Yodha: Release Date
Get ready for some high-octane action and thrilling performances as Sidharth Malhotra, Disha Patani, and Raashii Khanna come together for the first time in the action-packed entertainer titled Yodha.
Produced by Karan Johar under Dharma Productions and directed by Sagar Ambre and Pushkar Ojha, Yodha is all set to hit the theatres on 15 September 2023, right before the festival of Ganesh Chaturthi.
| Movie Title | Yodha |
| --- | --- |
| Lead Cast | Sidharth Malhotra, Disha Patani, Raashii Khanna |
| Director | Sagar Ambre and Pushkar Ojha |
| Producers | Karan Johar, Hiroo Yash Johar, Apoorva Mehta, Shashank Khaitan |
| Production Companies | Dharma Productions, Mentor Disciple Films, Amazon Studios |
| Genre | Action, Thriller |
| Release Date | September 15, 2023 |
| Plot | The story follows a brave soldier who takes charge during a hijack situation, fighting off terrorists while also trying to save the passengers from a potential plane crash. |
| Production Start Date | November 27, 2021 |
| Filming Locations | Not specified |
| Language | Hindi |
| Distributor | Not specified |
Yodha: Cast & Crew
Sidharth Malhotra, who received immense love and appreciation for his role in Shershaah, is excited about showcasing a completely different side of him in Yodha. In a statement, the actor expressed his gratitude for the love and support from his fans and promised that Yodha would be an unforgettable experience for them.
Raashii Khanna, who has previously worked with renowned actors like Ajay Devgn and Shahid Kapoor, will be sharing screen space with Sidharth Malhotra for the first time. The actress is thrilled about her first collaboration with Dharma Productions and mentioned that her role in Yodha would be a headstrong, action-packed character, breaking away from the quintessential heroine mold.
Though details about Disha Patani's character in the film are still under wraps, it is certain that the Malang actress will play a pivotal role. Recently, Patani wrapped up her portion of the shoot and even wrote a rap song for Badshah.
Directed by the dynamic duo of Sagar Ambre and Pushkar Ojha, who have also penned the script, Yodha is all set to make a mark in the world of Indian cinema. Yodha boasts an impressive production team, with Hiroo Yash Johar, Karan Johar, Apoorva Mehta, and Shashank Khaitan joining forces to bring this action-packed story to life.
Yodha's principal photography began on 27 November 2021, with Disha Patani and Raashii Khanna announced as the leading actresses on 18 December 2021. While the film was initially scheduled to release on 7 July 2023, the makers decided to push the release date a little further to 15 September 2023.
The film is a collaboration between Amazon Studios, Dharma Productions, and Mentor Disciple Films, further elevating the anticipation for this blockbuster.
Keen on exploring new release date articles? Explore here:
Hrithik's Fighter Release Date & Cast
Chhipkali Movie Release Date, Plot & Cast
Yodha: Plot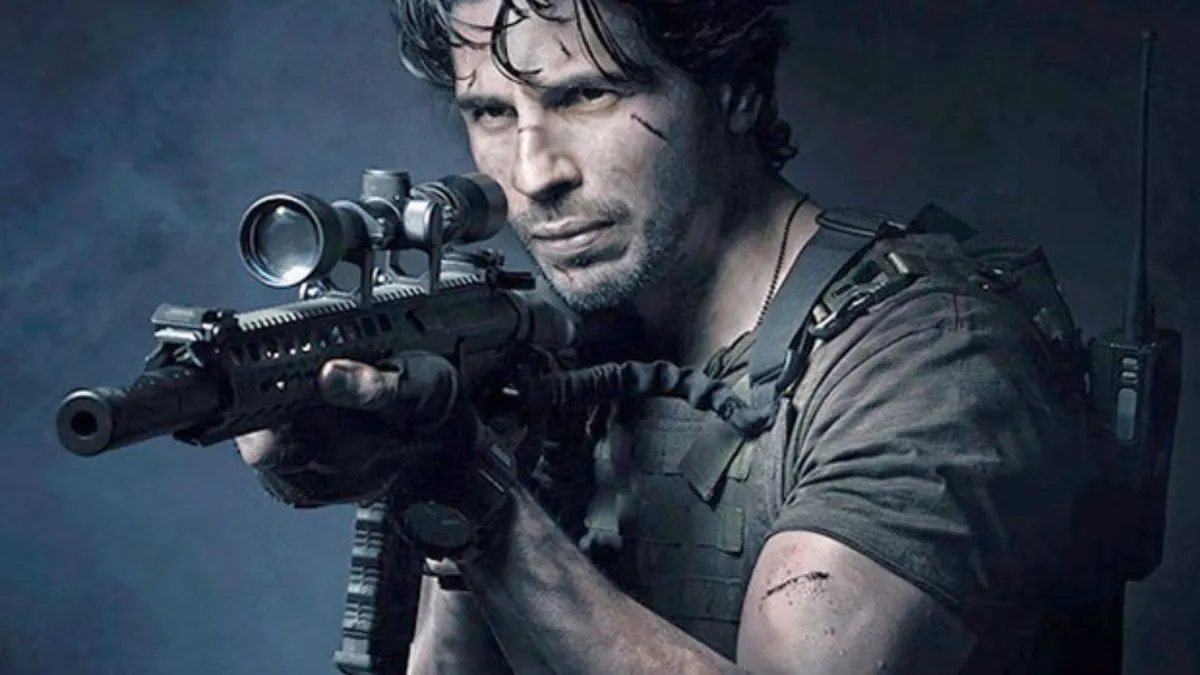 Yodha's engaging plot follows the intense and heroic journey of a brave soldier, who steps up to protect the passengers during a terrifying hijack situation. The soldier's unwavering determination to fight the terrorists showcases his courage, selflessness, and the indomitable spirit of a true warrior.
As the battle unfolds, the damaged flight engine adds another layer of suspense and danger to the already perilous situation. The soldier must now not only fend off the terrorists but also find a way to ensure the survival of the passengers despite the looming threat of a potential crash.
Final Words
Produced by Dharma Productions in association with Shashank Khaitan and Amazon Prime Video, Yodha promises to be a perfect blend of action, thrill, and entertainment. Mark your calendars for 15 September 2023 and gear up for an unforgettable cinematic experience with Sidharth Malhotra, Disha Patani, and Raashii Khanna in Yodha!
I hope you liked the article. To keep up with all the entertainment buzz – follow us on Instagram.