Corona Papers, a gripping neo-noir action thriller film directed and produced by Priyadarshan, has taken the Malayalam film industry by storm. With its roots in Akira Kurosawa's iconic 1949 film Stray Dog and the Tamil film 8 Thottakkal by Sri Ganesh, this cinematic masterpiece promises an enthralling experience for movie enthusiasts. Backed by Four Frames Sound Company, renowned cinematographer Divakar Mani's visual prowess, and a mesmerizing musical score by KP, Corona Papers has garnered both critical acclaim and box office success. In this article, we delve into the film's remarkable journey at the box office, shedding light on its impressive collection and the impact it has had on audiences.
Corona Papers Movie Review
Shane Nigam

Shine Tom Chacko

Sidhique

Jean Lal

Gayathrie Shankar

Sandhya Shetty

Four Frames Sound Company
Corona Papers Malayalam Movie Budget
A budget of ₹ 6 Cr is used to make the movie. Digital streaming from May 2023
Corona Papers Box Office Collection
Mollywood filmmaker Priyadarshan has returned to the spotlight with his latest thriller film 'Corona Papers, following the disappointment of 'Kunjali Marakkar.' The movie was released on April 6 and reportedly earned an impressive Rs 7.5 lakhs on its opening day at the Kerala box office.
While there is no official confirmation yet, discussions on Twitter forums that monitor box office collections suggest that Shane Nigam's investigative thriller is receiving only moderate openings at the box office.
#Malayalam #top5 movies by show count#Apr7Fri till 8AM
├ #CoronaPapers ~ ₹7.5L (127Sh)
├ #Kolaambi ~ ₹98T (48Sh)
├ #Kaipola ~ ₹1.4L (42Sh)
├ #KallanumBhagavathiyum ~ ₹1.4L (33Sh)
├ #Nannaikoode ~ ₹31T (24Sh) pic.twitter.com/rES8LT0Esa

— ptm boxoffice tracker (@ptm_tracker) April 7, 2023
The early reviews of 'Corona Papers' indicate that Priyadarshan has delivered a solid thriller that can be enjoyed even by those who have seen the original Tamil version, '8 Thottakal'. Siddique's performance is praised as the standout, complemented by Priyadarshan's skillful direction.
Considering the positive response from the audience, it is anticipated that 'Corona Papers' will attract more viewers and generate higher box office numbers, especially with the approaching weekend, which is likely to draw in more families.
'Corona Papers' is described as an investigative thriller and features notable actors such as Shine Tom Chacko, Siddique, and Hannah Reji Koshy in significant roles.
Day
India Net Collection
Change(+/-)
Day 1 [1st Thursday]
₹ 0.1 Cr * rough data
–
Day 2 [1st Friday]
₹ 0.16 Cr * rough data
60.00%
Day 3 [1st Saturday]
₹ 0.09 Cr * rough data
-43.75%
Day 4 [1st Sunday]
₹ 0.07 Cr * rough data
-22.22%
Day 5 [1st Monday]
₹ 0.01 Cr * rough data
-85.71%
Day 6 [1st Tuesday]
₹ 0.01 Cr * rough data
0.00%
Day 7 [1st Wednesday]
₹ 0.01 Cr * may earn
–
Total
₹ 0.45 Cr
If you would like to browse information of some other movies' box office collection, check out the following articles:
Corona Papers Plotlines
In the story, a rookie police officer named Rahul misplaces his service revolver. However, it gradually becomes evident that this seemingly minor incident holds great significance and serves as the central focus of the entire plot. The missing revolver is intricately linked to various consequential events, including a bank robbery and a series of murders.
The absence of the service revolver becomes a crucial element driving the narrative forward. Its disappearance instigates a sense of urgency and intrigue, compelling Rahul and his team to embark on an investigation to uncover the truth behind its vanishing. As they delve deeper into their quest, they gradually unravel a complex network of interconnected crimes, all of which trace back to the missing revolver.
With each progression in their investigation, it becomes increasingly apparent that the lost revolver is directly tied to the murders of multiple individuals. As the case unfolds, the significance of the missing weapon grows, ultimately leading to a thrilling and climactic resolution.
Corona Papers Cast And Crew
The film is billed as an action-packed thriller, and the lead female part goes to Nna Thaan Case Kodu star Gayathri Shankar. In addition to Shane Nigam, supporting parts will be played by Siddique, Sandhya Shetty, PP Kunhikrishnan, Maniyanpilla Raju, Jean Paul Lal, Sree Dhanya, Vijileesh, Biju Pappan, and Sreekanth.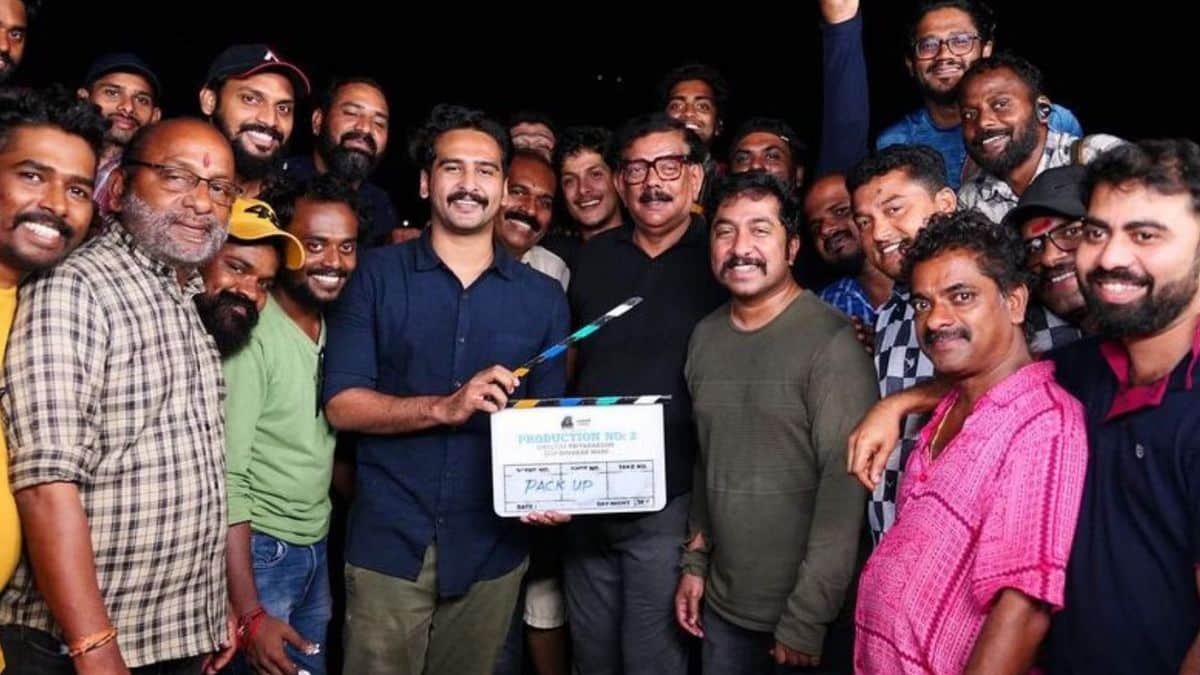 The movie was written by Sri Ganesh, and it was made by director Priyadarshan and the Four Frames production company. The movie's music was composed by MR Rajakrishnan. Divakar S. Mani, did the camera work and Ayyappan Nair was in charge of editing.
Corona Papers Hit Or Flop
The film's budget amounts to approximately ₹6 crores, and within a mere 10 days of its release, it has garnered an impressive ₹12.40 crores at the domestic box office. Conversely, its worldwide collection stands at modest ₹0.26 crores. While the movie's official classification as a hit or flop remains undecided, it must generate an overall gross of roughly ₹15 crores to earn the coveted hit status.
Audience Review
While there are some audience reviews on YouTube, they do not provide a comprehensive overview of the movie.
Where Can I Watch Corona Papers Online?
Currently, Corona Papers cannot be streamed on any online platform. It is uncertain if the movie will be made available for streaming on certain platforms in the future, as no information regarding that has been disclosed at this time.
Corona Papers Trailer
Stay up-to-date with the latest news and trends in the film industry at Topmovierankings.com!