Are Jung Hae In and Jisoo dating? Months after the conclusion of the popular television series "Snowdrop," dating rumors between main actors Jung Hae In and BLACKPINK Jisoo resurfaced. Fans believe that the two celebrities are genuinely dating based on new evidence. While their on-screen chemistry is already a success with fans, many wish Jisoo and Jung Hae-in would also date in real life. A collection of photographs shared by Jung Hae-in has fueled their hopes even further. Let us find out from this article whether the rumor is true or not.
Are Jung Hae In and Jisoo Dating?
There are rumors that Jung Hae In and Jisoo are dating, but neither individual has confirmed this. Based on their interactions and posts on social media, as well as their intimate relationship on- and off-screen in the drama "Snowdrop," fans have speculated that they may be dating. Nevertheless, there is no evidence to substantiate these rumors.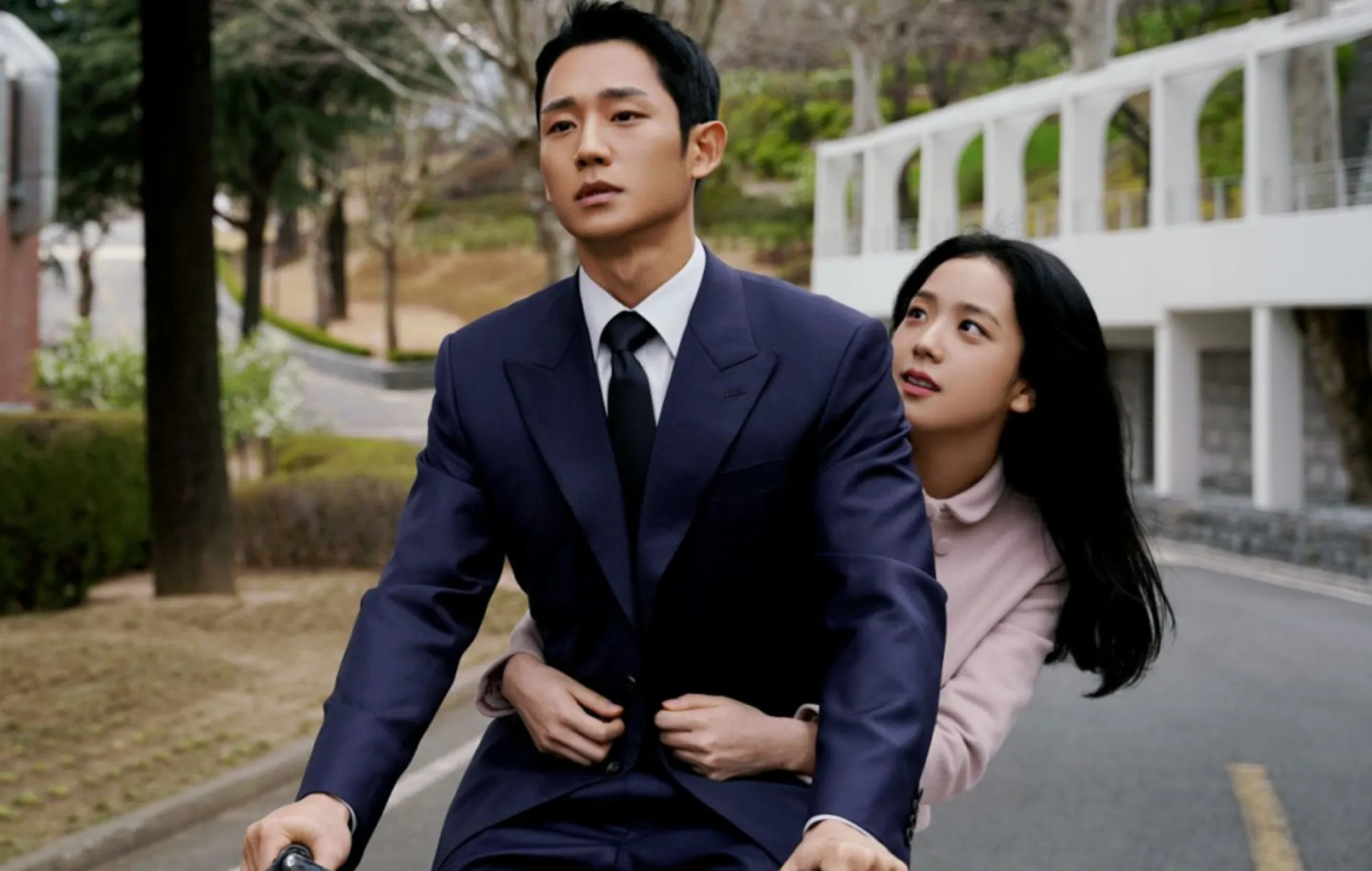 If you would like to find articles talking about celebrity relationships, check out the following:
Who is Jung Hae-in?
Jung Hae-in, born on April 1, 1988, is a South Korean actor known for his lineage as the sixth descendant of Dasan Jeong Yak-Yong, a prominent thinker during the later Joseon period. His journey into the entertainment industry began in 2013 when he made a notable appearance in AOA Black's music video for "Moya."
The following year, he officially debuted through the television series Bride of the Century. Notably, he gained recognition for his leading role in the 2017 TV series While You Were Sleeping. Jung initially ventured into acting through a college musical, marking his debut at the age of twenty-six. In 2022, he starred in the Disney+ drama Connect and is set to reprise his role in the second season of D.P in 2023.
Who is Jisoo?
Jisoo, a South Korean singer, actress, and model, actively contributes to the K-pop girl group Blackpink. Her full name is Kim Ji-soo, and she was born on January 3, 1995. Her height is 5'3″, Jisoo pursued her education at the School of Performing Arts in Seoul. Beginning her journey with YG Entertainment in 2011 as a trainee, she successfully debuted as a member of Blackpink in August 2016.
Alongside her music career, Jisoo has showcased her acting skills in dramas and appeared in various advertisements. Demonstrating her philanthropic spirit, she established her own YouTube channel called 'Happy Jisoo 103%' on her 28th birthday, with the intention of donating the channel's proceeds to charity.
Jisoo's unique personality is often described as 4D, and she is recognized as the "mood maker" within Blackpink. She enjoys assigning quirky nicknames to people and delights in sharing dad jokes. Fearless when it comes to ghosts or scary stories, Jisoo also has a fondness for Harry Potter and Tom Hardy.
Why Jung Hae In And Jisoo Of BLACKPINK Are Rumored To Be Dating?
BLACKPINK Jisoo and Jung Hae In appeared to have developed an excellent relationship off-screen following their collaboration on the historical romance drama "Snowdrop." Fans believe the two actors are dating due to their unusual proximity. After attending the BLACKPINK World Tour concert in Seoul, rumors intensified when Jung Hae In posted a photo of himself and the actress-idol on his personal Instagram account, fueling the rumors.
Jung Hae In and Jisoo were spotted donning hoodies, leading to speculation that they are a couple. Fans' hypotheses are bolstered by the fact that the two were affectionately attached. Fans also examined the actor's previous social media posts, which sparked rumors of their 2020 romance. On the same day that Jung Hae In posted a photo of his ivory-colored sweater on Instagram, Jisoo uploaded a photo of herself donning the same color.
In addition, Jung Hae In shared a photograph of a wooded area on her account, approximating Jisoo's leafy photo. Jung Hae In is familiar with Jisoo's moniker, Jisunni, a shortened form of Jisoo unnie that BLACKPINK members affectionately call her. Jung Hae In's revelation that he had retained the paper airplane Jisoo gave him during the filming of "Snowdrop" was the icing on the cake. However, these are merely hypotheses and conjectures. Jisoo and Jung Hae In of BLACKPINK have never addressed, affirmed, or denied any rumor about them.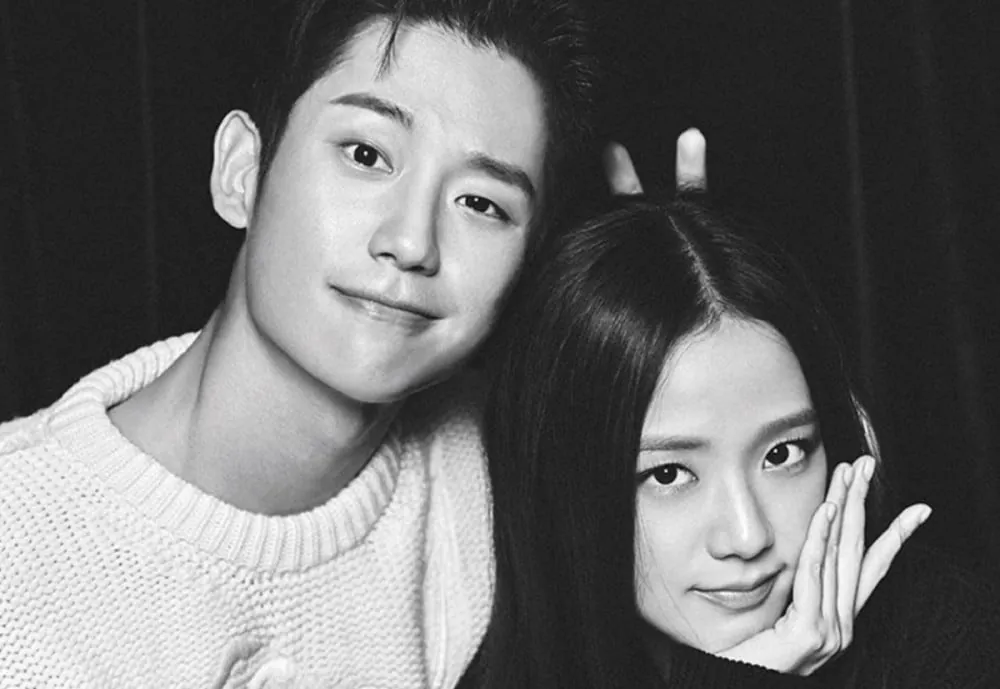 What is the most recent update on their relationship?
As of today, there is no official certification of Jung Hae In and Jisoo's relationship. However, rumors began circulating online after Dispatch, a prominent Korean news outlet, published a report about their relationship. Fans have speculated that they are dating based on their interactions and posts on social media and their close relationship on and off-screen.
A tweet says:
[BREAKING NEWS ]

Dispatch revealed that BLACKPINK Jisoo and Jung Hae In are officially breathing fine. Congratulations!!!
[BREAKING NEWS ‼️‼️‼️]

Dispatch revealed that BLACKPINK Jisoo and Jung Hae In are officially breathing fine. Congratulations!!! 🎉 pic.twitter.com/lIfcUImF4a

— JS1 🌹♥️ (@Jisoocrumbz) December 29, 2021
Frequently Asked Questions (FAQs)
Has Jisoo dated anyone before?
Jisoo has never had a public relationship, but in a 2016 interview, she discussed the difficulty of dating as a K-pop icon.
Has Jung Hae had a significant other?
Jung Hae In is reportedly in a relationship. A source close to the actor reported on March 31 that he has been dating a non-actress companion for nearly two years.
Are members of BLACKPINK married?
Blackpink is a girl group from South Korea established by YG Entertainment. The quartet is one of the most popular K-pop girl groups globally. Despite their immense popularity, all four members are unmarried and solitary.
From celebrity news to film reviews, we've got it all covered. Follow us on topmovierankings.com for more!"