Bella Hadid recently demonstrated she can pull off the au naturel look with impeccable execution. Usually, we see her all dolled up for high-fashion photoshoots and red-carpet events. The supermodel's Instagram followers are in awe of her flawless complexion after she posted photographs of herself enjoying the sun without makeup while on holiday in the South of France. How on earth is she real?
Who is Bella Hadid?
Isabella Khairiah Hadid is an American model born on October 9, 1996. She has made 29 appearances on worldwide Vogue covers during her career. The British Fashion Council honored her Model of the Year in 2022. In 2023, she was listed on Time magazine's annual list of the 100 most influential people in the world.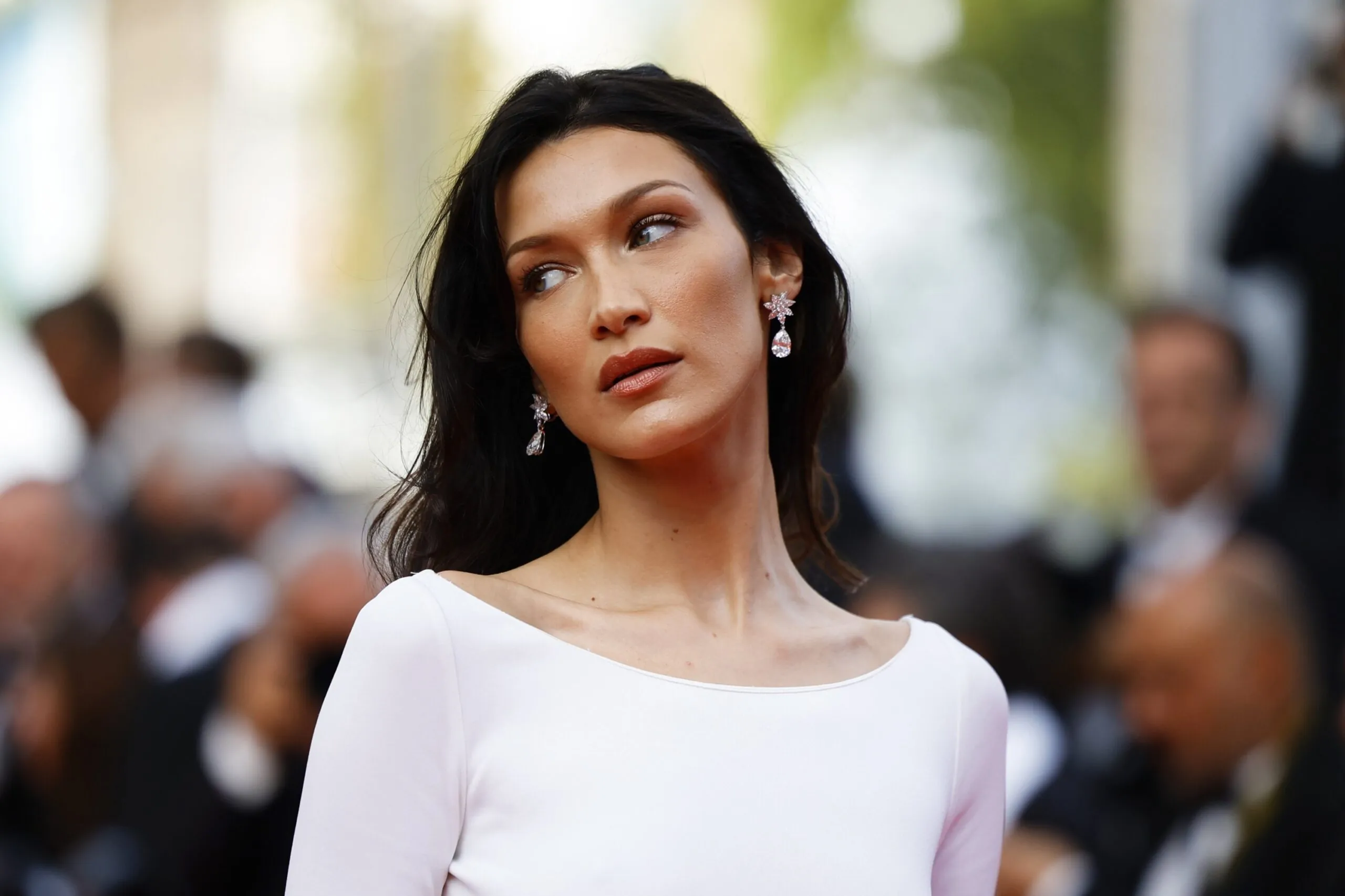 Bella Hadid Snaps without Makeup
Bella Hadid shared a selfie without makeup in her most recent photo dump, and quite frankly, the model is dazzling. Her skin appears so young and healthy because her face is bathed in pure sunlight.
The actress wrote in the caption of her picture, "Purely me… fresh out of bed," which contained nine images of her posing on a tranquil balcony with an ocean backdrop.
Hadid stole the show despite the breathtaking scenery with her perfect skin and heavenly white halter top dress. The French shore isn't the focus of this photo. If that's how she looks when she first gets out of bed, we must drastically change how we go about our evening routine.
Check out some other articles that would interest you:
Bella Hadid has been spending a lot of time outside while socially isolating with relatives in Pennsylvania at her mother's farmhouse, and she has shared a few makeup-free selfies with her Instagram fans to prove it.
Hadid has been sunbathing in the grass while taking pleasure in the tranquility of the rural getaway when she isn't riding the horses owned by her family.
Her lovely skin and the freckles on her nose and cheeks are visible without makeup. Hadid is one of many famous people taking advantage of their leisure time at home to let their skin breathe and flaunt their bare faces to their fans.
Ahead, check out Hadid's youthful, freckled selfies.
It's easy to say that everyone admired Hadid for embracing her authentic self. One of them even said, "This is the best you." It's certainly refreshing to see a star as large as her—and as well-known for her beauty—take off her makeup and see whether or not you believe it's her *best* look. Ultimately, we can all agree with one commenter's assessment: Hadid is "Just a queen." Amen!
Stay ahead of the curve with the latest news and updates at Topmovierankings.com! Join our social media community and be part of the movement by sharing your ideas and opinions.