Noah Schnapp is an American actor who gained recognition for his portrayal of will byers in the popular Netflix science fiction horror series stranger things. His talent extends beyond television, as he has also taken on notable film roles such as roger Donovan in Steven Spielberg's historical drama Bridge of spies (2015).
Now, there have been discussions and speculation surrounding noah schnapp's sexuality. Many people are curious to know if the stranger things star is gay. Furthermore, there have been mentions of schnapp addressing his sexuality on tiktok. Let's delve into what he has said on the platform about this topic.
Who Is Noah Schnapp?
Noah Schnapp was born on October 3, 2004, in Scarsdale, new york. Mitchell and Karine Schnapp are his parents. Schnapp's Bar Mitzvah was a celebration of his Jewish roots in Israel. When he was five years old, he watched the famous musical "Annie" on Broadway, which inspired his desire to become an actor. Schnapp made his acting debut in the movie "Bridge of spies" (2015), directed by steven spielberg.
However, he truly rose to international fame and received critical acclaim for his portrayal of will byers, one of the main characters in the supernatural series "Stranger things." the show revolves around a group of kids in the 1980s who encounter supernatural events in their small town.
Noah Schnapp's performance in "Stranger Things" earned him widespread praise and recognition, establishing him as a talented young actor. He has received various award nominations for his outstanding work on the show. In addition to his successful television career, Schnapp has also showcased his talent by lending his voice to animated films such as "The peanuts movie" (2015), where he voiced the iconic character charlie brown.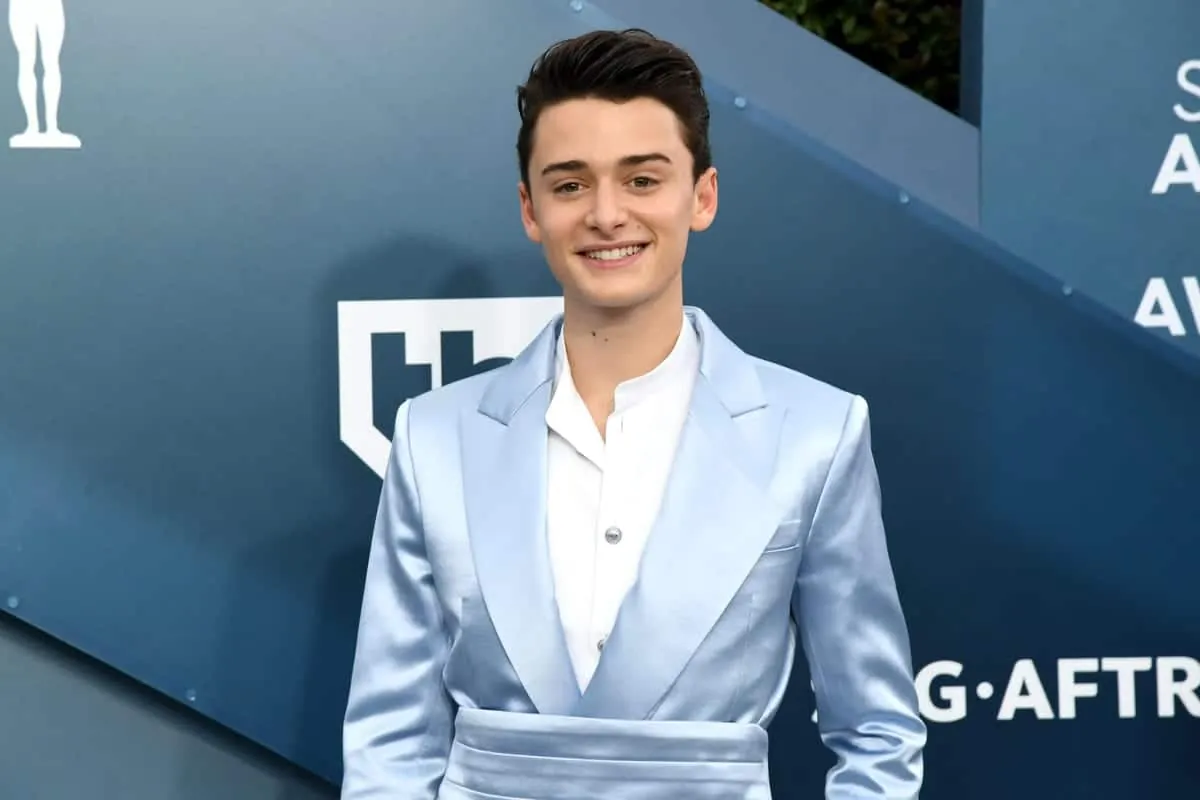 Is Noah Schnapp Gay? What Did He Say On Tiktok About His Sexuality?
Noah schnapp has come out as gay. In a video posted to his tiktok account, the 18-year-old actor wrote:
When I finally told my friends and family I was gay after being scared in the closet for 18 years and all they said was 'we know'" — over Schnapp lip-syncing to an audio clip from a different TikTok of someone saying, "You know what it never was? That serious. It was never that serious. Quite frankly, will never be that serious.
In the caption to his TikTok video, Schnapp wrote:
"I guess I'm more similar to Will than I thought."
@noahschnapp

I guess I'm more similar to will than I thought
Stranger Things fans have always wondered about will's sexuality, especially after mike said to him in the middle of a fight, "It's not my fault you don't like girls." at the time, Schnapp didn't say much about it.
When the first episode of season four, volume one, came out on Netflix, Schnapp told people how will would change during the season.
"I feel like people are used to seeing him fighting a monster or struggling with the supernatural side of Stranger Things," he said. "But this season, it's just more about his personal struggles and struggles with his identity, and I think it's interesting for the audience to see that."
Schnapp said to variety.
"People have come up to me — I was just in Paris and this, like, 40-year-old man came up to me and he was like, 'Wow, this Will character made me feel so good. And I related to it so much. That is exactly who I was when I was a kid.' That just made me so happy to hear. They are writing this real character and this real journey and real struggle and they're doing it so well."
Who is Noah Schnapp Boyfriend:
According to WikiListia.com, as of 2023, no public information confirms that Noah Schnapp is in a relationship. In his coming-out video, he did not mention having a boyfriend or being in a romantic partnership. While fans have taken to social media to express their excitement and admiration for the actor, speculation about his potential boyfriend has been a topic of interest on Twitter. Despite the rumours and the playful remarks from fans, Schnapp's relationship status remains private.
You Can Also Take A Look At Other Celebrity Sexuality We Have Covered:
Keep your finger on the pulse of the latest entertainment news by following us on Twitter. We'll keep you updated on everything from new releases to the fate of your favorite shows.