Muhammad Kutty Panaparambil Ismail, known by his stage name Mammootty, has been an actor for 50 years. During that time, he has become a household name in the Indian film industry. Many of us know him as the charming and versatile actor he is on screen, but there are some exciting things about him that not everyone knows. In this article, we'll look more closely at five facts about, The Megastar Mammootty that every fan should know. So, let's jump right in and learn about some exciting parts of the actor's life and work.
Read 5 Facts You Must Know If You're A Mammootty Fan
---
Megastar Mammootty is a beloved actor in the Indian film industry, known for his impressive performances and versatile roles. While fans may be familiar with his iconic on-screen presence, some lesser-known facts about Mammootty add an interesting dimension to his persona. Here are five lesser-known facts for fans to discover:
1. 50 Years Of Mammootty In Film Industry
Mammootty is celebrating 50 years in the film industry on August 6. The actor's first movie, Anubhavangal Palichakal, came out on this day in 1971. Even though Mammootty was a minor actor in the film, he first appeared on the big screen today.
In his 50-year career, Mammootty has been in some of the best movies the country has ever seen and has become a godlike figure among art lovers. The actor has helped improve Malayalam cinema and contributed excellently to Indian cinema through his work. Mammootty is celebrating 50 years in Hollywood, so let's look at five interesting things about the megastar.
2. Debut With Sathyan
Mammootty faced the camera for the first time in "Anubhavangal Paalichakal." The film was directed by Ks Sethuma Dhavan, and Sathyan, Prem Nazeer, and Sheela played the leading roles. Mammootty was a younger artist. Even though the audience barely noticed him, Mammootty considers himself lucky to have started his career in film with the legendary actor Late Sathyan. "This is a screenshot of my first-ever appearance on celluloid.  This brings back such clear memories from another time. I had the rare privilege of being in the same movie as Sathyan Master. I remember touching his feet once when he was sleeping and taking a break between takes," Mammootty recently said.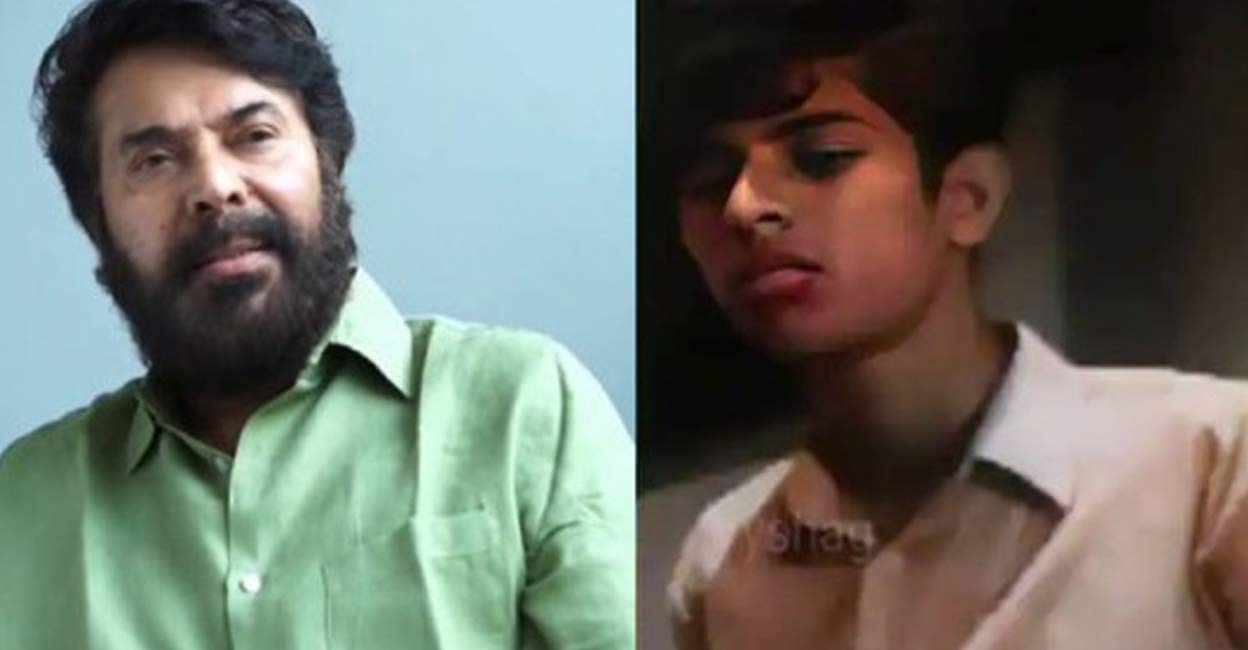 3. Mammootty Rejected Ambedkar
When director Jabbar Patel gave Mammootty the script for "Dr. Babasaheb Ambedkar," he said no because he had no dates. But Mammootty eventually agreed to work on the plan. And Jabbar Patel didn't find out until the shoot that Mammootty had turned down the script at first because he didn't want to shave clean.
4. Leaving A Successful Career Behind For Passion
Mammootty's first time in front of the camera was in 1971; he didn't get credit for it until 1980 when he was in the movie "Vilkkanundu Swapnangal." Mammootty was a teenager when he first went in front of a camera. Later, he decided to focus on his education and began working as an advocate. Mammootty was a successful lawyer and very interested in art and movies. He decided to leave his successful career in film behind. And we're lucky to have him because, without him, Indian films wouldn't have had such outstanding performances.
5. Acted With Mohanlal In Over 50 Films
You can only talk about Mammootty if you mention Mohanlal. The two of them are the biggest stars in Malayalam cinema, and fans often see them as rivals, but they are great friends. Did you know Mammootty and Mohanlal have been in more than 50 movies together? Yes, You Got It! From "Padayottam" to "Twenty:20," the two have been in over 50 films together, most of which have been big hits.
To Discover More Lesser-known Facts About The Other Actor, Be Sure To Check Out The Article Below.
These lesser-known facts shed light on the multifaceted personality of Megastar Mammootty. As fans, it's exciting to discover these aspects of his life that go beyond his on-screen presence. Mammootty's passion for cinema, his philanthropic endeavors, and his diverse interests make him not only a remarkable actor but also a role model for many.
Conclusion
---
In conclusion, Megastar Mammootty's journey in the Indian film industry spans five decades, during which he has captivated audiences with his remarkable acting skills and versatile performances. While his on-screen presence has earned him widespread fame, there are lesser-known facets of his life that make him an even more intriguing personality. From his educational pursuits in law to his multilingual acting prowess, Mammootty has constantly pushed boundaries and embraced diverse challenges.