If you've finished the Below Deck Sailing Yacht Season 4 reunion, you may have many questions about Colin MacRae's girlfriend and who he's dating now after his love triangle with Daisy.
Season 4 saw a love triangle between Chief Stew Daisy Kelliher, Chief Engineer Colin Macrae, and First Officer Gary King. Daisy, Colin and Gary joined in Season 2 and were close friends for years until their love triangle in Season 4. Daisy and Colin, who had a girlfriend during the earlier seasons of Below Deck Sailing Yacht, started dating in Season 4. However, when Gary reveals that he and Daisy slept together off-season, Colin, who is under the impression that Gary and Daisy are just close friends, starts questioning their relationship.
Their drama became even messier during the Below Deck Sailing Yacht Season 4 reunion when Colin revealed that he had a new girlfriend — whom he was also seeing while he was dating Daisy. So who is Colin MacRae's dating from Below Deck Sailing Yacht? Read on for what to know about the Bravo star's new relationship.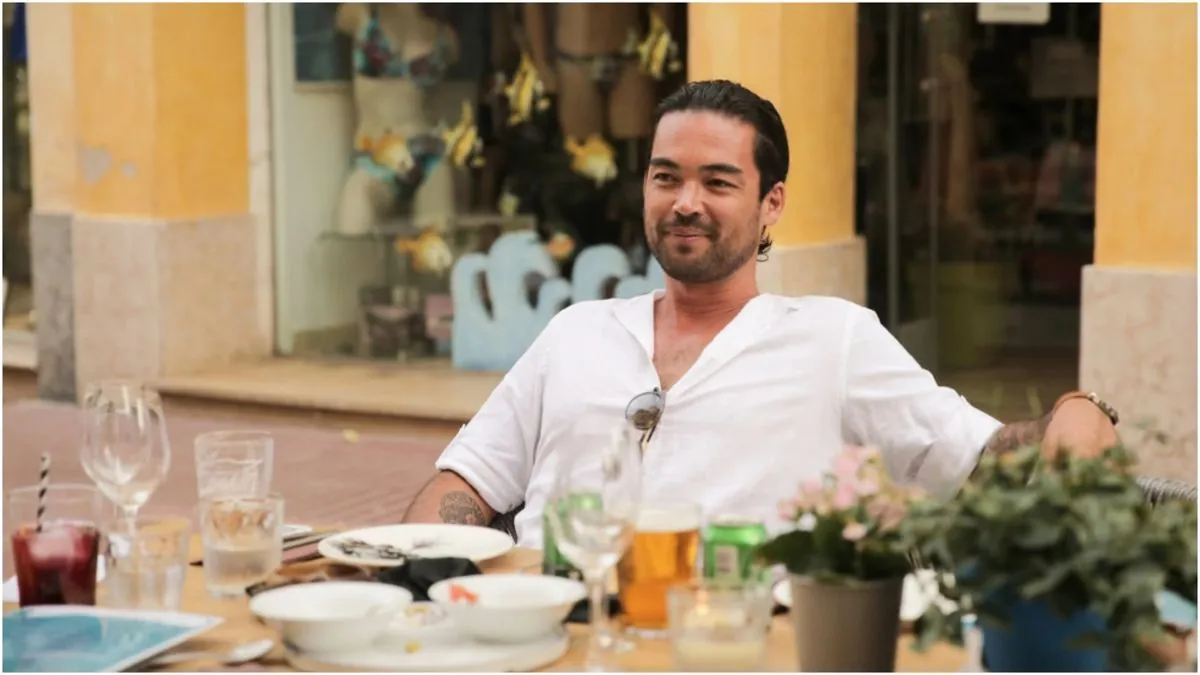 What Is Below Deck Sailing Yacht About?
Below Deck Sailing Yacht is Bravo's reality series following the personal and professional lives of stews, deckhands, chefs and other crew members who work and reside aboard a sailing yacht during charter season. The series premiered in 2020 and is the third spin-off in Bravo's Below Deck franchise, including Below Deck, Below Deck Mediterranean, Below Deck Down Under and Below Deck Adventure.
Who Is Colin Macrae Dating From Below Deck Sailing Yacht? 
During the Season 4 reunion show, Colin only said Brit, her first name. It turns out that she was travelling around the world with Colin and his crew on his Catamaran. At the moment, they are in French Polynesia, which has been Colin's dream come true. Colin hasn't said who his girlfriend is, but Below Deck Sailing Yacht fans think it's Brittany Amodeo because he's shared many photos and videos with her on boats with other friends on Instagram.. Colin has posted on several of her Instagram posts, and she has been travelling with him for months.
Colin also wrote a comment on an Instagram picture he posted in May 2023 of Brittany and some other friends in French Polynesia. "Ohhhhhhh, no photo cred," he said with crying and tongue-out emojis. Brittany also posted a picture of Colin and some other friends on a boat in May 2023.
Since the second part of the Below Deck Sailing Yacht Season 4 reunion aired, Brittany's comments have been flooded with comments from fans who think she was the woman Colin was seeing at the time, chief stew Daisy Kelliher. However, that has yet to be proven. One person wrote, "I knew it was you!" Another commented, "So you're the one who settles for sloppy seconds."
According to her Website, Brittany is a creative content videographer and director, and she has a lot of sailing experience. "The world has always interested me and given me ideas for art. It made me want to go beyond my comfort zone and push myself.
Daisy Kelliher And Colin Macrae Face Off At The Below Deck Sailing Yacht Reunion
Colin said at the reunion that he started dating his new girlfriend six to eight weeks after he broke up with Daisy and that she "treats me f**king good."
On the other hand, Daisy says that Colin was hooking up with his new woman while she and he were trying to get together, but she found out later. Colin told Daisy that he had slept with the woman, now his girlfriend, but he said he was honest with both of them.
The head stew doesn't think so. Daisy and Colin stood their ground when there was a lot of back and forth. They were also insulting each other, showing they are no longer friends.
Monsters and Critics have said that Gary King, Daisy Kelliher, and Colin MacRae are no longer friends and that their relationships are confusing at best.
You Can Also Take A Look At Other Celebrity Dating Information We Have Covered:
If you want to read out more articles relating to your favorite celebrities then you can join us on our Twitter account.