Logan Paul surprised his followers with the announcement he was engaged to model Nina Agdal after one year together. The couple made their relationship public on Instagram in December 2022, but they had been linked since the summer of 2022. In July 2023, just two months after being together for a year, the Logan asked Nina Agdal to marry him. "Engaged to my best friend," they wrote in an Instagram post they made together. Agdal has been modelling for years. So, who is Logan Paul fiancee? You need to know everything about model Nina Agdal and how she relates to the celebrity.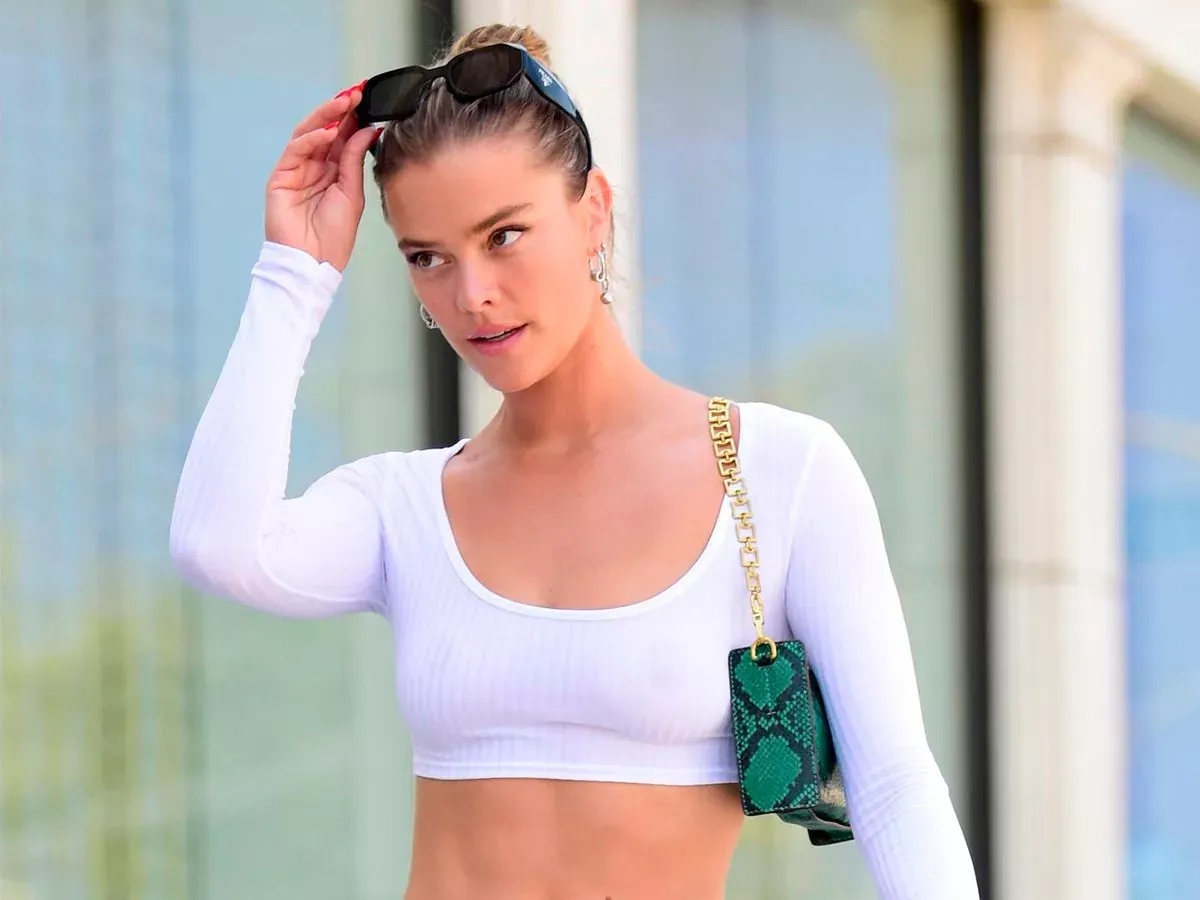 Nina Agdal Is From Denmark
Agdal was born on March 26, 1992, in the Danish town of Hillerd, where she grew up. Nina went to Miami in the United States when she was 18. In 2014, the model showed off her Danish language skills in a video chat with Beach Bunny Swimwear.
Nina told Daily Front Row in February 2023 that she wants to return to her home country of Denmark once a year. In December 2022, she went with Logan Paul.
"I go home to see my family, so when I'm there I'm dedicated to spending quality time with them," she said. "And I'm also dedicated to eating hot dogs. The Danish hot dogs are incredible!
Nina Agdal Has Been A Model For A Long Time And Some Of Her Earliest Projects Being In 2012
Nina Agdal A was found in her hometown while walking down the street. She joined the Elite Model Look competition even though she had never been a model. She didn't win, but she did sign with Elite Models Copenhagen. She has been a model for Billabong, Victoria's Secret, Adore Me, Bebe Stores, and Calzedonia.
She has also appeared in fashion spreads for Vogue Mexico, Elle, Cosmopolitan, and Carine Roitfeld's CR fashion book. 2012 she was in the Sports Illustrated Swimsuit Issue for the first time. She was named "Rookie of the Year" in that issue. In 2017, she was also on the cover of the March issue of Maxim magazine.
In 2014, she was on the 50th-anniversary cover of the Sports Illustrated Swimsuit Issue with Chrissy Teigen and Lily Aldridge, which she calls the "highlight" of her modelling career. Agdal appeared in a 2013 Super Bowl television commercial for Carl's Jr./Hardee's. In August 2016 she signed with IMG Models.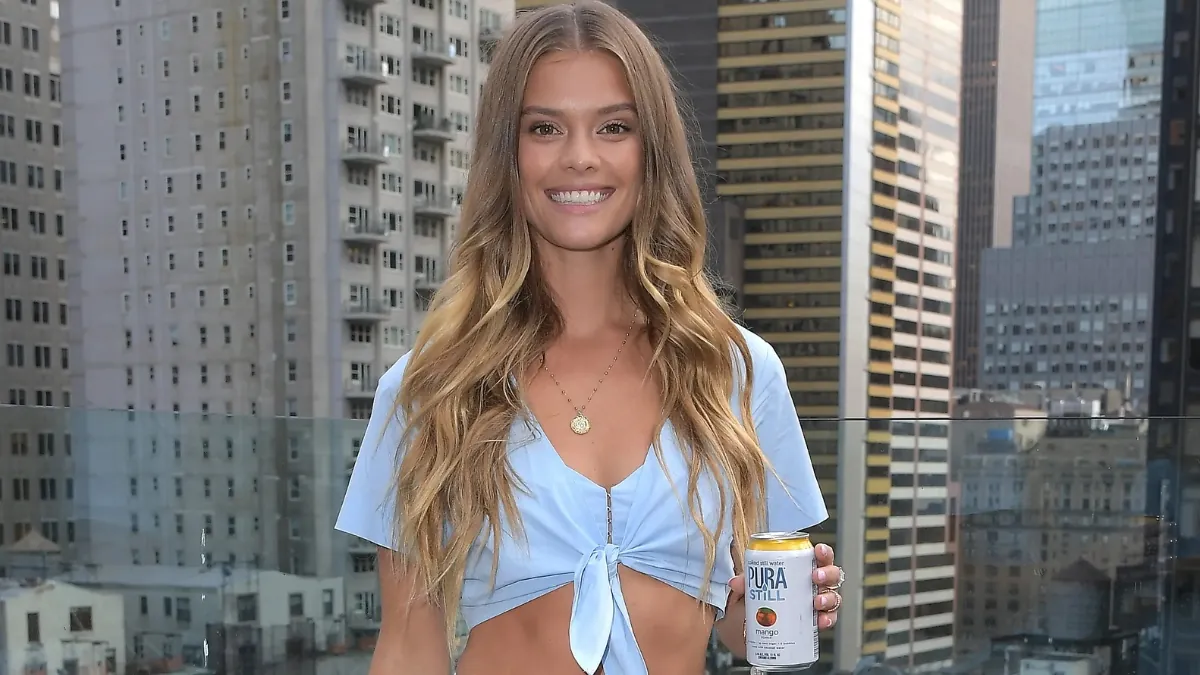 Nina Agdal Has Her Own Fitness Brand
Nina started her own fitness business in May 2020. The app was called The Agdal Method. The app encourages healthy living and has Nina's workouts and meals that she thinks are good.
In a video posted to the brand's Instagram in June 2022, she said that she started The Agdal Method because she has always been active and cares about her physical and mental health.
"I wanted to create a community for all of us where we can share our thoughts, our progress, our struggles, our good days or bad days," she said. "I really think having a community is so important and I'm so passionate about it because fitness, wellness and nutrition is such a huge part of my life."
Nina Agdal And Logan Paul First Met In 2022
Logan and Nina were first linked to dating rumours in the summer of 2022. Later that year, they made it official on Instagram. Nina said she had met Logan at an event in New York and had a "gut feeling" she needed to talk to him.
"I found out he was there and my gut was screaming that I had to say hi to him," she told Daily Front Row.

"I basically convinced him to meet me and my friends upstairs for a drink. I didn't want to walk downstairs because of my bad back. He came upstairs and we started joking around. It instantly felt like I had known him for years, and here we are. It was wild!"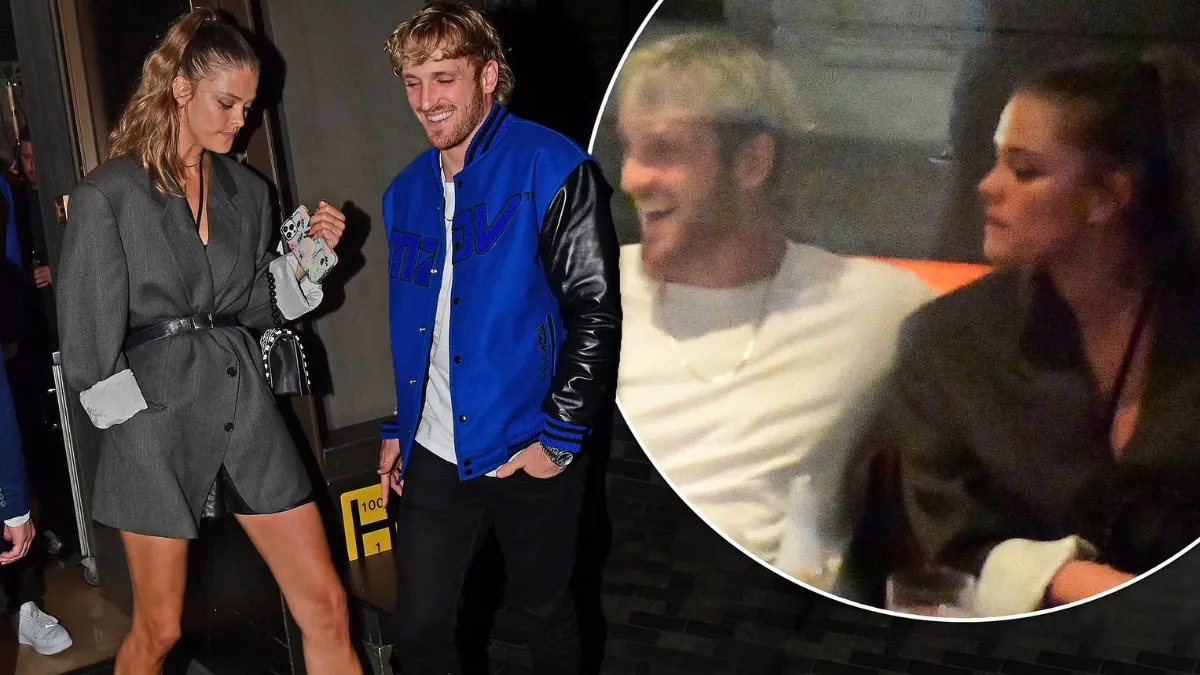 Nina Agdal And Logan Paul Got Engaged In July 2023
Paul got down on one knee in Lake Como, Italy — and Agdal said, "Yes." The couple announced their engagement in a joint post on Instagram. Logan wrote in pic caption:
Engaged to my best friend 💍 @ninaagdal
In a separate post on her Instagram Story, the model wrote: "I get to marry the boy of my dreams, my best friend, my rock, my soulmate. I love you soooooo much!!"
Nina Agdal Is A Body Positivity Advocate
Nina has been a model for a long time and has talked about how she sometimes feels anxious about her body.
She told PEOPLE: "I'm very insecure about my boobs. I have a weird thing with cleavage dresses because I have actual boobs. I've always been very insecure about that because it wasn't accepted for a long time in the industry."
Nina went popular in 2018 when she said Venice magazine wouldn't use photos of her because they said she didn't fit into the sample-size clothes.
"I just support people that truly believe that all women are beautiful," she said in an Instagram post.

She added: "At the end of the day, there should be no judgment or body shaming on anyone. Obviously I want to continue modelling, but it is just going to be a different direction where I can speak my own story, too, and not just be a face."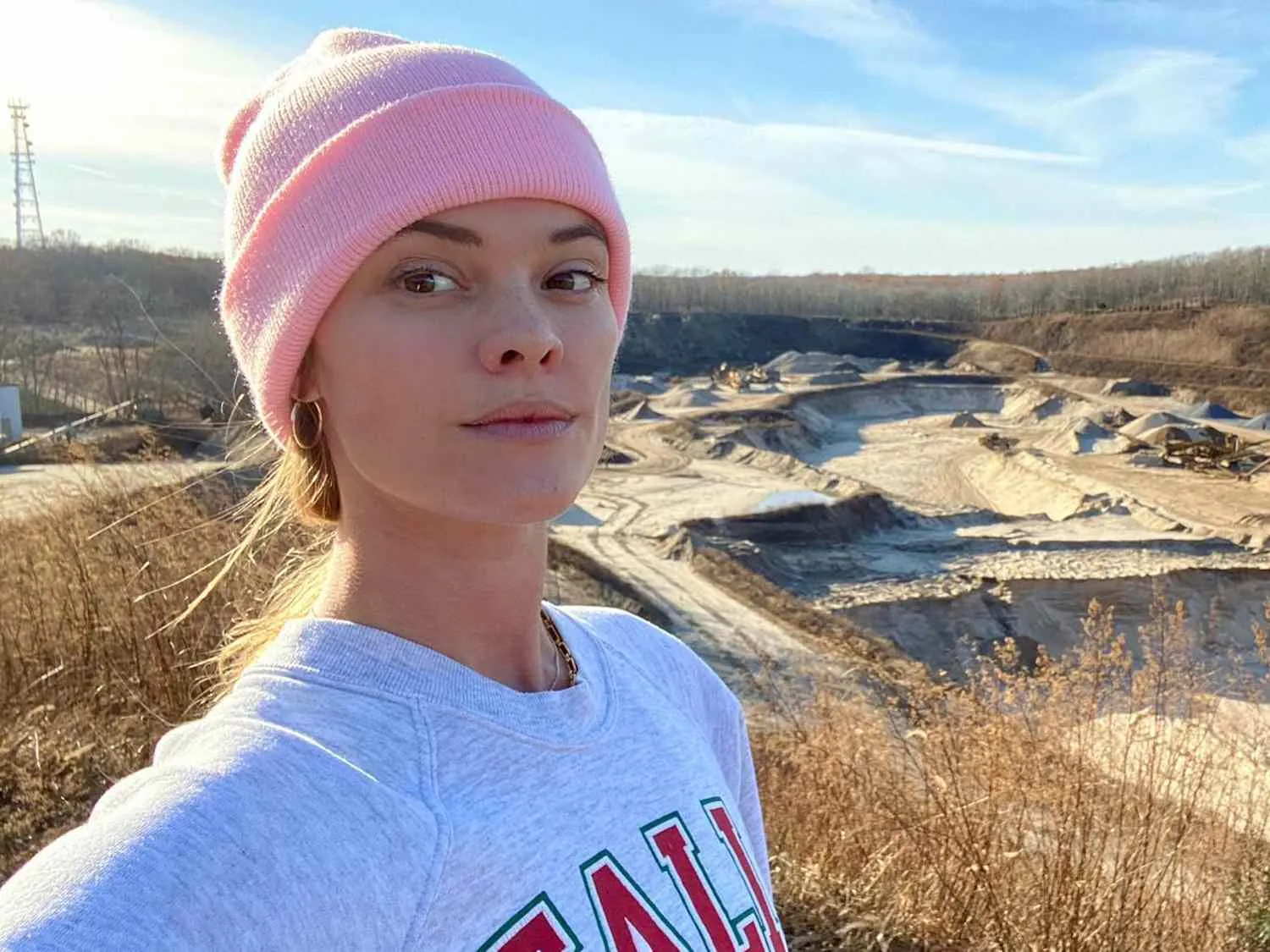 Nina Agdal Previously Dated Leonardo Dicaprio And Jack Brinkley Cook And Max Garage
Logan Paul isn't the first high-profile person Nina has dated. The model dated actor Leonardo DiCaprio for a year until they broke up in 2017. She then dated supermodel Christie Brinkley's son, Jack Brinkley-Cook, for four years before they called it quits in 2021. Nina has been with Max George from The Wanted. While she was dating Jack, Agdal became close to his famous mother and sometimes asked her for help at work.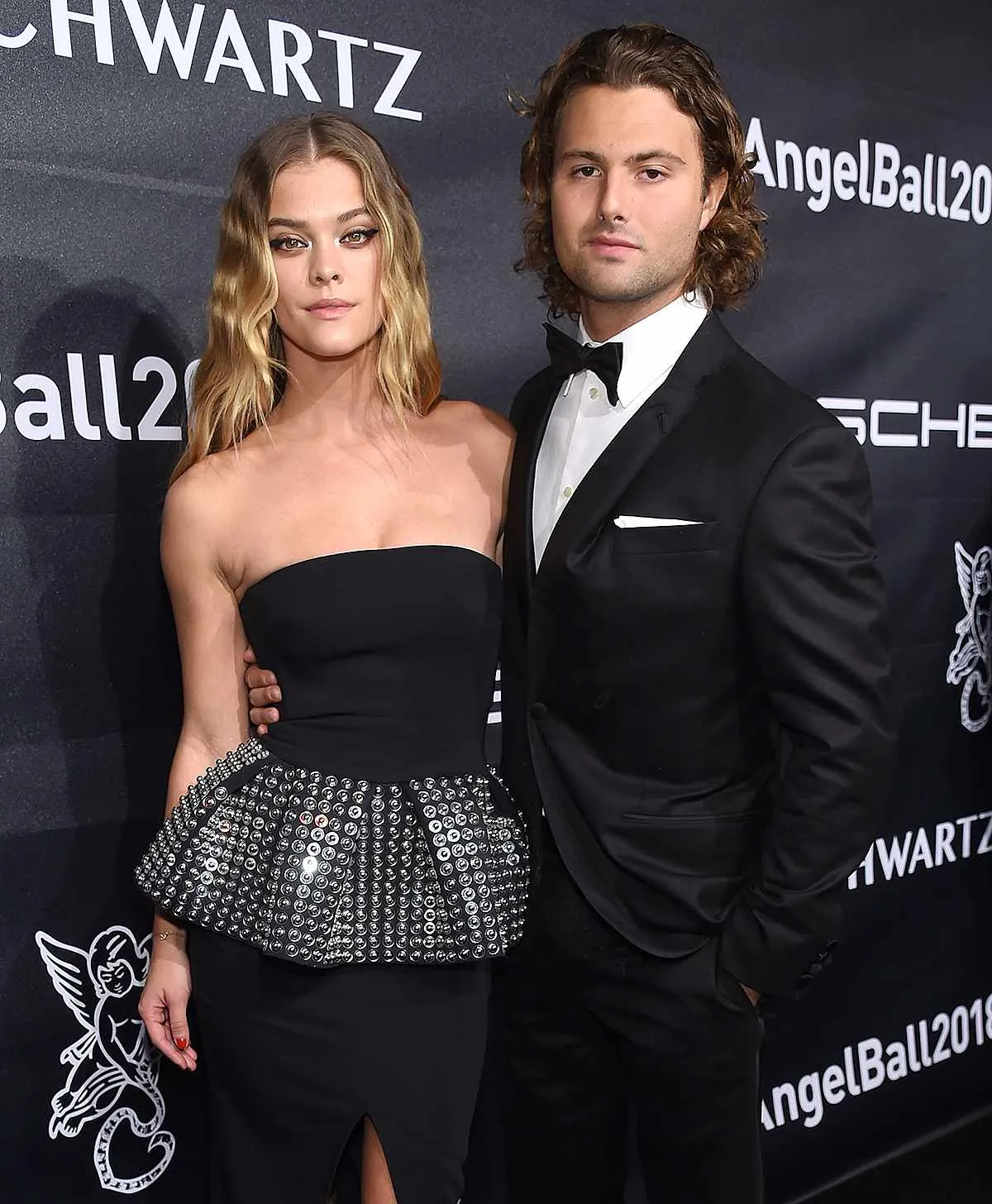 Nina Agdal Net Worth In 2023
According to Celebritynetworth, Nina Agdal has a net worth of $12 million in 2023.
Nina Agdal: Social Media Accounts
---
You Can Also Take A Look At Other Famous Celebrity Information We Have Covered:
Be Entertained And Informed With The Latest News At Topmovierankings.com!