When will Enola Holmes 3 be released? Can you think of a more iconic duo than Millie Bobby Brown and Henry Cavill? Take your time. Despite facing initial challenges (the first Enola Holmes was originally planned for a theatrical release before the pandemic), the series has emerged as one of Netflix's most popular intellectual properties.
The first Enola Holmes film on Netflix, starring Millie Bobby Brown from Stranger Things as the main character, garnered a viewership of 78 million and set a record as the streaming platform's largest first-day opening in 2020. This teenage-oriented movie, featuring Henry Cavill as Sherlock Holmes, also holds the distinction of being Netflix's seventh most popular original film of all time.
Devoted fans of the detective movies, which are based on Nancy Springer's book series, are already inquiring about the possibility of a third installment following the release of the second film in November 2022. We're eagerly awaiting news on the release date for Enola Holmes 3, so stay tuned as we gather all the information available here.
Enola Holmes 3 Release Date Speculation
As of May 2023, there has been no official confirmation from Netflix regarding the production of a third Enola Holmes movie. Hence, an official release date for Enola Holmes 3 is yet to be determined. Nonetheless, taking into account the release history of the previous two movies, speculations from digitalspy.com suggest a potential late-year release in 2024. It is crucial to highlight that these are mere conjectures and have not been officially endorsed by Netflix. Furthermore, details regarding the cast and plot of the third installment remain unknown at present.
If you're eager to know the exact release dates for upcoming movies and TV shows, these articles are worth checking out:
Enola Holmes 3 Cast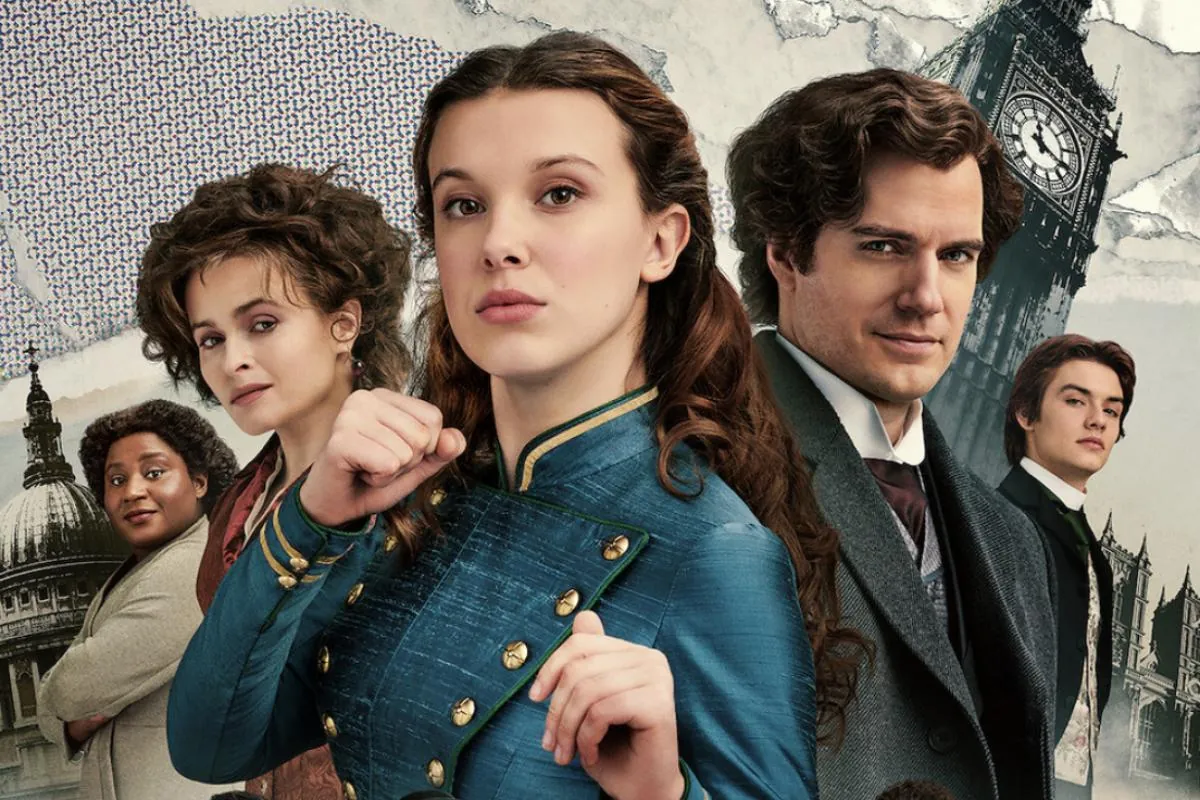 According to thedigitalfix.com, Millie Bobby Brown and Henry Cavill would reprise their roles as Enola and Sherlock, respectively, in the upcoming Enola Holmes 3. Their presence is crucial for the success of the film. Additionally, familiar characters such as Enola's mother (Helena Bonham-Carter) and her love interest Lord Tewksbury (Louis Partridge) from the previous movies will make a return. If the third movie follows the third book, we can anticipate the long-awaited appearance of Dr. John Watson, an important character in the Holmes universe.
The following is the complete cast list for Enola Holmes 3, speculated as of now:
Enola Holmes played by Millie Bobby Brown
Sherlock Holmes played by Henry Cavill
Eudoria Holmes played by Helena Bonham Carter
Lord Tewkesbury played by Louis Partridge
Lestrade played by Adeel Akhtar
Edith played by Susan Wokoma
Enola Holmes 3 Plot
Enola Holmes 3 has not been officially confirmed yet, so an official plot is yet to be revealed. However, it is evident that Sherlock, Dr. Watson, and Moriarty will have significant involvement in the third installment of the Enola Holmes series.
As mentioned earlier, the movies are based on Nancy Springer's books, specifically her third book titled "The Case of the Bizarre Bouquets." This book focuses on Enola's latest case, which involves locating the missing Dr. John Watson before her brother Sherlock does.
It's important to note that while the movies draw inspiration from the books, they don't strictly adhere to the same storylines. Therefore, the plot remains a mystery.
Nonetheless, it will be intriguing to witness the collaboration between Sherlock and Enola once again, potentially with the assistance of Tewksbury and Dr. Watson. Undoubtedly, Moriarty will play a significant role in Enola Holmes 3, and new adversaries and allies are likely to emerge. We will soon discover more details—it's just a matter of time!
Enola Holmes 2 Rating & Reviews
Enola Holmes 2, released in 2022, received various ratings and reviews. Here are some notable findings from the search results:
Ratings:
According to Rotten Tomatoes, the movie is rated PG-13 due to bloody images and some violence.
Common Sense Media gives it an age rating of 12, with the exception of a woman's death scene.
Reviews:
Rotten Tomatoes describes "Enola Holmes 2" as a light and entertaining experience. It offers a world filled with excitement, romance, and comedy.
IMDb states that "Enola Holmes 2" is characterized by its quirkiness and complexity, featuring a satisfying amount of twists. This sequel lives up to expectations.
Where To Watch Enola Holmes 3?
You can now watch Enola Holmes and its sequel, Enola Holmes 2, on Netflix. You can also watch Enola Holmes 3 on Netflix when it's arrived.
Enola Holmes 3 Trailer Updates
There is no official trailer for Enola Holmes 3 yet. You can watch below Enola Holmes 2 part 2 trailer.
Similar Movies Like Enola Holmes
"Miss Peregrine's Home for Peculiar Children" (2016) – A young boy discovers a hidden world filled with extraordinary children and their peculiar abilities while uncovering secrets about his own past.
"Nancy Drew and the Hidden Staircase" (2019) – Teen detective Nancy Drew investigates a haunting at a friend's house and uncovers a hidden staircase leading to a dark secret.
"The Kid Who Would Be King" (2019) – A modern-day retelling of the Arthurian legend, where a young boy stumbles upon Excalibur and must gather a group of friends to fight against an ancient evil.
"Matilda" (1996) – Based on the Roald Dahl novel, this film follows a young girl with extraordinary powers who uses her intelligence and telekinetic abilities to outwit her neglectful parents and a tyrannical headmistress.
"The Spiderwick Chronicles" (2008) – When three siblings move into an old house, they discover a field guide to fairies and other mythical creatures, leading them into a dangerous and magical world.
"Hugo" (2011) – Set in 1930s Paris, this film tells the story of a young orphan named Hugo who uncovers a mystery involving a broken automaton, his late father, and a grumpy old man.
"The Secret Garden" (2020) – Adapted from the classic novel, this movie follows a young girl who discovers a hidden garden on her uncle's estate and, with the help of her cousin, brings it back to life while unraveling family secrets.
"A Series of Unfortunate Events" (2004) – Three orphaned siblings are sent to live with a series of eccentric relatives while evading the clutches of the villainous Count Olaf, who seeks their inheritance.
"Inkheart" (2008) – A young girl discovers her father's ability to bring characters from books to life, leading to an adventure to rescue her father from an evil ruler of the fictional world.
"The Chronicles of Narnia: The Lion, the Witch, and the Wardrobe" (2005) – Four siblings enter a magical wardrobe and find themselves in the land of Narnia, where they must help a lion defeat an evil witch and restore peace to the kingdom.
If you enjoyed the article, don't forget to follow us on Facebook for the latest entertainment scoops.