Is John Wick dead in Chapter 4? This is the question on everyone's mind after the end of the third installment of the action-packed movie series. The fate of John Wick, played by Keanu Reeves, has been left up in the air, and fans worldwide are eager to find out if their favorite hitman will make it out of this one alive. In this article, we will explore the evidence from Chapter 4 that may point toward his death or survival.
Is John Wick Dead In Chapter 4?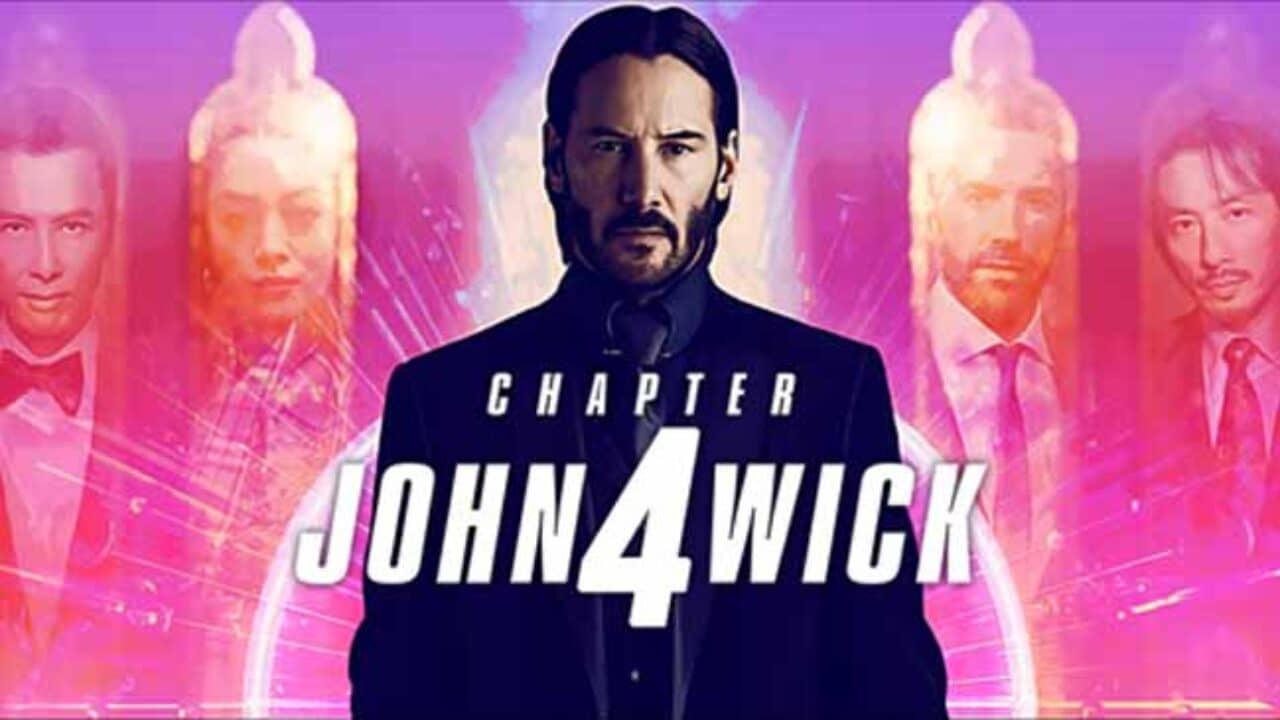 Throughout its first three films, the John Wick franchise repeatedly hinted that its titular protagonist would perish. In Chapter 4, friends and foes, including the Elder, Koji, and the Marquis, informed John Wick that there was only one way for him to be free. John always agreed with the countless characters who predicted he would suffer such a fate. The only thing he could control was his death, and he decided in Chapter 4 that he wanted to die a free man who remained faithful to himself. He devised a method to kill the Marquis to protect him, his old friend Caine, and Caine's daughter from the High Table.
However, the cost of their freedom was John's life. The combination of the wounds he sustained on the way to the duel and the three bullets he received from Caine proved fatal. Baba Yaga asked his old friend Winston to "take him home" in his final moments. Afterward, he sat on the steps before the Basilica of Sacré Coeur to observe one last sunset.
John's "home" was a cemetery plot in New York City next to the grave of his late wife, Helen. His tombstone read "Loving Husband," the epitaph he had requested earlier in the film. The story of John Wick, an unwaveringly loyal friend, concluded appropriately with Winston and the Bowery King honoring him. However, the King pondered John's afterlife destination, Heaven or Hell.
Also Check: Will There Be A John Wick Chapter 5? Will Keanu Reeves 'Wick' it Again?
Is John Wick Alive at the End of Chapter 4?
Caine and John Wick believed that those who cling to life would perish, while those who cling to death would live. In the quiet moment preceding their duel, these words sounded like the philosophical musings of warriors. It captured their unavoidable predicament as well. In clinging to life, neither individual had lived. They were merely the TTable's servants. Only by accepting their potential demise did they have a chance to live.
However, if John Wick had faked his death, they may have spoken much more literally than we realize. Perhaps "clinging to death" was his only way to live genuinely.
The fact that the High Table honored the terms of the duel and set John free does not mean he is suddenly secure. John amassed innumerable enemies across the globe, many of whom would gladly murder him despite the High Table's ban. Additionally, it would only take one terrified member of the ruling criminal council to place him back in the line of fire. As long as John Wick lived, he remained a threat to everyone, and he remained a threat to many. Winston, who owed Jonathan everything, was the only exception; he owed nothing. They may have agreed to the deception as part of their alliance against the Marquis.
Also Check: John Wick 4 Ist Day Indian Box Office Collection And Budget Report!
It's not as if we witnessed John Wick's death or saw his actual corpse. We only observed him slouched on those steps, followed by a tombstone. We do not know whether his casket was empty. Winston's response to the Bowery King's question about whether John was in Hell or Heaven would be dripping with delicious irony if he had not died. Winston has no idea in this case because John is neither living in hiding.
John Wick: Chapter 5 remains possible if Baba Yaga is still alive. Why would a man who fought so hard for his freedom voluntarily escape hiding and put himself in danger? There are multiple reasons, one leading us to believe he is deceased.
Final Words
In conclusion, the fate of John Wick in Chapter 4 is still unknown. Although fans have speculated a few different possibilities, only time will tell if he survived the events of Chapter 3 or not. Viewers are anxiously awaiting the release of Chapter 4 to see what happens next and if John Wick will be alive and kicking or if this is indeed the end of his story.