Are you eagerly waiting to watch the new Indian comedy Saas Bahu Aur Flamingo? This web series is one of the most anticipated films of 2021 and has been creating a buzz on social media since its announcement. The film has an exciting plot and an impressive star cast, making it a must-watch. Fans have clamored since the Saas Bahur Aur Flamingo Get OTT Release Date. Lets check out here for latest updates.
Saas Bahu Aur Flamingo Get OTT Release Date
---
"SaaS Bahu Aur Flamingo" is a highly anticipated Indian web series that has garnered much attention among the audience. The release date for "SaaS Bahu Aur Flamingo" has been confirmed by the show makers, and it will start streaming on OTT platforms on May 5. This means viewers can finally get their hands on this exciting new series after months of waiting.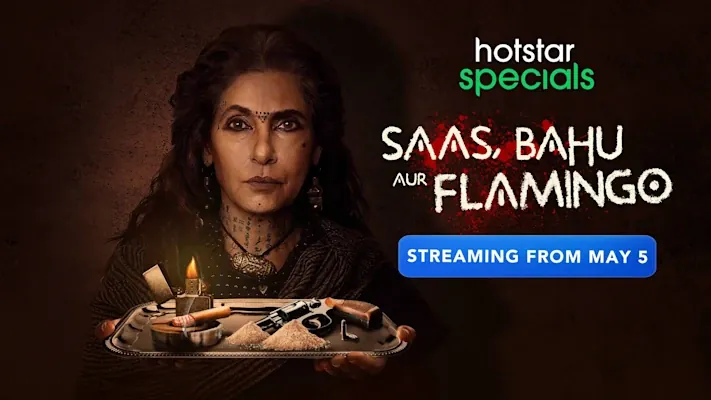 If you would like to gather information regarding the release date of some other web series, check these articles:
Saas Bahu Aur Flamingo Cast & Crew
---
The story for "Saas Bahu aur Flamingo" was written by Deepak Venkateshan and directed by Homi Admijania. In addition to Dimple Kapadia, Radhika Madan, Isha Talwar, and Deepak Dobriyal, the show also features Angira Dhar, Monica Dogra, Ashish Verma, Mark Bennington, and Udit Arora in pivotal roles. 
Saas Bahu Aur Flamingo Storyline Synopsis
---
The 50-minute teaser trailer is an enthralling ride through the formatted storyline that viewers can expect from the series. The beginning of the teaser features scenes that subtly highlight the Indian ideologies of Saas Bahu, while the latter half of the clip features a shift in tone. This time, rather than conforming to Indian stereotypes, the female characters were depicted wielding firearms and engaging in bloody action scenes. According to the show's synopsis, the show features an 'unapologetically hardcore' mother-in-law and a determined younger woman.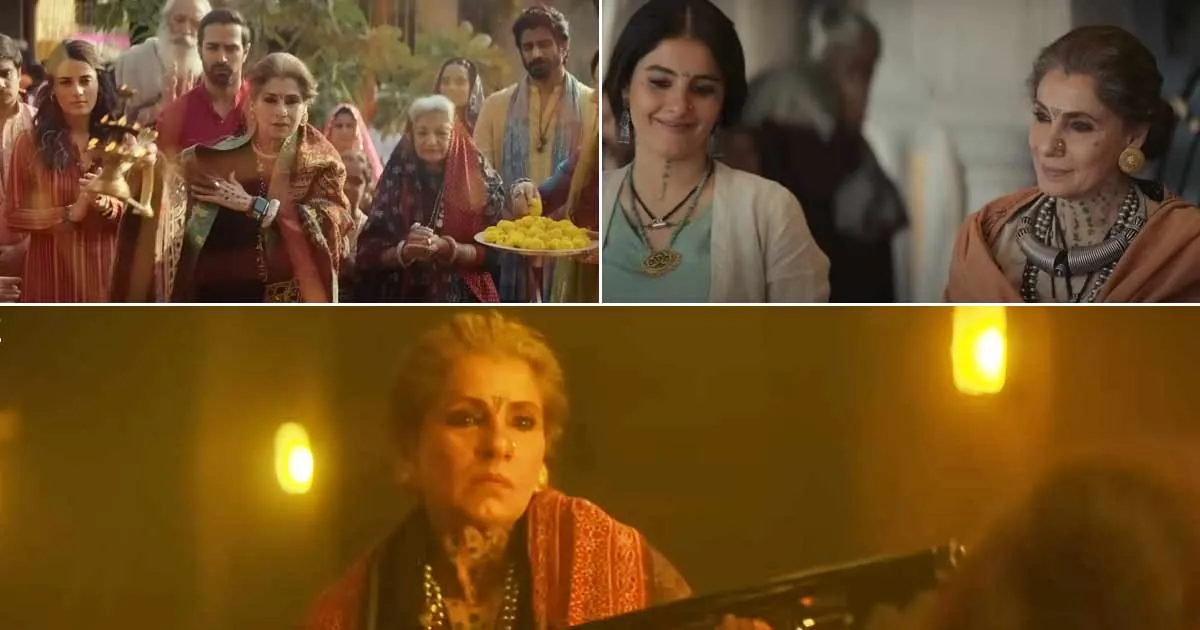 Saas Bahu Aur Flamingo Trailer
---
On April 12, the trailer for Saas Bahu Aur Flamingo was released. The show's release on Disney+ Hotstar marks Dimple Kapadia's OTT debut. The trailer begins with the festive theme from the once-popular television series Kyunki Saas Bhi Kabhi Bahu Thi. Dimple Kapadia enters a family gathering armed with a gun and shoots a family member just as we believe it may be another family drama. And Radhika Madan is unfazed by everything that is occurring. Then you realize that this is much more than a family drama. Sharing the same information, the official Instagram account for Disney+ Hotstar stated,
Chetaavani: Yeh kamajor dil vaalon ke liye nahin hai! Kripaya na dekhein. Kyun? Kyunki….
Where You Can Watch Saas Bahu Aur Flamingo?
You can watch your favourite show from Disney+ Hotstar.