The highly anticipated release of Shehzada on OTT platforms is the talk of the town. Shehzada, helmed by Rohit Dhawan (son of renowned director David Dhawan and brother of Varun Dhawan) and co-produced by T-Series Films, Haarika & Hassine Creations, Geetha Arts, and Brat Films, has attracted a great deal of attention.
This is a remake of the upcoming Telugu film Ala Vaikunthapurramuloo (abbreviated as AVPL) starring Allu Arjun and Pooja Hegde. Shehzada, starring Bollywood actors Kartik Aaryan and Kriti Sanon, was released in theatres on February 17, 2023.
Shehzada OTT Release: Where & When to Watch?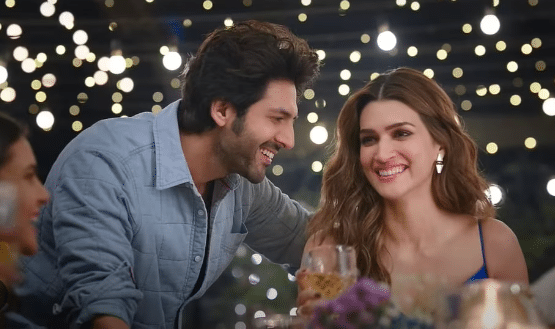 After Shehzada's theatrical debut, it was revealed that the Bollywood film would only be available on the OTT platform Netflix. Shehzada, the eagerly awaited film, will make its OTT debut on the digital streaming giant Netflix. According to Times of Now, the film will be available for streaming on April 1, 2023, and fans worldwide eagerly anticipate its debut. 
Please note that a subscription to the platform is required to view the movie. The cheapest subscription on the venue costs Rs. 199 per month and grants access to all mobile-viewable content for one month.
Hindi film #Shehzada will premiere on Netflix India on April 1st.

https://twitter.com/OTTSandeep/status/1632968561059831808
Shehzada Hindi Movie Storyline
The film is a fascinating account of a man named Bantu who believes he was born into the wrong family. Instead of laboring under the shadow of his overbearing father, he desires to work for a boss who respects and appreciates his efforts. Bantu discovers that hospital staff inadvertently switched him at birth with another infant, resulting in an unexpected turn of events. This discovery leads him down a path with turns, twists, and emotional upheavals.
Shehzada Star Cast N Crew
Kartik Aaryan

as Bantu Nanda

Kriti Sanon as Samara Singh

Paresh Rawal as Valmiki Upadhyay, Bantu's foster father

Manisha Koirala as Yashoda 'Yashu' Nanda, Bantu's biological mother

Ronit Roy as Randeep Nanda, Bantu's biological father

Rajpal Yadav as Inspector Satish Yadav

Sachin Khedekar as Aditya Jindal, Yashoda's father, and Bantu's biological grandfather
With Shehzada, Kartik Aaryan enters the world of production. In addition to Bhushan Kumar of the T-series, Aman Gill, Allu Aravind, and Krishan Kumar are its producers. Trivikram Srinivas is the author of the film's plot. Rohit Dhawan penned the screenplay and helmed the production. Pritam is the composer of the film's soundtrack. Shehzada was distributed by Yash Raj Productions, AA Films (India), and Phars Film Co. (International).
Shehzada Hindi Movie: Hit or Flop?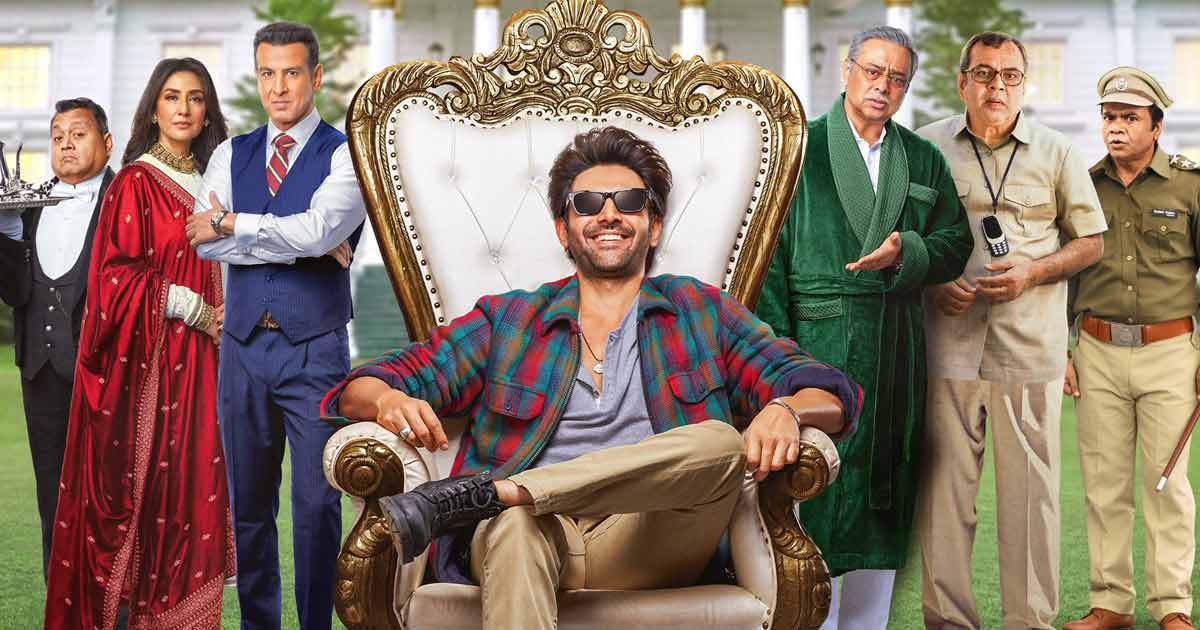 Shehzada, the official Hindi language remake of the Telugu blockbuster Ala Vaikunthapurramuloo, failed to perform well at the box office and received mixed reviews from critics and audiences alike. The film starred Varun Dhawan in the lead role and was directed by Rohit Dhawan. Despite being a much-anticipated release, Shehzada fell short of expectations critically and commercially.
The movie's poor performance can be attributed to several factors. Firstly, it lacked the charm and energy of its original version, which had a strong script, great performances, and foot-tapping music. Secondly, Varun Dhawan's portrayal of his character was quite underwhelming compared to Allu Arjun's electrifying performance in the original film. Lastly, Shehzada faced tough competition from other releases around the same time.
If you want to check out more Articles like this, then you can check: