9-1-1 Season 7: The year 2023 has been memorable for viewers of the FOX drama 911. Fans assumed that a renewal for 911 would be given after the sixth season when it continued to be FOX's most-watched and highest-rated scripted series.
Instead, FOX decided not to order a seventh season of the sitcom. When FOX decided to terminate the show, ABC quickly stepped in to provide it with a new home, renewing it for a seventh season the same day.
Due to license fees, FOX must pay Disney to air 911, an unusual turn of events necessitated by the show's origins at 20th Television. The costs of making the show outweighed the network's desire to keep it going, so FOX cancelled it.
However, Disney wasn't willing to let the hit show go to waste, so they promptly revived it on Disney-owned ABC. The good news is that ABC has picked up the 911 franchise after FOX cancelled the show. In this article we tell you everything About 9-1-1 Season 7.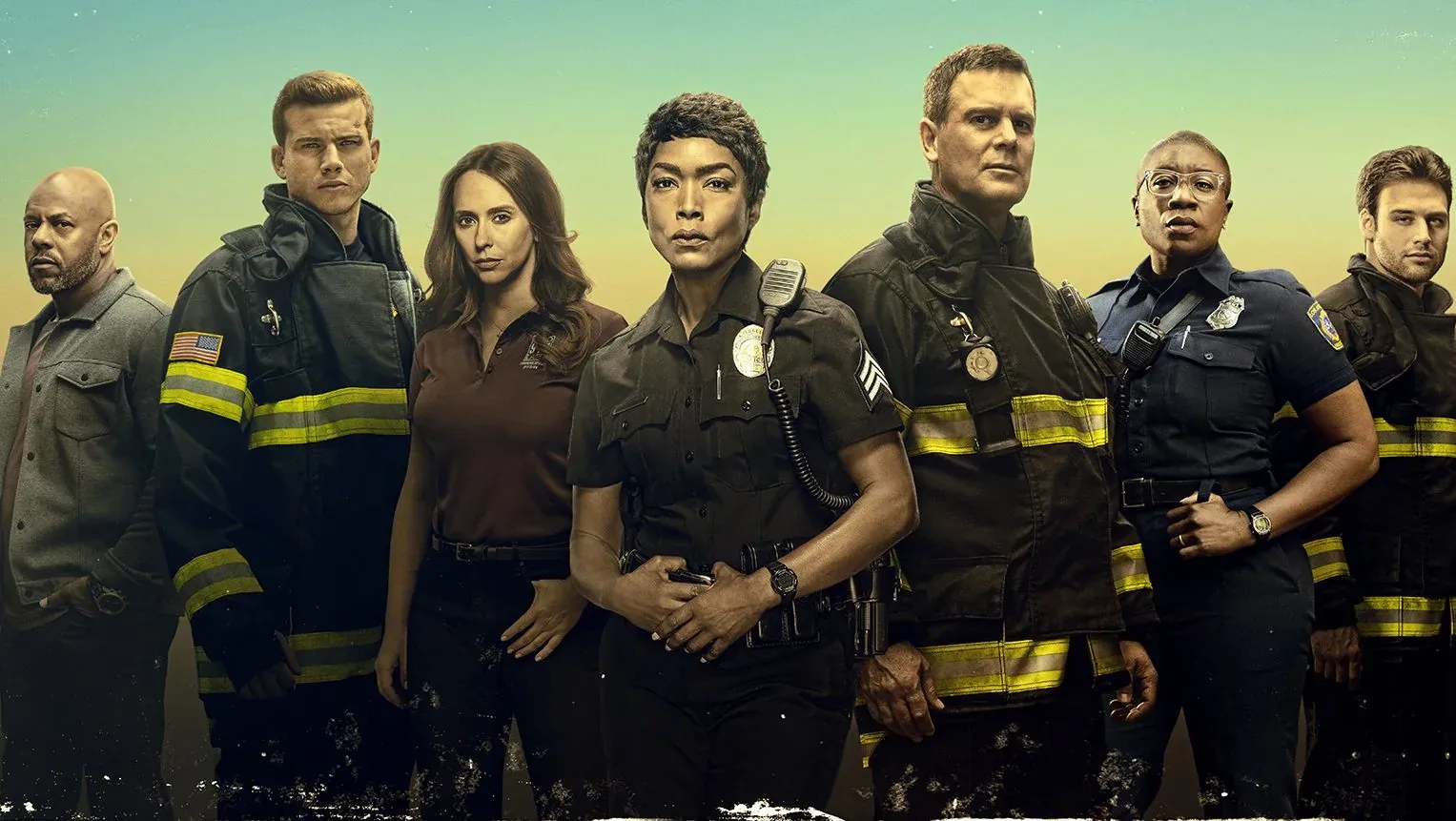 Is 9-1-1 Season 7 Officially Renewed?
9-1-1 Season 7 Officially Renewed for season 7. However, instead of airing on Fox, Deadline announced that the show would be moving to ABC for the new season. Amidst the surprising revelation of switching networks, actress Aisha Hinds shared on Instagram how excited she is to embark on a new TV journey. In this post Aisha wrote:
"Our 9-1-1 family will be moving to @abcnetwork for our SEVENTH season!!!" she captioned the post. "Thank you for your palpable presence throughout the years. You have journeyed with these characters from the beginning, allowing us the opportunity to entertain and engage with you, while you afford us unyielding support. We are delighted and excited to see what our new home has in store… SEE YA NEXT SEASON!!!!! #911onABC ."
ABC has rescued a FOX show before, so this is familiar. After FOX cancelled American Idol in 2016, ABC famously returned the show. After ABC cancelled Last Man Standing after 6 seasons, FOX did the same thing.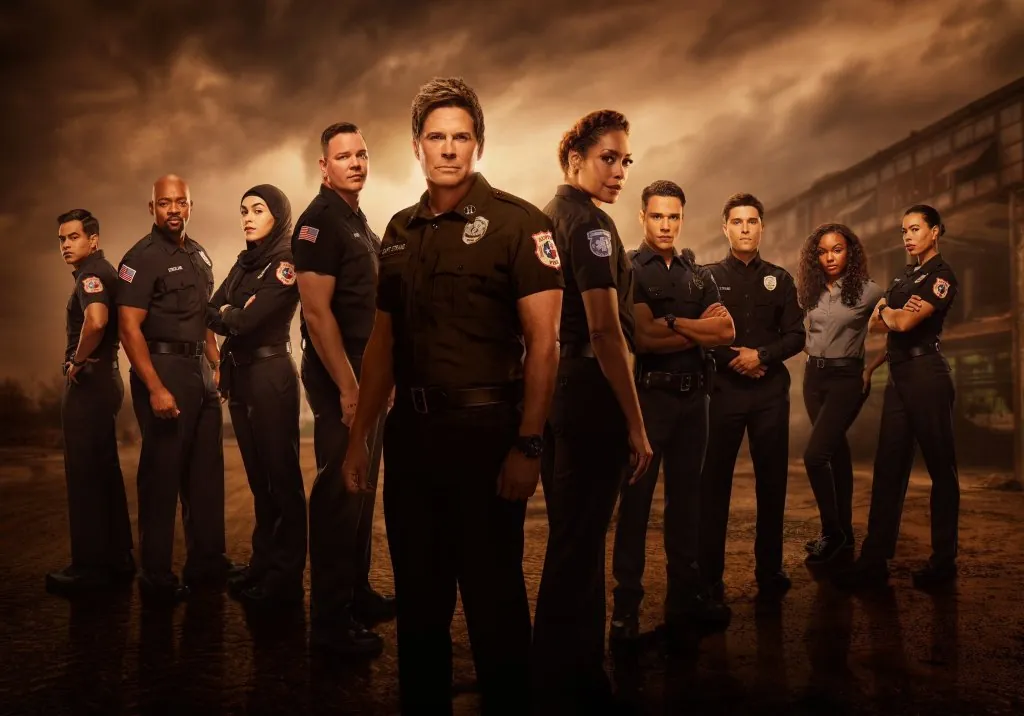 Why Fox Cancel 9-1-1 Season 7?
According to HollywoodLife, For the 2018 debut of 9-1-1, both FOX and 20th Century belonged to the same parent company. Variety said that after Disney's acquisition of the 20th Century, FOX no longer has the "same kind of financial stake in the show," even though it is one of the network's most successful programs. The reported cost of each episode of 9-1-1 is $9 million.
Since FOX no longer owned the show as of March 2023, Deadline called a renewal for Season 7 "very much uncertain." At the time, the media outlet warned that the show "could potentially move to ABC, taking a slot from a current series."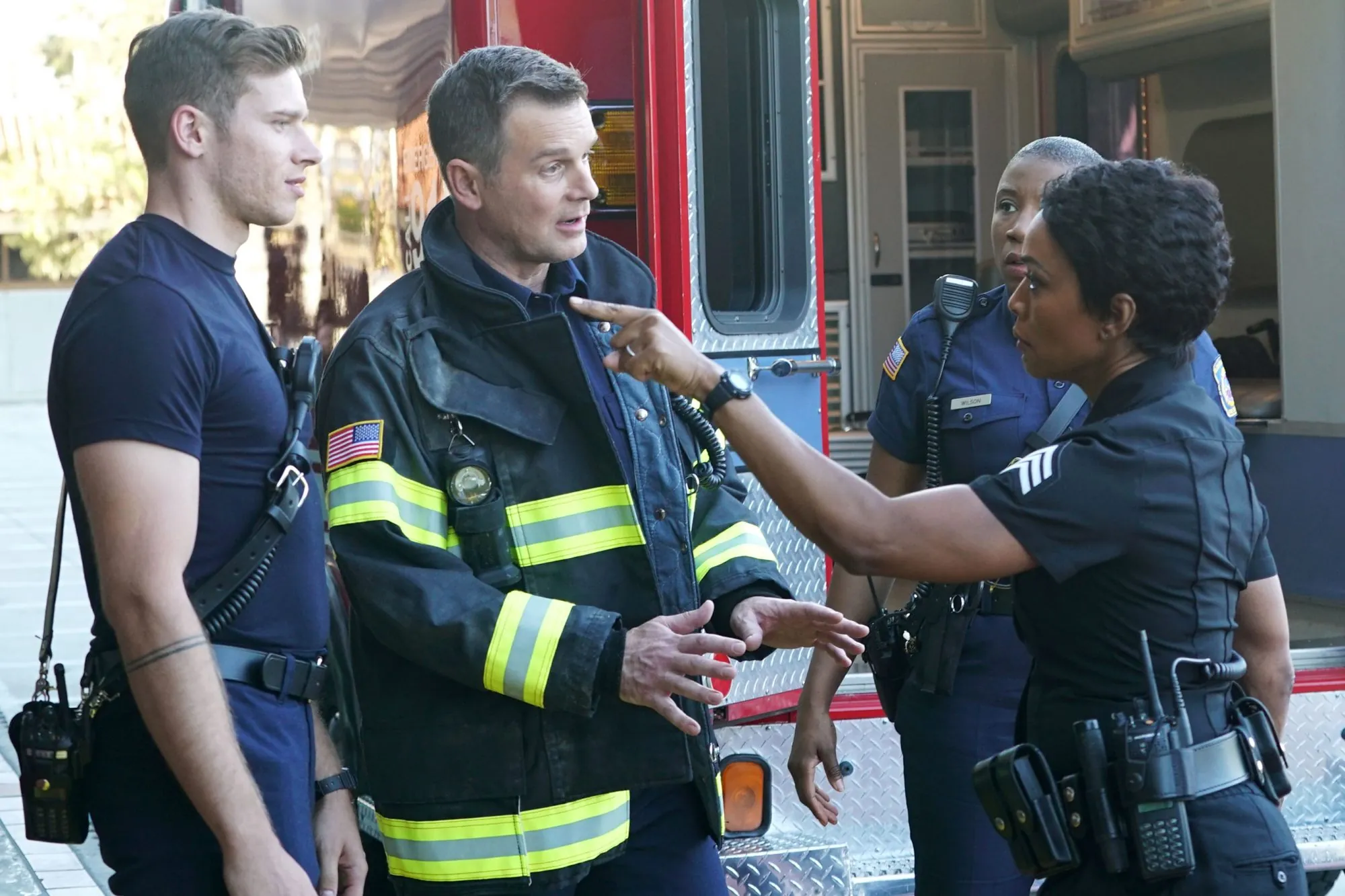 What Is The Release Date Of 9-1-1 Season 7 On ABC?
The shift has an indirect impact on the premiere. Unfortunately, Season 7 of 911 will not premiere this autumn because ABC is not airing any new scripted series, as per reports of FanSided. FOX still needs to confirm its autumn lineup, and there's a potential all scripted shows are being held back there, too.
The writers' strike is still going strong. As a result, the production schedule will have to shift to provide more time for writing. Everything returning this autumn will have to move its premiere date.
ABC planned a risk-free unscripted lineup for the fall season. Restoring 9-1-1 service is only possible for at least January 2024.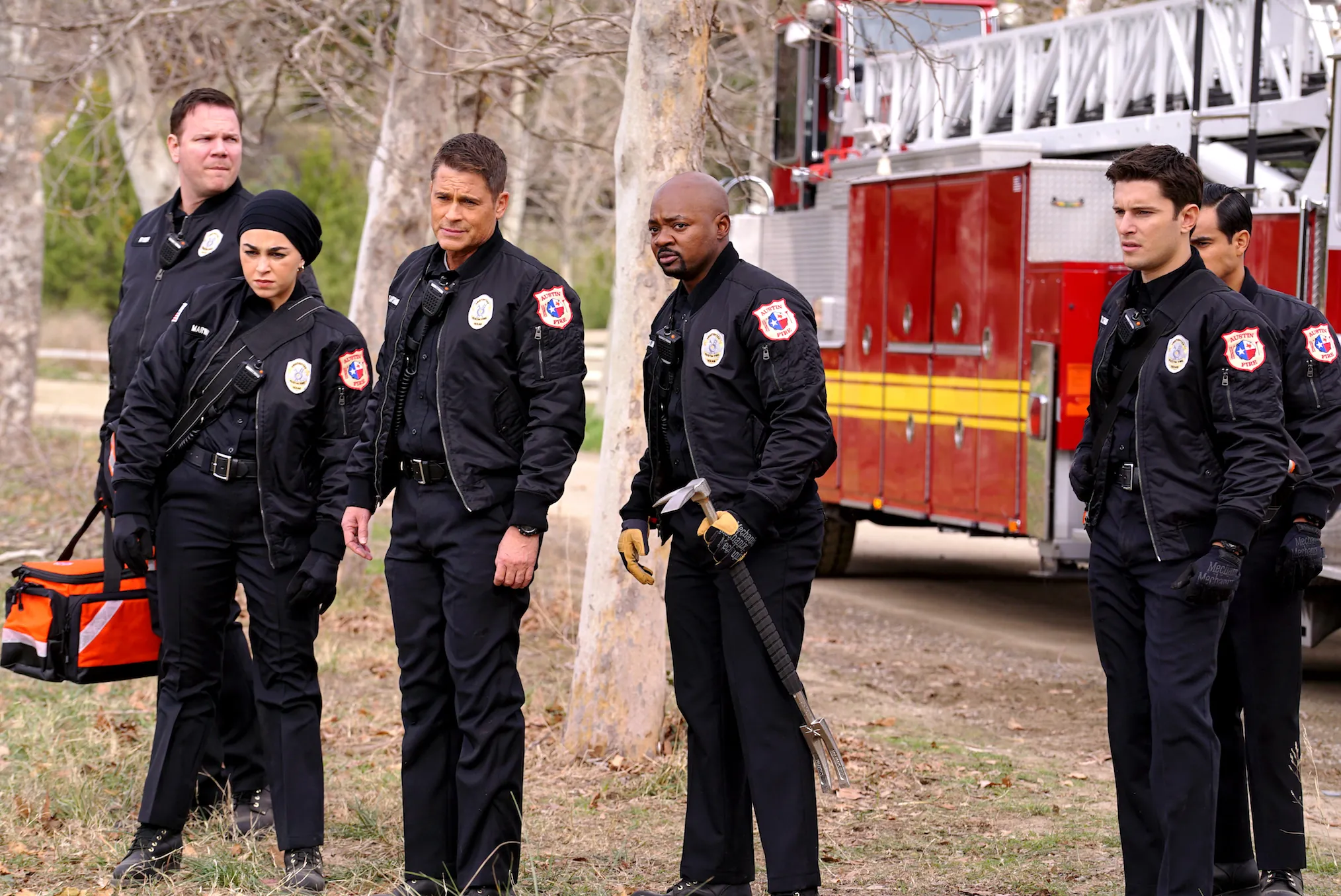 What To Expect From The 9-1-1 Season 7?
Hidden Remote updates that No plot specifics are available. That makes sense, given that the writers aren't back in their rooms yet. However, we may anticipate the continuation of a few storylines from Season 6.
It's safe to assume that Buck and Eddie's new relationships with women will continue. Naturally, we'll also see more supporting Christopher and each other.
Meanwhile, Maddie and Chimney's connection will continue to develop. They are now engaged, so when can we expect a wedding in 911 Season 7? The tragic events at the Tarlos' wedding are an isolated incident.
To better understand what the authors have in store for us this season, we'll have to wait until they return to their offices. There will be some wild decisions, but what else would we expect from this show?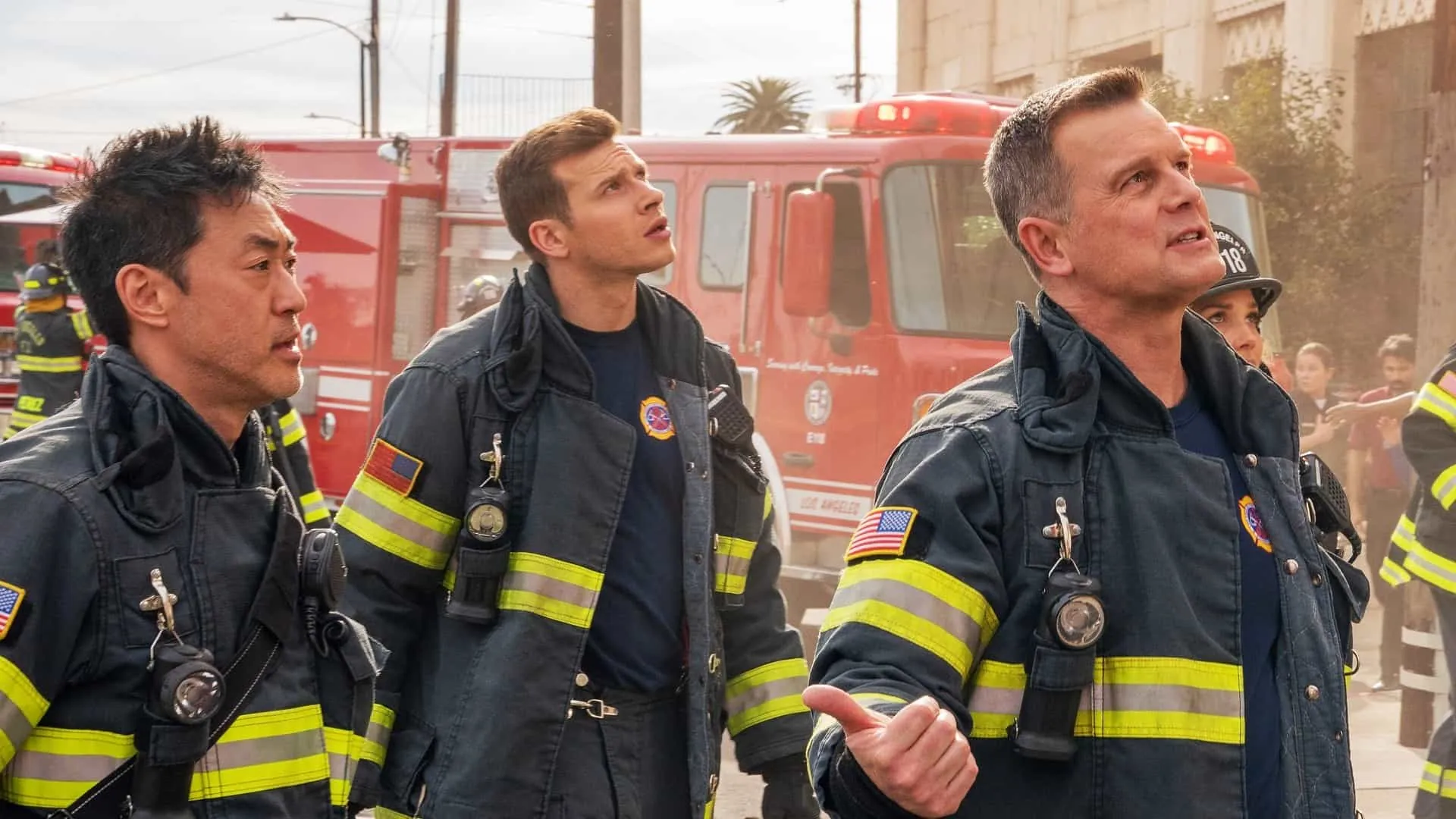 Who Will Be Returning For 9-1-1 Season 7?
Based on how season 6 ended, here are the characters we can expect to see again in season 7:
Angela Bassett as Athena Grant-Nash
Peter Krause as Robert "Bobby" Nash
Oliver Stark as Evan "Buck" Buckley
Aisha Hinds as Henrietta "Hen" Wilson
Kenneth Choi as Howard "Howie"/"Chimney" Han
Jennifer Love Hewitt as Maddie Buckley
Ryan Guzman as Edmundo "Eddie" Díaz
Corinne Massiah as May Grant
Marcanthonee Jon Reis as Harry Grant
Gavin McHugh as Christopher Díaz
John Harlan Kim as Albert Han
Where To Watch 9-1-1 Season 7?
When 9-1-1 premieres on ABC, it will likely follow the same streaming schedule as the network's other original series. You can view the episode the day it airs by tuning into the appropriate channel. New episodes are also available on the ABC website and ABC app if you'd rather watch it there.
New episodes 9-1-1 will likely be available on Hulu the day after they air on television for those who either can't watch it live or would rather watch it when it's more convenient for them. If you don't already have an account, you can get a free 30-day trial and pay as little as $7.99 monthly for a premium subscription.
Is There A Trailer Available For 9-1-1 Season 7?
No, there is no trailer available for 9-1-1 Season 7. You can watch the trailer for 9-1-1 Season 6 below.
You Can Also Take A Look At Other Web Series And TV Shows Release Dates We Have Covered:
Never miss a moment in the world of movies with Topmovierankings.com! Join our engaged social media community and contribute your ideas and opinions to the ongoing conversation