City Of Dreams, the highly anticipated Hotstar special, has returned with its third installment, and fans are anything but calm. Nagesh Kukunoor, renowned director, helms this season, which continues the gripping story from the previous one. In season 2, the father-daughter duo, Poornima Gaikwad (played by Priya Bapat) and Amey Rao Gaikwad (played by Atul Kulkarni), reconcile after a tumultuous political battle. The latest season of City Of Dreams introduces new cast members such as Rannvijay Singha, Sushant Singh, Flora Saini, and Shishir Sharma, among others. If you're eager for a City Of Dreams season 3 review, you're in for a delightful read. Keep on going.
City Of Dreams Season 3 Storyline:
City Of Dreams presents a captivating narrative filled with political intrigue and underworld complexities. The story revolves around an internal conflict within the Gaikwad family, ignited by an attempt on the life of a controversial political figure. However, in the latest season, we witness the collaboration between Poornima and Amey as they unite to restore the dominance of the Gaikwad dynasty. This development occurs after SI Wasim Khan (Khan) successfully locates Poornima, who had gone missing following the tragic loss of her only son in a bombing incident. Acting on Amey's directive, Wasim brings her back, leading to a heartwarming reconciliation between the father and daughter.
Subsequently, the duo collaborates to enhance their political party. So how does it all happen? Tune in to season 3 to discover the answers.
City Of Dreams Season 3 Review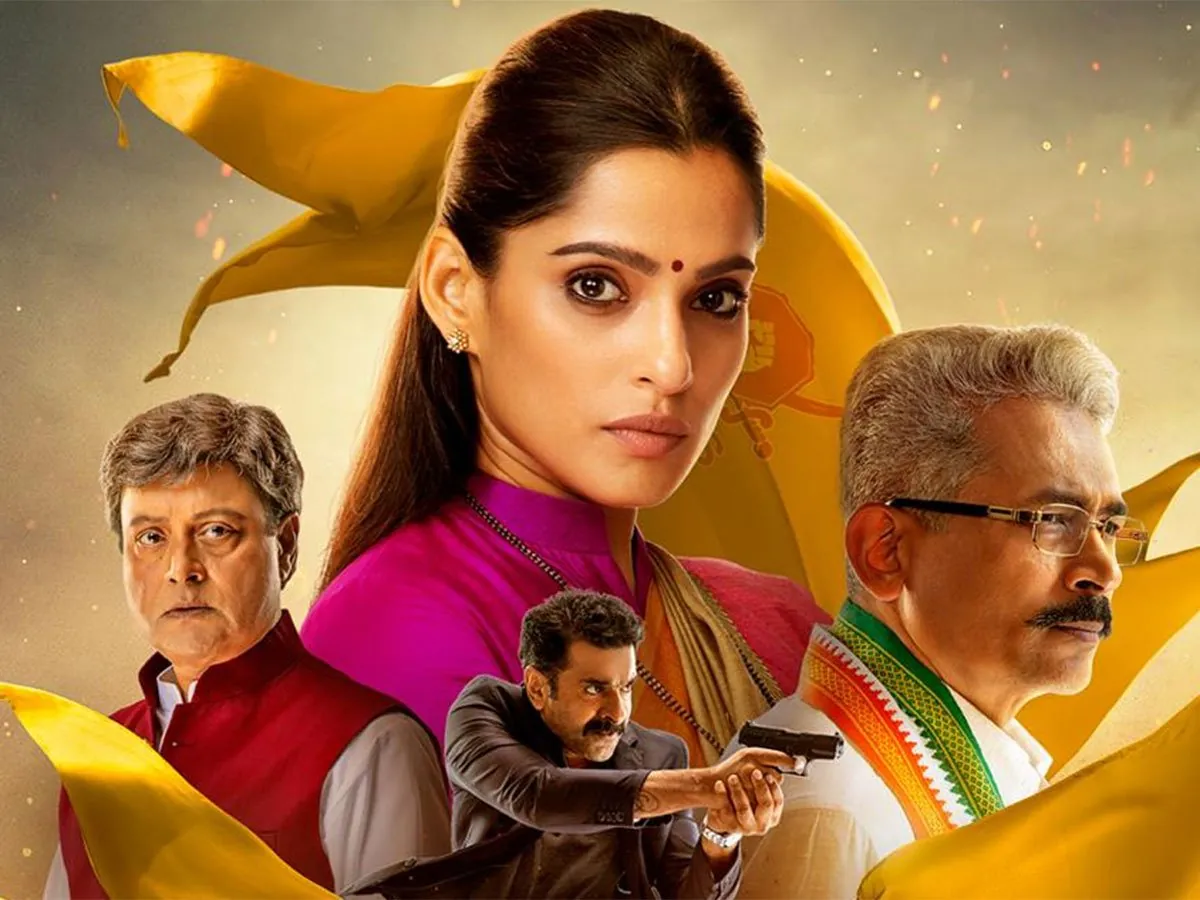 Kukunoor appears to possess a knack for concluding his shows in the most unexpected and intricate manner. The conclusion of City of Dreams season 3 initially appears to be optimistic and satisfying, but it deviates from expectations, and therein lies its allure.
The latest season picks up right from where the previous one left off. Following the tragic loss of her only son in a bombing, Poornima disappears without a trace, until SI Wasim Khan (Khan) locates her in Bangkok and brings her back home, acting on Amey Rao's instructions. To the astonishment of the audience, the father-daughter duo unexpectedly joins forces and commences collaborating to fortify the Gaikwad Samrajya and strengthen their political party.
City of Dreams season 3 captivates the audience as it unveils the highs and lows in both the political and personal lives of Poornima and Amey Rao, as well as the people connected to them. The talented writers, Kukunoor and Rohit Banawlikar, skillfully bring their vision to life on screen, resulting in an exhilarating viewing experience. Similarly to the previous season, the actors' performances play a significant role in making the latest installment compelling and enjoyable to watch.
Among the cast, Bapat shines as a true star, demonstrating her remarkable understanding of the emotional depth required for her character. She flawlessly transitions from sadness and despair to immense power, adapting her expressions and body language to suit each situation. This skilled and stunning actor executes each frame with absolute perfection.
On the other hand, Pilgaonkar, playing the role of the antagonist, consistently disrupts the show's monotony in most episodes. Meanwhile, Kulkarni and Khan skillfully ensure the smooth flow of the show through their exceptional performances, effectively embodying their characters.
Singha receives limited screen time in the show; however, his appearances bring a fresh and sometimes amusing element to a few scenes, while Singh and Saini make notable contributions as important supporting actors.
Check here to know the reviews of other Series:
Final verdict:
Kukunoor once again succeeds in crafting a gripping political thriller drama. However, similar to its predecessor, Season 3 of City of Dreams also feels somewhat drawn-out and lengthy, capable of occupying an entire day. Nevertheless, it continues to captivate viewers with its compelling storytelling and keeps them engaged throughout.
Ready to take your viewing experience to the next level? Get exclusive access to the latest reviews and insider information by following us on Facebook today.