Our Flag Means Death returns for its second season, prepare to set sail again. This series created by David Jenkins. The comedy series debuted in March 2022 and gained many viewers and friends throughout its episodes. People liked the show. It had a fresh, funny take on the pirate era of history, and, most importantly, it showed LGBTQ+ characters and relationships in a good light.
The show was officially announced for another season in June 2022, which made the fans who spoke up very happy. On August 30, 2023, Max announced the release date for Our Flag Means Death season 2. After learning about the announcement of the release date for season 2, many people are even more excited to see what unfolds in the upcoming season.  This article will discuss Season 2 of Our Flag Means Death Season 2 including its Release Date, Cast, Plot, Trailer & More.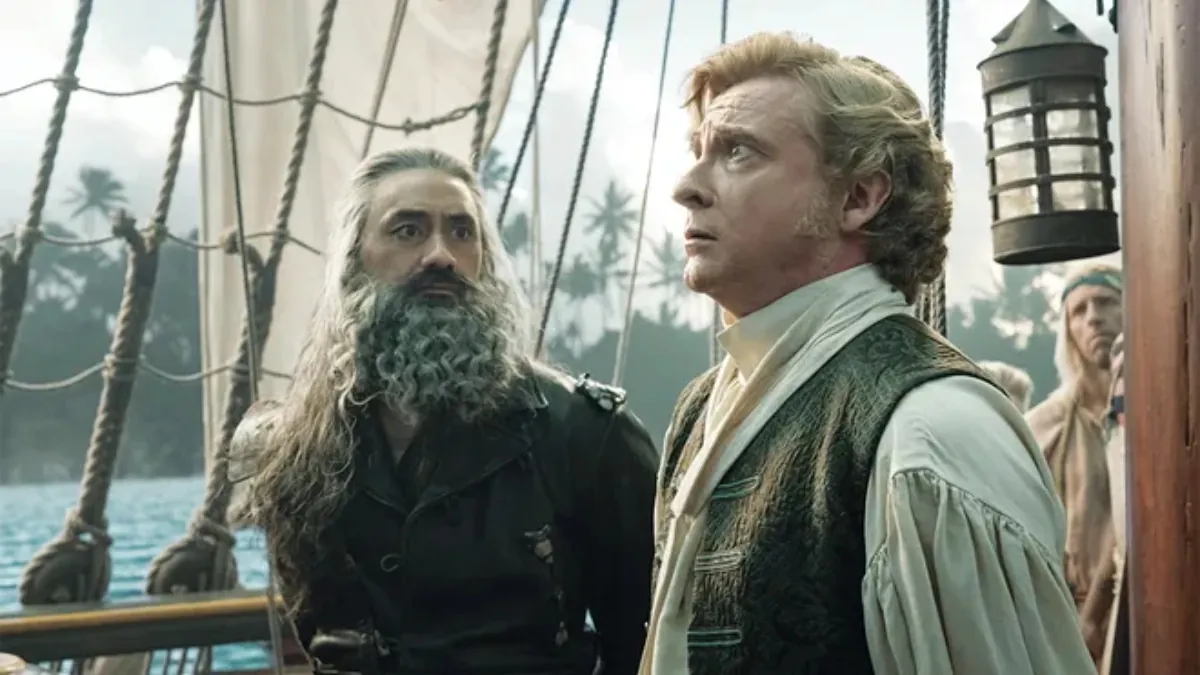 When And Where Is Our Flag Means Death Season 2 Filming?
Filming for the second season started on September 25, 2022, in New Zealand. On December 13, 2022, the star of the show, Samba Schutte, and the show's creator, David Jenkins, announced on social media that shooting for season two was done. The original posts are below:
That's a wrap my dudes. #ourflagmeansdeath #ofmdS2 pic.twitter.com/ympNTRtdQx

— David Jenkins (@david_jenkins__) December 13, 2022
Our Flag Means Death Season 2: Release Date Announced
Accoridng to Entertainment weekly, Our Flag Means Death season 2 will premiere with three episodes on Oct. 5 on Max. Two shows will air every week until the season finale on October 26.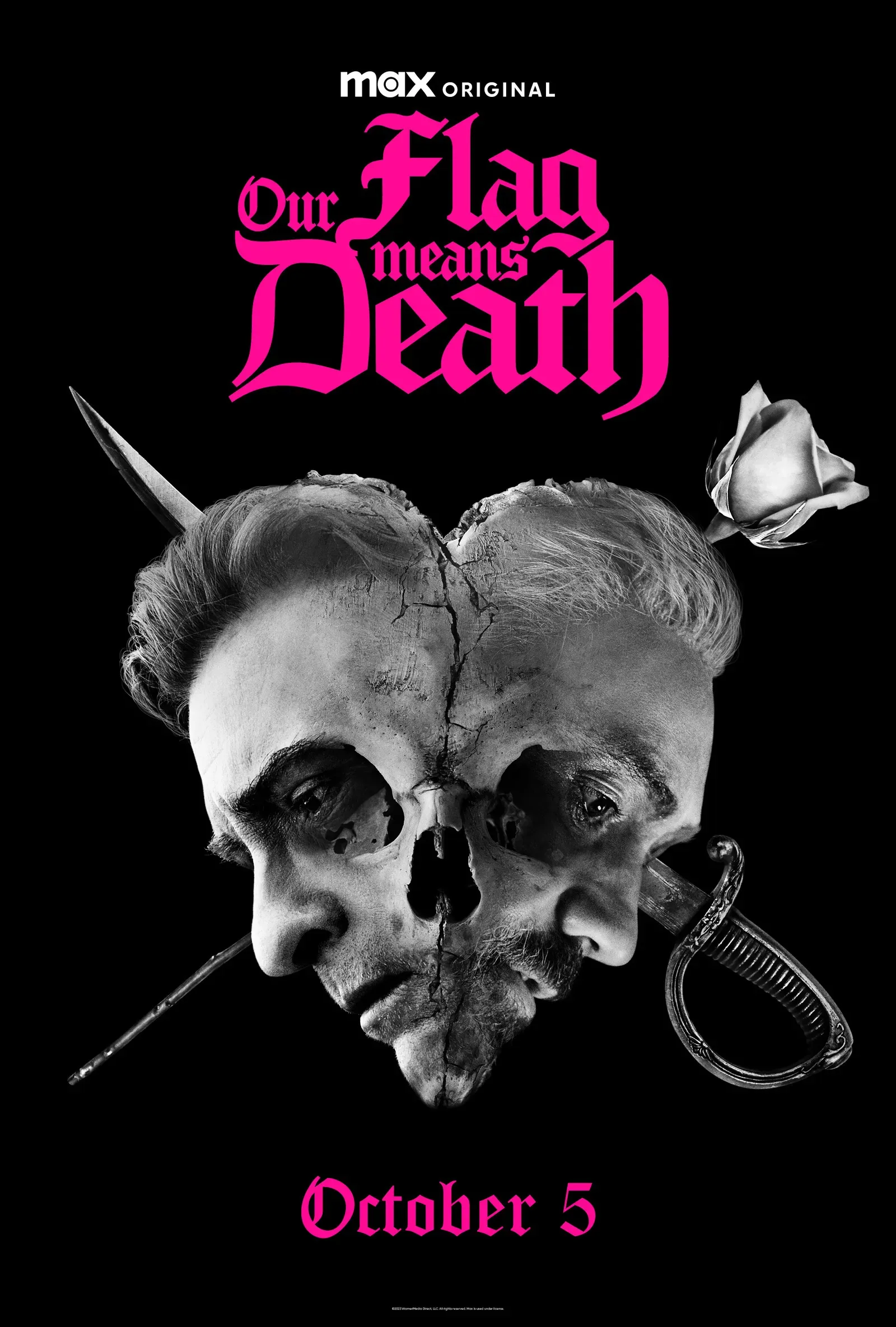 Our Flag Means Death Season 2: Cast And Crew
David Jenkins made Our Flag Means Death. He is also the writer, executive producer, and director of the first two episodes of Season 2. Returning cast members for Season 2 include:
Vico Ortiz will play Jim
Samson Kayo will play Oluwande
Ewen Bremmer will play Buttons
Joel Fry will play Frenchie
Matthew Maher will play Black Pete
Kristian Nairn will play Wee John Feeney
Con O'Neill will play Izzy Hands
David Fane will play Fang
Nat Faxon will play The Swede
Samba Schutte will play Roach
Leslie Jones will play Spanish Jackie
This season has a lot of new faces, including Ruibo Qian, Madeleine Sami, Anapela Polataivao, and Erroll Shand in recurring parts, and Minnie Driver and Bronson Pinchot as guest stars.
Guz Khan, who played Ivan, will not be rejoining the cast, he's metaphorically walked the plank off the show, explaining on Twitter that:
And for everyone asking, a lot…😅

This is the industry sometimes, they might be choosing a different direction creatively, maybe it's financial decision, maybe they weren't feeling your boy. But it's all part of the journey, and that's where the fun is for me!

Love my G's 🏴‍☠️

— Guz Khan 🥶 (@GuzKhanOfficial) June 2, 2022
What Do We Know About The Plot Of Our Flag Means Death Season 2?
Before the second season of Our Flag Means Death comes out, HBO Max released an official summary, which you can read in full here:
"After trading in the seemingly charmed life of a gentleman for one of a swashbuckling buccaneer, Stede became captain of the pirate ship Revenge. Struggling to earn the respect of his potentially mutinous crew, Stede's fortunes changed after a fateful run-in with the infamous Captain Blackbeard… To their surprise, the wildly different Stede and Blackbeard found more than friendship on the high seas… they found love. Now they have to survive it."
Even though that summary doesn't reveal much, there are still many more clues about what's to come.
On July 31, 2022, David Jenkins, the person who made this post, hinted that we were about to face a lot of mental trouble:
Anyone care to have their shit fucked up? Because this is happening. 🏴‍☠️💔🦄 #OurFlagMeansDeath #justiceforluciusrip pic.twitter.com/wNYOOx6GzP

— David Jenkins (@david_jenkins__) July 31, 2022
Jenkins went into more detail about this in a later talk with Decider. He said that season two will be mainly about the relationship between Stede and Ed because "the show is the relationship."
"We end in a place where there is this breakup," points out Jenkins. "What happens after a breakup between these two people who, one's realized he's in love, and the other one is hurt in a way that he's never been hurt before? What does that do to each of them in an action, pirate world with them trying to find each other again?"
Where Can I Watch Our Flag Means Death Season 2?
You can watch The second season of Our Flag Means Death on Max on Oct. 5.
Is There A Trailer Available For Our Flag Means Death Season 2?
You Can Also Take A Look At Other Web Series And Tv Shows' Upcoming Seasons' Release Dates We Have Covered:
Be Entertained And Informed With The Latest News At Topmovierankings.com!