"Three Pines," a mystery show set in Canada, was cancelled by Prime Video after just one season. Three Pines is a mystery TV show starring Alfred Molina that is based on the Chief Inspector Armand Gamache books by Louise Penny.
It started on Amazon Prime Video on December 2, 2022, with four two-part murder tales. "Three Pines" was made by Sony Pictures Television's Left Bank Pictures, and it was only shown on Prime Video in Canada, the U.S., the U.K., Ireland, Australia, New Zealand, Norway, Sweden, Denmark, Finland, and Greenland. In this article we tell you why Why Amazon Prime Video canceled Three Pines season 2. Let's find out.
Amazon Prime Video Canceled Three Pines Season 2
According to Variety, The mystery show "Three Pines" was cancelled by Amazon after only one season. However there is no specific reason told by the amazon. The streamer told Variety that it has decided not to return the Alfred Molina-led show for a second season. The show's first season, which had eight episodes and ended on Dec. 23, was the last one.
"We are proud of the work done on the series and the opportunity to work with great partners," a representative for Prime told Variety via email.
The first season comprised four murder mysteries based on the books. Each case got two shows. The last episode left the main character, Gamache (Molina), in a dangerous situation as his team raced to find him.
Emilia di Girolamo, who was in charge of the show and left at the end of Season 1 to work on another project, also updated fans on Instagram.
"Thank you for all the overwhelming messages about 'Three Pines.' I know there's a lot of disappointment that the show won't be returning and I'm sad for the wonderful cast, crew and fans," she wrote.

"I was not involved in the conversations and negotiations around renewal but I have been told Left Bank, Sony & Prime Video all wanted to bring the show back but were unable to reach a mutually beneficial agreement."
Elle-Máijá Tailfeathers, who plays one of the main characters on the show, also talked about the news that there won't be another season. She says it's been "difficult" to accept because the show meant so much to so many people, but she's still proud of what it did and happy to have been a part of it.
"It has been difficult to process the news that there will be no second season of Three Pines on Prime Video," she said. "Thank you to everyone who watched and supported the show. It meant the world to me knowing that this show resonated with such a massive global audience. As an Indigenous actor, I never thought I'd have the opportunity to be the leading woman on a #1 show like this. It was huge. Our stories matter and this show demonstrated that audiences, regardless of background, are hungry for Indigenous content."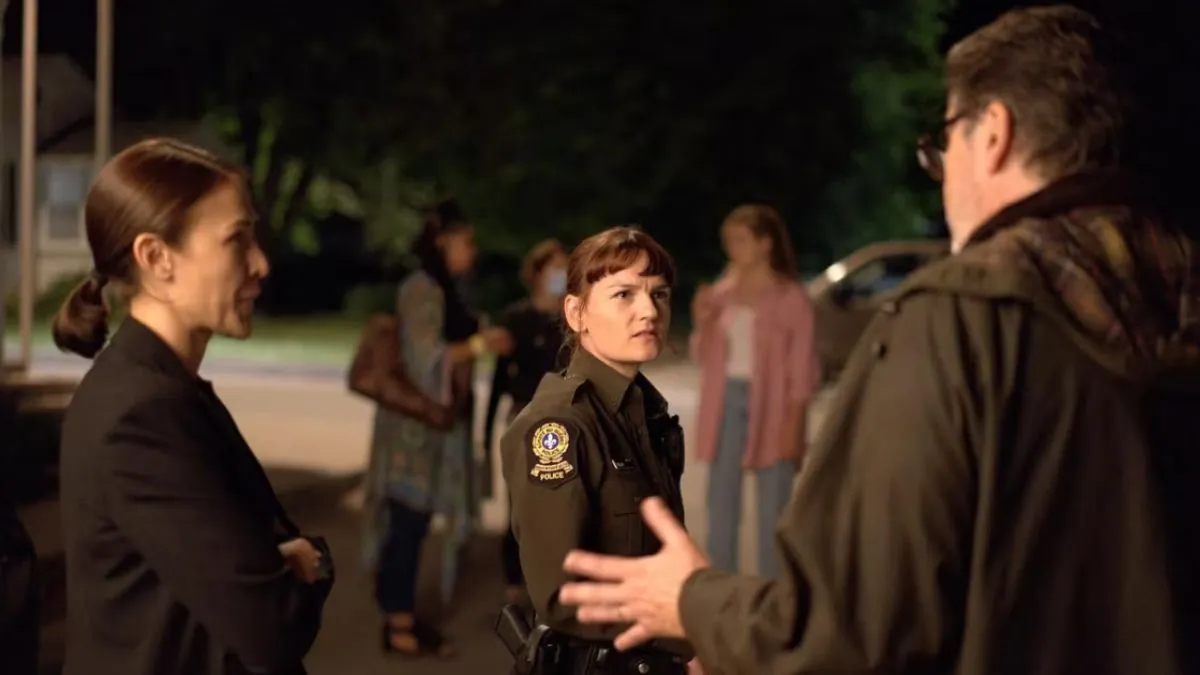 Is There Any Hope That We Can See Another Season Of Three Pines?
Change.org is one of the best places for fans to gather support for scrapped TV shows. A petition on Change.org asking Amazon to change its mind about "Three Pines" has just under 800 signatures, which is short of its goal of 1000 signatures. A plea for a new season of "Everything Sucks" has more than 23,000 signatures.
Even if fan interest isn't big enough to convince Amazon Studios to change its mind, there may still be reason to think that "Three Pines" Season 2 could happen. In a Facebook post about the show's cancellation, the book's author, Louise Penny, said that the show was Amazon Prime's number one show in several markets, which made her even more shocked by its quick end. She even gave her fans the email address of an Amazon Prime executive and asked them to ask him in person to bring "Three Pines" back.
You Can Also Take A Look At Other Web Series And TV Shows' Upcoming Seasons' Release Dates We Have Covered:
Be Entertained And Informed With The Latest News At Topmovierankings.com!