Since netflix announced they were making a "to all the boys" spin-off about kitty, fans have been eagerly anticipating its release. "xo, kitty" does not disappoint. The series start with kitty flying to south korea to attend the prestigious korean independent school of seoul (kiss), reconnect with the memories of her deceased mother, and reunite with her long-distance lover, dae. However, kitty soon realizes that her relationship is not as it appeared through facetime and text messages, and her life in seoul proves to be more complicated than she anticipated.
Every show has its plot twists, and the ending of "xo, kitty" has left viewers craving for more. So, here's everything you need to know about season 2 of "Xo, kitty," including the release date, cast, plot, trailers, and much more.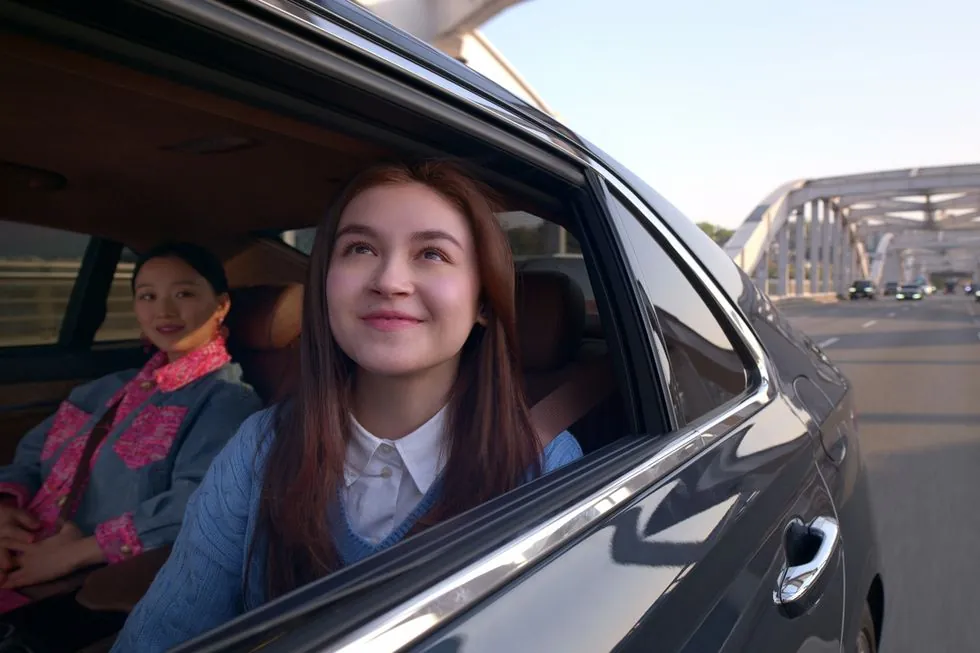 Has Xo Kitty Been Renewed For Season 2?
Netflix hasn't yet confirmed a second season of "Xo kitty," but we remain hopeful for its return. Given the success and popularity of the "To all the boys" films, we can be optimistic and hopeful that things will work out in our favor.
Xo Kitty Season 2: Release Date
We won't have any information about the release date for season 2 of "Xo, kitty" until it has been officially confirmed. However, it is worth noting that netflix typically maintains a one-year gap between seasons of their shows, so there is a possibility that "Xo, kitty" could return as early as next year.
Who Would Return To Xo Kitty Season 2?
We can probably expect most of the main characters to be back, including:
Anna cathcart as kitty song covey
Minyeong choi as dae
Gia kim as yuri
Anthony keyvan as q
Sang heon lee as min ho
Théo augier bonaventure as florian
Jocelyn shelfo as madison
What Would Season 2 Of Xo Kitty Be About?
Xo, kitty at the end of season 1, several cliffhangers will no doubt be explored in season 2. First, kitty tells dae she is in love with someone else. He thinks it's min ho, but kitty tells him she's fallen in love with yuri. The two broke up, but it needs to be clarified if that's the end of that story.
Then, kitty tries to tell yuri how she feels before flying back to the U.S. but juliana shows up, and it's clear that she's still with yuri. The parents of both yuri and juliana have now agreed to let them be together. In season 2, it seems likely that kitty will learn more about her sexuality and end up in a love triangle with yuri and juliana.
As if that wasn't enough, min ho sits next to kitty on her flight home and tells her he loves her. Kitty finds out that her mother's first love was a man named simon. This means the writers will have much to work with in season 2.
Minyeong told teen vogue what he wants for dae in season 2: "I want him to learn how to change his relationship with kitty from lover to friend. That's hard, but you can still keep the person if you can do it. That's not just about partners, though. It's about love again. So, I hope dae doesn't stop loving kitty. Kitty may date yuri in season 2 as she explores her sexuality? We want to see it.
Where To Watch Xo Kitty Season 2?
You can currently watch the first season of "Xo, kitty" on netflix. Once season 2 gets renewed, you will also be able to find it on netflix.
Is There A Trailer Available For Xo Kitty Season 2?
As of now, there is no trailer available for season 2 of "Xo, kitty." however, you can still enjoy the trailer for season 1 of the show below.
Similar Web Series Like Xo Kitty On Netflix
If you enjoyed "Xo, kitty" on netflix and are looking for similar web series, here are a few recommendations:
"To all the boys: always and forever" – this is a film in the "To all the boys" series, which also features kitty. It continues the story of lara jean and her relationships.
"The kissing booth" – this is a popular romantic comedy series on netflix that follows the story of a high school girl who finds herself in a complicated love triangle.
"Emily in paris" – this series revolves around a young american woman who moves to paris for work and navigates the challenges of a new city while experiencing romantic adventures.
"Sierra burgess is a loser" – this film follows a high school girl who enters into a romantic situation through mistaken identity, leading to unexpected relationships and personal growth.
"Never have I ever" – this coming-of-age comedy series follows the life of devi, a first-generation indian american teenager, as she navigates high school, relationships, and cultural expectations.
For More Details On When Other New web series And Tv Shows Will Be Available, Check Out The Posts Given Below:
To Learn More About Upcoming web series Releases, Follow Us On Twitter. We Regularly Post Content Related To This Topic, As Well As Other Interesting Topics.