In the realm of cinema, there's an inherent desire to be captivated by compelling narratives that keep us on the edge of our seats. Malayalam cinema, renowned for its unique storytelling and innovative filmmaking, has consistently delivered masterpieces that challenge conventional norms and leave audiences in awe.
One particular aspect that sets Malayalam movies apart is their ability to craft unpredictable endings that leave viewers dumbfounded and craving for more. From shocking twists to thought-provoking revelations, these movies have redefined the art of storytelling.
In this article, we delve into the world of Malayalam cinema to explore ten recent movies that have astounded audiences with their mind-blowing and unexpected conclusions. Prepare to be mesmerized as we unravel the mysteries and intricacies of these cinematic gems.
10 recent Malayalam movies with most unpredictable ending
1. Drishyam
Drishyam was one of the box office hit in Malayalam after long time. Drishyam was the highest grossing film in the history of Malayalam film industry. The movie directed by Jeethu Joseph narrated the story of Georgekutty and the unexpected incidents that occurs in his family. The climax of the movie, where the dead body was hidden by Georgekutty, was unexpected.
2. Munnariyippu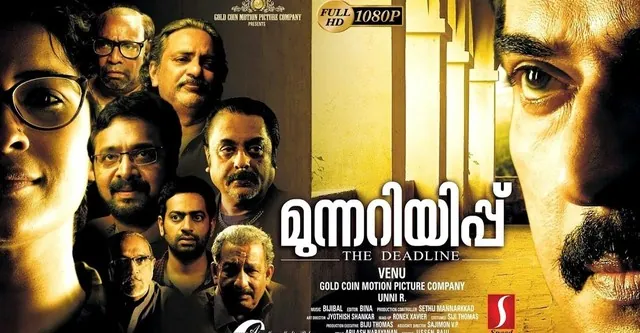 A must watch film from Mammootty which was released in 2015. Munnariyippu tells the story of a convicted (Raghavan) and a journalist (Anjali), who helps him to get release. The movie shows different human emotions in a subtle way and Director Venu succeeded to keep the mystery till the end of the story.
Basically, Raghavan (Mammootty) loves to live a free life but Anjali forces him to get the story of his crimes. At the end of the movie, Raghavan kills her, like he did for his previous crime and go back to Jail once again.
Check out some other articles that talks about Malayalam film industry:
3. Ayaalum Njaanum Thammil
Ayaalum Njaanum Thammil is one of the most inspiring tales from Bobby and Sanjay, which portrays the relationship between a veteran doctor and his junior fellow. Ravi Tharakan (Prithviraj) is accused of murdering a little girl during an operation without her parent's consent.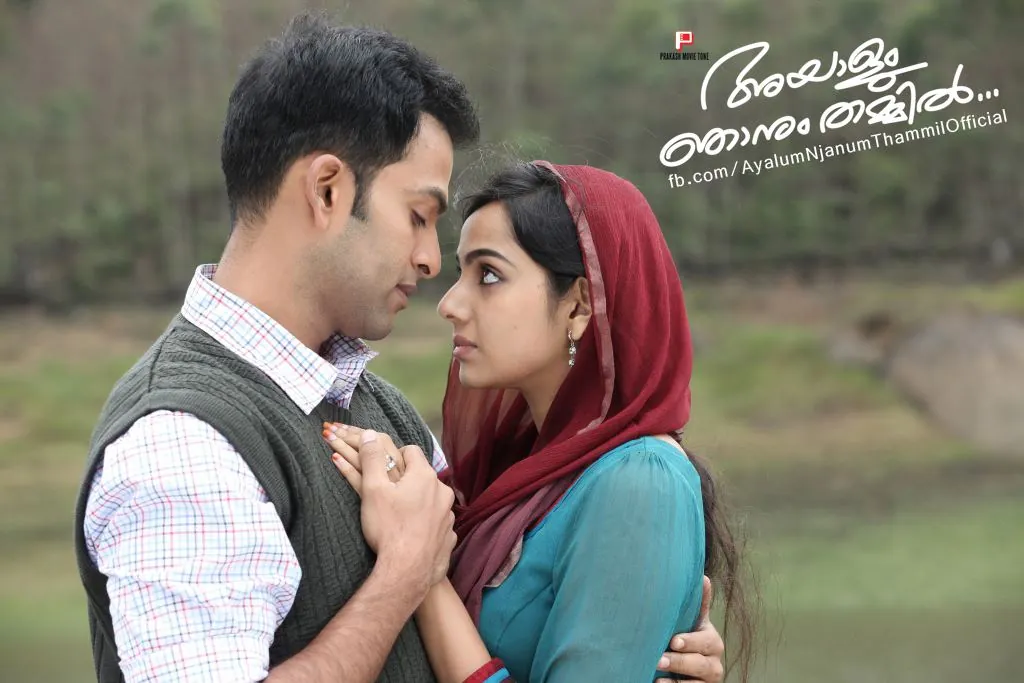 A flashback from his friend and fellow doctor tells how an irresponsible medicine student becomes one of the most reputed doctors in the city. At the end of the movie Ravi Tharakan got vindicated after the Girl's mother explained how she has given consent without her husband's knowledge.
4. Cocktail
Cocktail is a highly engaging Malayalam thriller film released in 2010 starring Anoop Menon, Jayasurya and Samvrutha in lead roles. It is the debut directional venture of film editor Arun Kumar Aravind. Cocktail keeps the audience engaged to the story at the very end. It tells the story of Venky's (Jayasurya) revenge against Ravi(Anoop Menon), who has an extra martial affair with Venky's wife Devi.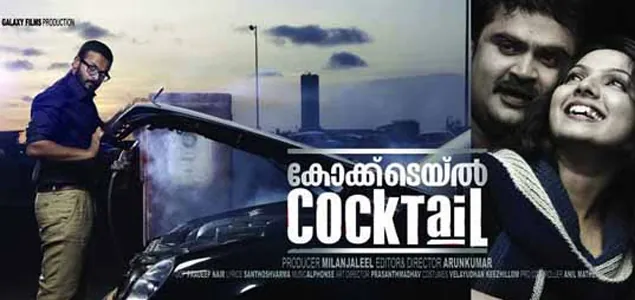 Venky kidnaps Ravi's daughter and ask the couple to do various bizzare activities for a day. At the end, it is revealed that the entire day's activity is planned by Venky and Parvathy(Samvrutha) to teach Ravi a lesson. On the climax scene Ravi and Parvathy see a paralyzed Devi and Venky taking care of her in a hospital.
5. Mumbai Police
A crime thriller drama from Roshan Andrrews and Bobby Sanjay Team, Mumbai Police depicts the story of ACP Antony Moses(Prithviraj), his friendship with Aaryan John Jacob (Jayasurya) and Aaryan's murder.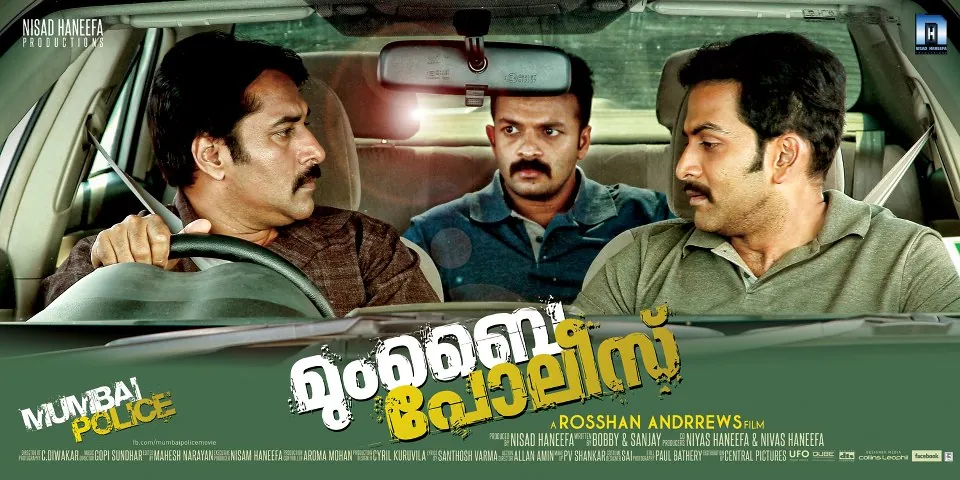 Antony loses his memory after an accident and senior Farhan(Rahman) reassigns his friend's murder case. As Antony regains his memory slowly, he understood the darkside of his character and his friend's integrity. At the end, he confesses that he himself is the murder of his friend and surrender to police.
6. Vellimoonga
Vellimoonga is a feel good entertainer directed by Jibu Jacob starring Biju Menon, Aju Varghese and Nikki Galrani in lead roles. Mamachan (Biju Menon) is a local politician and one of the few members of a small National political party.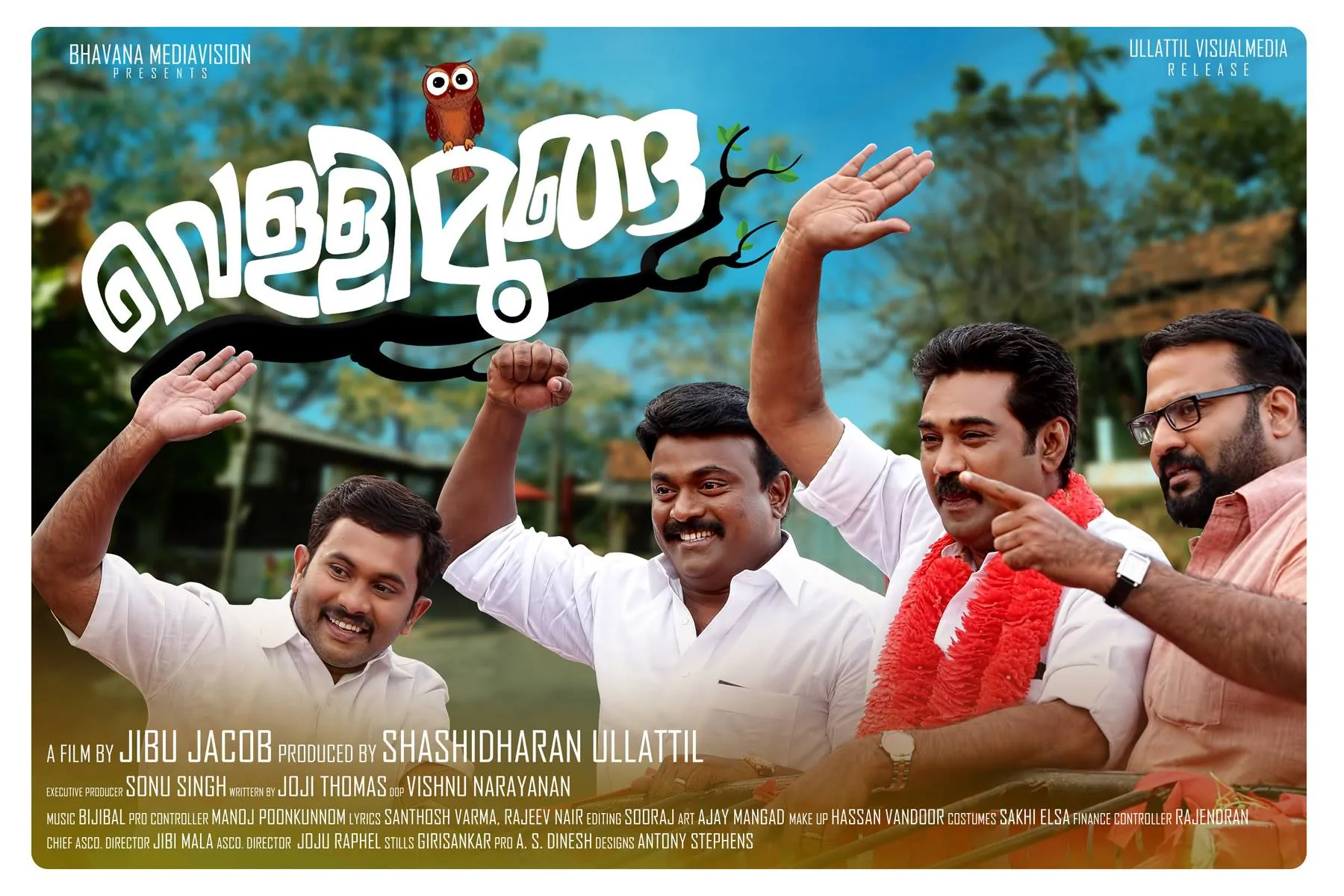 Vellimoonga tells the story Mamachan, his love and his ascendancy to a state minister by playing some dirty tricks. At the end of the story Mamachan becomes the state Minister with the help of his opponents and marry to his lady love with help of his friend Charley (Asif ali)
7. Annayum Rasoolum
A classical love story between a muslim taxi driver and Christian sales girl set against the backdrop of Kochi. Rasool (Fahad Faazil) fell in love with Anna(Andrea Jeremiah) at first sight and convince his love towards her after serveral attempts.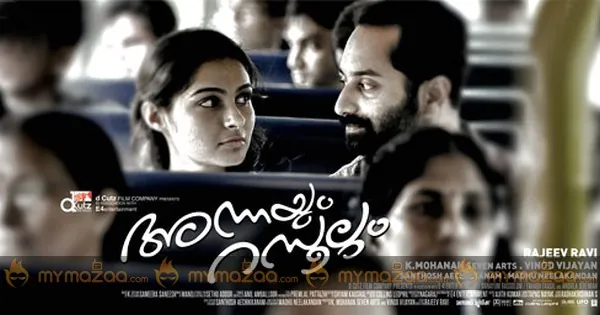 Being in two religion was a major concern for their marriage and Rasool was ready to change religion. The story takes an unexpected turn at the end as Anna commits to suicide Due to some misunderstanding and it was a shock for Rasool.
8. Konthayum Poonulum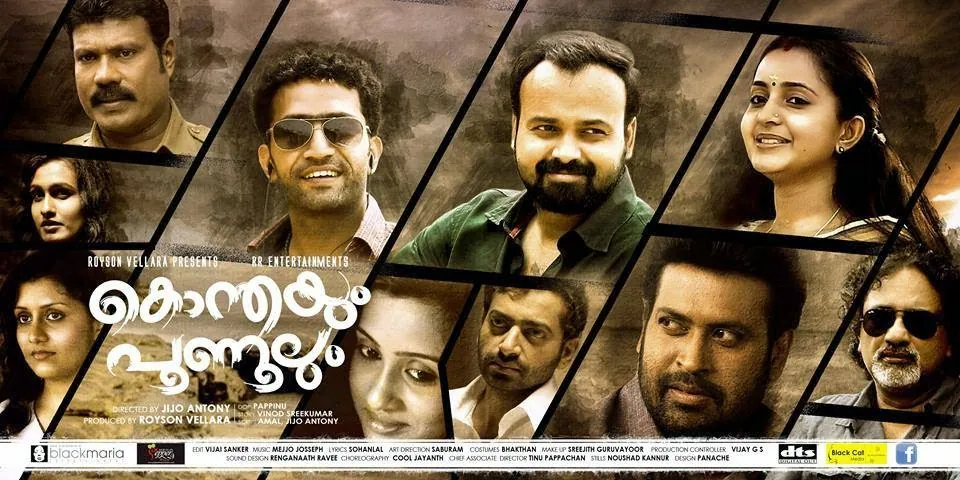 Eventhough the film failed miserably in the box office 'Konthayum Poonulum' has unexpected incidents in the story. At the climax it is revealed that the main character Krishnan (Kunchacko Boban) is a ghost
9. Sapthamashree thaskaraha
Sapthamasree thaskaraha tells the story of seven thieves who got united in a jail and prepare for a biggest robbery against their common enemy. At the end of the robbery Krishnanunni (Prithviraj), lead of the gang escapes with the entire money.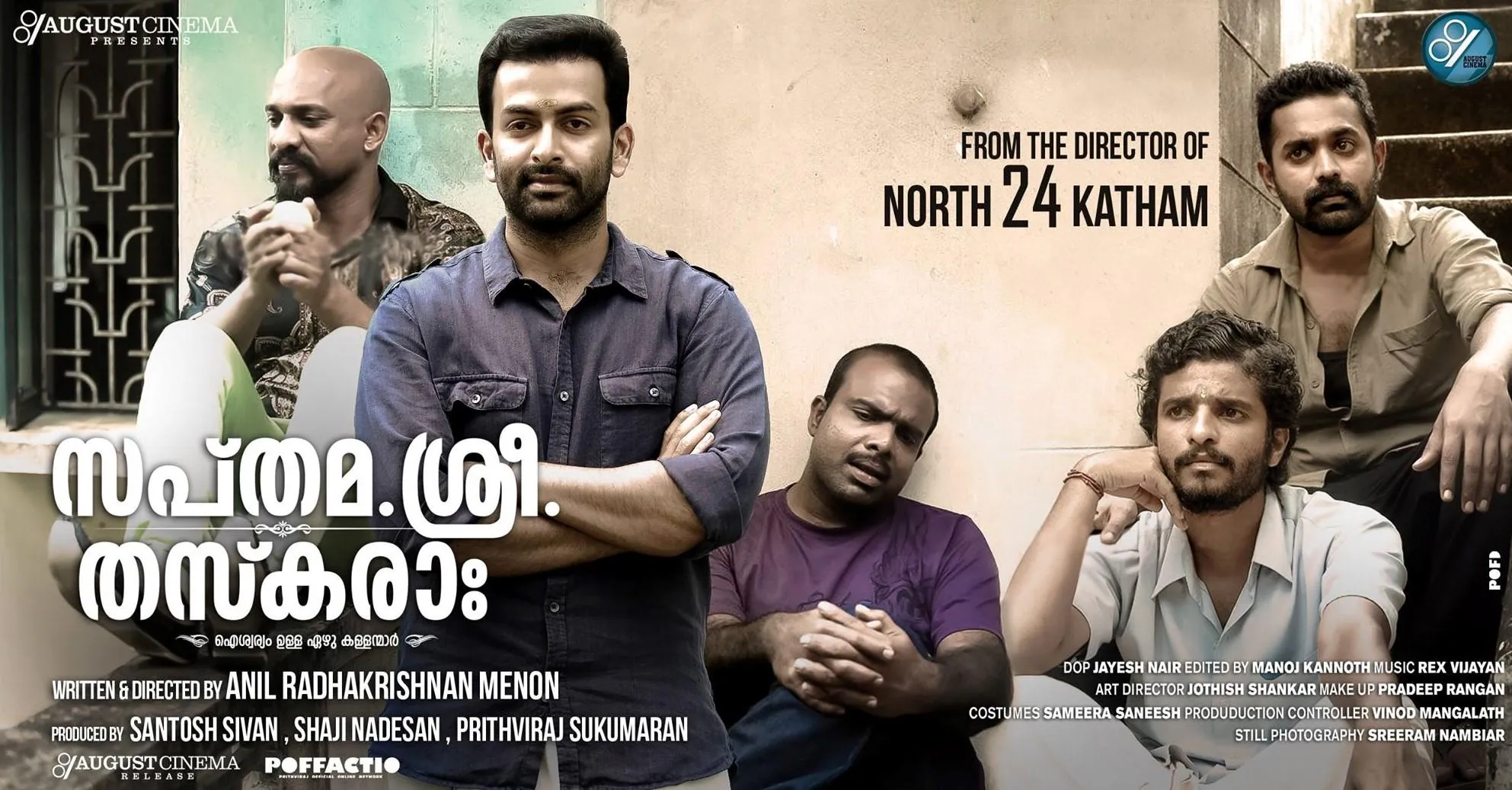 When the other six thieves searches for Krishnanunni they found another person with same name but they got their share at later point of time in solar panel boxes.
10. Law Point
Law point is a Malayalam thriller drama film directed by Lijin Jose and written by Devadas. Kuchacko Boban plays the role of a criminal advocate Sathya and Namita Pramod as maya in the film.
Sathya is hired by a person to compromise between maya and her father after she tried commit suicide. At the end of the movie Sathya solved the case but he got fooled by Maya and her friend. Check out: All time best Malayalam thriller movies.
Stay in the loop with the latest news and trends at Topmovierankings.com! Be entertained and informed with our up-to-date content.