As 'Premam' make waves in Box office, audience accepted the songs and the dialogues wholeheartedly.  Many dialogues in the films are already hit. Vimal sir's (Vinay Forrt) dialogue while taking class was awesome and his dialogues when they plan for wooing Malar Miss (Sai Pallavi) at canteen.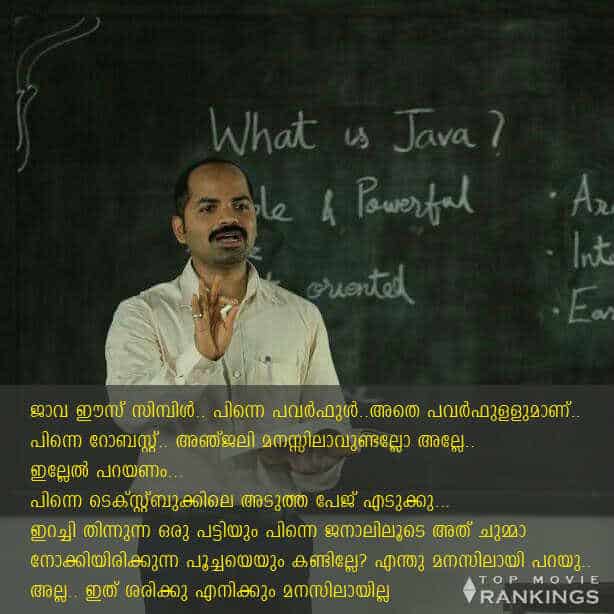 Another character who amuses the audience with his funny dialogues and gesture is Girirajan Kozhi (Sharafudheen). He has an extended role in the film. Definitely, his arabic dialogue in the first half of the movie makes audience laugh.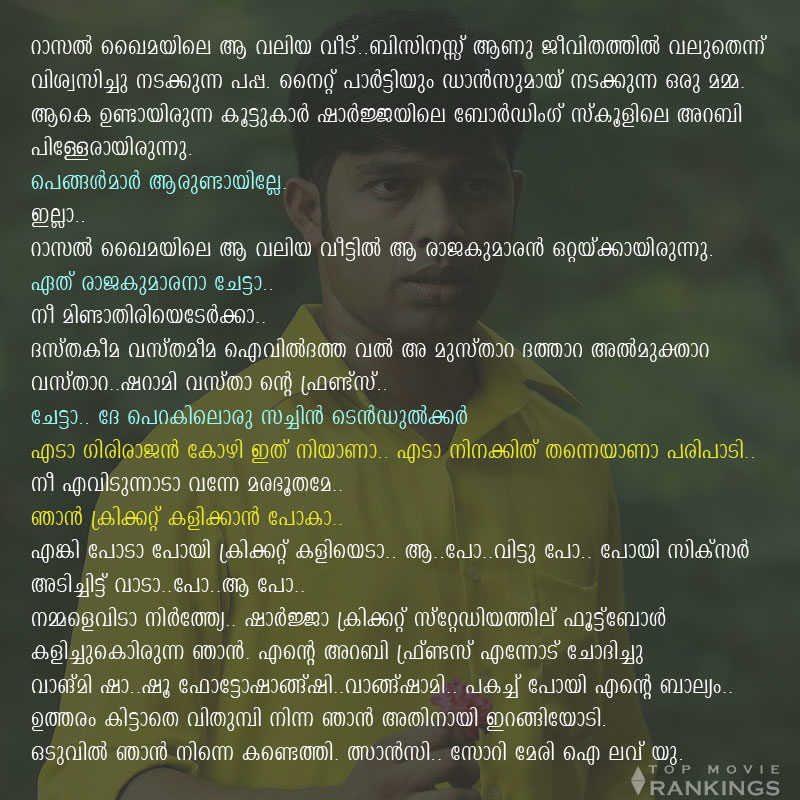 In the second part, he visits George's shop 'Cafe Agape' and shopping malls for wooing women. He travels on a horse all the time in that period of story.