Previously, Brahmastra Part 2 was scheduled for a Diwali 2025 release. However, Ayan Mukerji has now announced new release dates for Brahmastra Part Two: Dev and Brahmastra Part Three.
The mythology of India has inspired countless movies and shows, and there are still mysteries to be solved. The interesting thing about it is how it represents the history of modern philosophies and beliefs. On September 9, 2022, Brahmastra, a visually stunning full-length film, was released. While Ayan Mukherjee's first installment of his Astraverse trilogy effectively touched the audience, it got mixed reviews from critics because the storyline wasn't fully developed.
Ayan Mukherjee's Brahmastra is a high-budget action-adventure film that draws inspiration from Hindu mythology. The film has been a commercial success, grossing an impressive 401 crores to date. In fact, it is considered one of the costliest Indian movies ever made, with a budget that surpassed its box office collections. While the film's storyline received mixed reviews, the special effects, particularly the VFX and CGI, were undoubtedly impressive. Brahmastra effectively portrayed the concept of Astras, the divine weapons wielded by Indian deities.
After the release of the first movie, Brahmastra Part One: Shiva, the franchise left fans on a cliffhanger with an exciting revelation, hinting at a potential trilogy. As fans eagerly await the next installment, here's a rundown of everything that we know about Brahmastra Part Two: Dev and Part 3, one of the most highly anticipated sequels in Indian cinema.
Brahmastra Part 2 & Part 3 Release Date
Brahmastra Part 2 and Part 3 are among the most highly anticipated movies in the coming years. The success of the first installment, Brahmastra Part 1: Shiva, starring Ranbir Kapoor and Alia Bhatt, has raised expectations, and director Ayan Mukerji has promised to surpass those expectations with the sequels.
However, the filmmaker has announced that he needs more time to complete the films and has pushed back their release dates. Initially scheduled for release on Diwali 2025, Brahmastra Part 2 will now hit the screens in December 2026, followed by Brahmastra Part 3 in December 2027.
Brahmastra Part 2 Details
| | |
| --- | --- |
| Name of the Movie | Brahmastra part-2: Dev |
| Genre | fantasy action |
| Main language | Hindi |
| Release Date | Not Confirmed Yet |
| OTT Platform | Not Officially Announced Yet |
| OTT Platform Release Date | Not Officially Announced Yet |
| Star Cast | Deepika Padukone, Hrithik Roshan |
| Directed and written by | Ayan Mukerji |
| Run Time |  ____ |
| Category | Entertainment |
Brahmastra Part 2 and Part 3 are delayed!
Ayan Mukerji has announced that both movies will be produced simultaneously, as he explained in a lengthy statement.
"The Time has come – for some updates on the Brahmästra Trilogy, the Astraverse, and my Lifel After absorbing all the love and the feedback on Part One… I have been focused on creating the Vision for Part Two and Part Three. which I now know will be bigger and more ambitious than Part One! I have learnt that we need a little more time to perfect the script of Brahmästra Two and Three. And. I have decided that we are going to make the two films… Together!"
Ayan added, "Allowing them to also release closer together! I have a timeline in place to achieve this, which I am sharing with you all today!"
Ayan Mukerji also talked about another film he's excited about and will reveal soon. He said:
I also have another piece of news to share. The Universe has presented me with a very special opportunity recently – a very special movie – to step into and direct! What the movie is… More on that when the time is right 🙂 An opportunity chat challenges me and terribly excites me… one where I will learn, be inspired and where I will grow! So, I have decided to take it up!!"
Brahmastra Part 2 Cast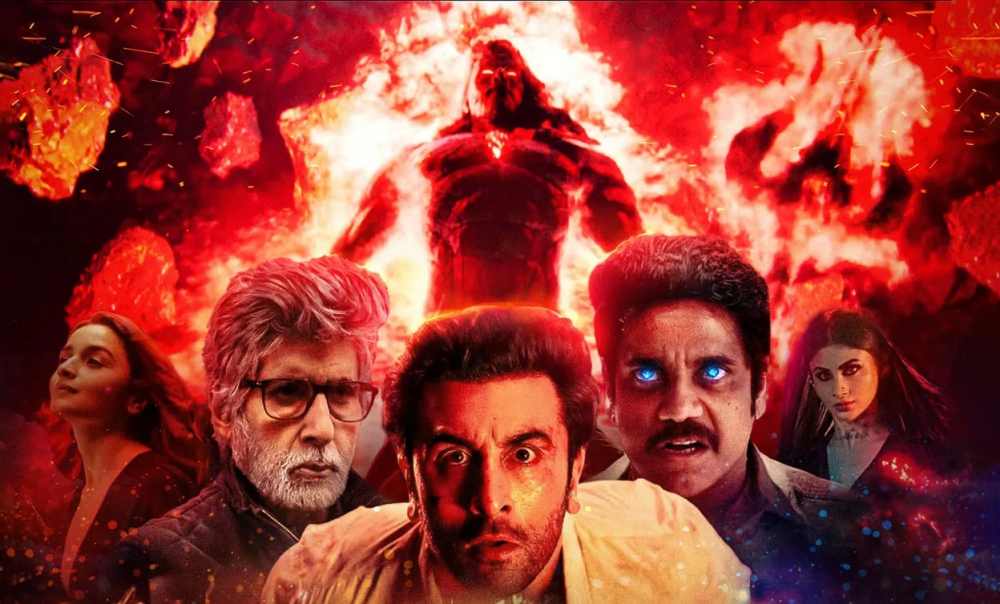 As per the latest updates, Ranbir Kapoor and Alia Bhatt are set to reprise their roles in the second part of Ayan's Brahmastra Universe. It is not yet confirmed whether the rest of the cast will return, but new faces are expected to appear.
The upcoming sequel is reportedly based on the story of Mahadev and Parvati, also known as Shiva and Isha. This has led to a lot of speculation and fan theories about the main characters in the movie, with Hrithik Roshan and Ranveer Singh being the most commonly mentioned names.
However, reports suggest that Hrithik Roshan has declined the offer due to his involvement in two other VFX-heavy projects, Krrish 4 and Ramayana. On the other hand, media reports suggest that Deepika Padukone will co-star with Ranveer Singh in the sequel, playing the character of Amrita, Shiva's mother, who wields Jalastra. Nonetheless, there is no official confirmation on this yet.
Brahmastra Part 2 Plotline
Brahmastra 2 is the next chapter in the story, helmed by director Ayan Mukerji. The movie revolves around the tale of Mahadev and Parvati, with Deepika Padukone reportedly set to play the role of Parvati. However, it has been revealed that the focus of the sequel will be on Dev's past and his love story with Amrita, portrayed by Deepika Padukone.
The present-day plot will see Shiva taking on his father to save humanity. The anticipation for the release of Brahmastra Part Two is high, thanks to its star-studded cast and intriguing storyline. Unfortunately, no official release date has been announced, leaving fans eagerly waiting and hoping for more updates.
Brahmastra Part 2 OTT Release Date
As we previously stated, director Ayan Mukerji, Brahmastra Part 2, is scheduled for a theatrical release in December 2026, with Brahmastra Part 3 set to follow in 2027. It is essential to keep in mind that these dates are for the theatrical release, and no information regarding the OTT release date for Brahmastra Part 2 has been disclosed yet.
Bharmastra 2 Ott Plateform
You Can Watch Bharmastra 2 On Disney+ Hoststar, After 43 0r 45 days theatre release date.
Brahmastra Part 2 Filming Location
The filming location for Brahmastra Part 2 has not been officially announced yet, but the movie is currently in production. Brahmastra Part 1 was shot in various locations both in and outside India, including Varanasi, where the lead actors took a trip in the first half of the film.
The Varanasi shoot showcased the beauty of the city's lanes and ghats, providing a visual delight to viewers. After Varanasi, the Brahmastra team moved to Manali in Himachal Pradesh, where several visually-stunning scenes were shot amidst snow-capped mountains and lush greenery.
The film's crew also extensively filmed in various stunning locations in Edinburgh, the capital of Scotland, which boasts of magnificent castles. Among all the European locations, Edinburgh holds a special place in Brahmastra's shooting history. It remains unclear if Brahmastra Part 2 will be filmed in the same locations as its predecessor or if new locations will be added to the mix.
Brahmastra Part 1 Rating & Reviews
The film has garnered mixed reactions from both critics and audiences alike. As per Rotten Tomatoes, the movie has received a 52% Tomatometer score based on 33 reviews, and the audience score is 69% based on over 100 verified ratings.
According to the critics, the movie is ambitious yet uneven, and while it offers definite pleasures for Bollywood fans, the constant spectacle may ultimately overwhelm many viewers. The Guardian refers to the movie as a star-studded special effects extravaganza with a peppy superhero franchise starter. Meanwhile, Polygon notes that the movie's vibrant color scheme, several splashy musical numbers, and long runtime make it noteworthy. IMDb gives the movie a rating of 5.5/10 based on over 100,000 ratings.
While the film's action and visual effects have received praise, the story's plausibility and dialogue have been criticized for lacking originality. While some viewers have criticized the movie's acting, music, and storyline, others have appreciated the VFX. Overall, Brahmastra Part One: Shiva offers a combination of spectacle and storytelling that may attract some Bollywood enthusiasts, but not necessarily all.
Continue Your Learning Journey With These Informative Articles: 
Brahmastra Part 2 Trailer is Coming Soon!
Looking for the latest and greatest in movie news and rankings? Look no further than TopMovieRankings.com! Our comprehensive articles and up-to-date rankings will inform you about all the latest blockbusters, indie darlings, and everything in between. Don't miss out on a single update – visit TopMovieRankings.com now and join the conversation!