The Kerala Story is a theatrical portrayal of the sorrowful and gut-wrenching tales of Kerala women who were radicalized and joined the terrorist ranks of ISIS (Islamic State of Iraq and Syria). It is noteworthy that many of the Kerala women who joined ISIS had converted to Islam from Hinduism or Christianity to join the terrorist group ISIS.
Story Behind Nimisha Sambath
The Kerala Story's Shalini Unnikrishnan is loosely based on the life of Nimisha alias Fathima Isa, one of the four women from Kerala who fled to Afghanistan between 2016 and 2018 to join the terrorist group ISIS and fight US forces in the ISIS-controlled Khorasan Province.
As sources note, Nimisha is one of the four women who fled to Afghanistan. Nimisha Sampath is her actual name. She was Hindu before converting to Islam. She adopted the name Fathima Isa as well.
Nimisha, a BDS student, vanished from her institution in Kasaragod in November 2015 with Rehman and 19 other people from Kerala before traveling to an ISIS-controlled region in Afghanistan. She departed the nation with her spouse Bexin Vincent, who adopted the name Isha after converting. Nimisha was pregnant when she left India.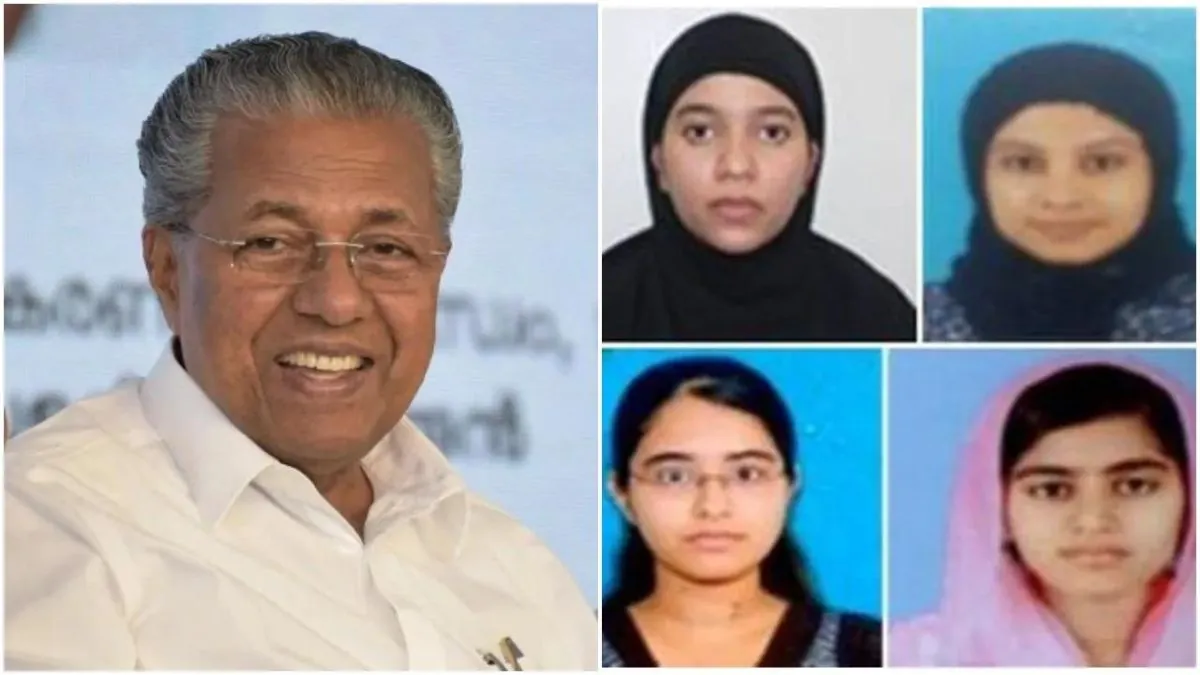 Abdul Rashid, an ISIS frontman in Kerala, radicalized Nimisha alias Fathima. She informed her family that she was going to Sri Lanka for religious studies before departing from India in May 2016.
But she traveled to Syria to join the Islamic State with her husband and others. After some time, they made their way from Syria to Afghanistan. NIA filed an FIR and served red-corner notices against 21 people in August 2016.
Nimisha and Ummu Kulusu (her baby) were among the women and 21 children who became Afghan authorities in October 2019 after the death of ISIS leader Abu Bakr al-Baghdadi. They were imprisoned after they turned themselves in after their husbands were murdered during the battle with the local forces.
Check out some other articles of The Kerala Story:
The fact that some Indians who had joined ISIS were being held in an Afghan prison then came to light. In 2019, Nimisha alias Fathima, her husband Bexin, and their kids were recognized in an Afghan photo, and Nimisha's family was able to identify them.As part of the verification, the NIA personnel gave images that allowed for their identification. Bexin's family also confirmed the identity.
A post on Kreately.in's twitter account shows Nimisha's interest to return back to India:
⛔ Nimisha Sampath became Fathima Esa to join ISIS

⛔ Nimisha, a former student of BDS in Kasaragod, is an 'ISIS Bride'#TheKerelaStory pic.twitter.com/2dBYlLC2ah

— Kreately.in (@KreatelyMedia) May 4, 2023
Where is Nimisha Sambath now?
Bindu K, the mother of Fathima, filed a plea in Kerala for the return of her daughter and 4-year-old granddaughter. Bindu said that her daughter had been subjected to "Love Jihad"—targeted conversion to Islam—through marriage.
Bindu also petitioned the Supreme Court to request that a federal agency looks into the religious mutations carried out by radical organizations. The Indian investigative agency questioned the four women living with children in Kabul.
The investigation agency discovered throughout the women's interviews with them that they strongly support Islamic terrorism. Four Kerala women who joined ISIS will not be permitted to return, the Indian government had previously stated.
It wasn't long until ISIS terrorist Nimisha Fathima's mother, Bindu Sampath, pleaded with the Indian government to return her daughter from Afghanistan. Notably, prisons were broken into, and some former detainees were released after the Taliban gained control of Afghanistan in August.
There is no status update on former prisoners of the former government of Afghanistan because the Taliban currently rule the nation, and most nations in the world do not publicly recognize it.
The Indian government organized special aircraft to evacuate Indian people who legally resided in Afghanistan and had legitimate documentation. According to reports, Nimisha Fathima and her daughter were among the hundreds of detainees the Taliban released. The Taliban leaders offered to send them and other Indians back to their country.
Yet the Indian government decided against sending them home. Thus we do not have a clear cut answer for this as there is no details of whether Fathima has been able to migrate back to India or released from Afghan jail.
Stay in the loop with the latest news and trends at Topmovierankings.com! Be entertained and informed with our up-to-date content.