Johnny Depp is the enigmatic and versatile actor who has mesmerized audiences with his unforgettable portrayals on the silver screen, is not only known for his captivating performances but also for his intriguing personal life. From blockbuster movies to headline-making relationships, his journey through Hollywood has been nothing short of captivating.
After his highly publicized divorce from actress Amber Heard, the spotlight has once again turned to his love life, leaving fans and media outlets alike eager to know: Who is Johnny Depp dating now?
In this exploration of his current romantic endeavors, we embark on a quest to uncover the latest updates and revelations about the heartthrob's love interest in the wake of his much-talked-about divorce. Join us as we delve into the mystery, intrigue, and romance surrounding the life of one of Hollywood's most beloved icons.
Who Is Johnny Depp Dating Now After Divorce From Amber Heard?
According to Parade.com, Johnny Depp is single or at least he's not in a public relationship. When it comes to celebrities, we often don't know about a relationship until it's fully formed and ready for the red carpet. After his divorce from Amber Heard, Johnny Depp was reportedly dating lawyer Joelle Rich from his UK legal team that represented him in his libel lawsuits against The Sun in the UK. However, later on, this couple did break up.
Who Is Johnny Depp Ex Girlfriend Joelle Rich?
According to her LinkedIn Profile, Joelle Rich went to North London Collegiate School and the University of Birmingham. She also went to BPP Law School in 2006 to take a course in legal practice and electives in media and culture, among other things, according to Fox Bangor. Rich was a lawyer at the global law firm DLA Piper before he joined Schillings. Since then, the British lawyer has become a partner at Schillings, a consulting firm that takes pride in being an expert on privacy and identities.
In 2020, Depp was represented in court by a group from Schillings – which included Rich – in his libel lawsuit against The Sun. Depp sued the newspaper for calling him a "wife beater." Rich was not on Depp's legal team for the Virginia defamation trial against Heard earlier this year, she did show up to support him, attending several proceedings inside the courtroom. Rich was also spotted hugging Depp's attorney, Camille Vasquez, inside the courtroom on May 16, and later was seen exiting the courthouse with Depp and his team on May 19.
Rich was at the civil trial between Depp and Heard, and he was seen kissing Depp's lawyer, Camille Vasquez. Us Weekly was the first to report the news. A source told the magazine, "There was no professional reason for her to be there." It was about me."
Rich is married, but she is allegedly getting a divorce from her husband, with whom she has two kids. A person said that she was still married when she met Depp and that at the beginning of their relationship, they met in hotels to avoid being seen together. The couple, however, is said to have broken up in November 2022.
Joelle Rich Also Represented A British Royal Family Member
Rich has been a powerhouse at work, even though her home life has been a mess. She won a silver "Future Leader Initiative of the Year" award at the Citywealth Future Leaders Awards in 2021.
Rich has worked with more well-known people than just Depp. In 2021, her company represented Duchess of Sussex, Meghan Markle, in a case against the Mail on Sunday's publishers..
Johnny Depp Dating History
Depp was married to make-up artist Lori Anne Allison from 1983 to 1985. In the late 1980s, he also got engaged to Sherilyn Fenn and Jennifer Grey. He started dating Winona Ryder, who was in the movie Edward Scissorhands with him, in 1990. At the time, she was 17, and he was 26, so she was a year younger than him. They broke up in 1993. He had a relationship with the English model Kate Moss From 1994 to 1998.
Vanessa Paradis is a French singer and actress Depp met while filming The Ninth Gate in France in 1998. His daughter, Lily-Rose Melody Depp, was born in 1999, and his son, Jack, was born in 2002. In June 2012, Depp and Paradis told the world that they were no longer together.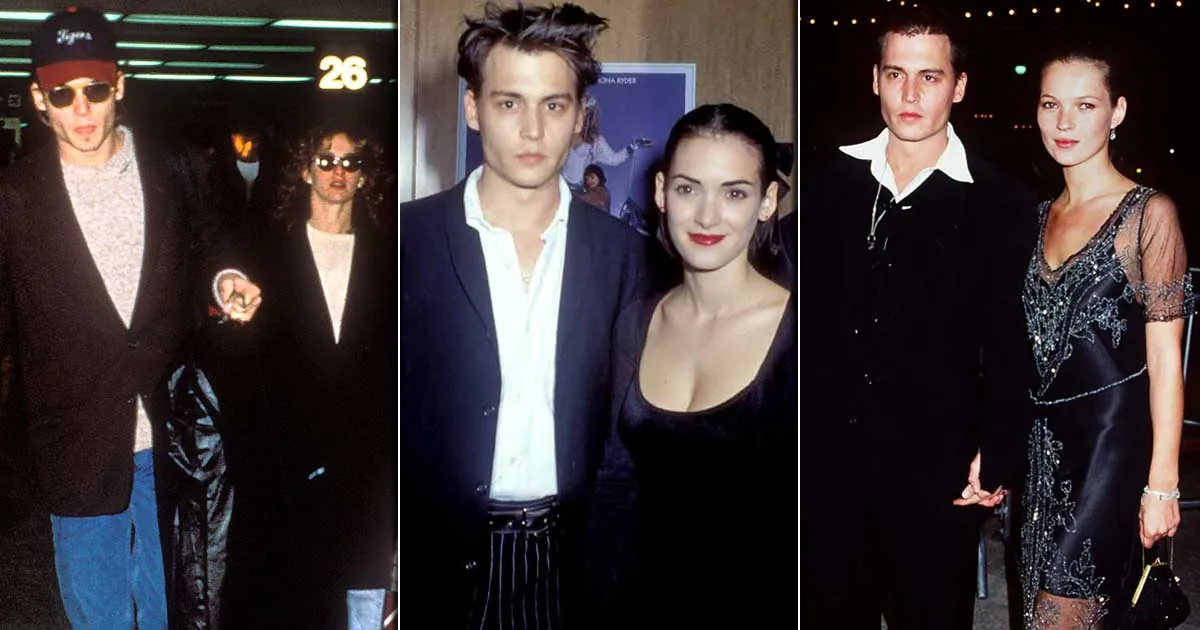 Johnny Depp Lawsuit Against Amber Heard
In 2009, Johnny Depp and Amber Heard met for the first time. In February 2015, they got married. In May 2016, while their split was still in the works, Heard said Depp had hurt her physically. Depp said that the claims were false. In a separate libel case in England in 2018, the judge ruled against Depp, saying that "the vast majority of the alleged assaults by Mr Depp have been proven to the civil standard."
In the Virginia hearing, Depp's claims were about an opinion piece by Heard that ran in The Washington Post in December 2018. Depp said that Heard's claims that she had spoken out against "se*ual violence" and that "two years ago, [she] became a public figure representing domestic abuse" had hurt his image and career. During the trial, Depp's defence team tried to disprove Heard's claims of abuse and show that she was the one who hurt Depp, not the other way around.
A panel said that Heard's claims about "domestic violence" and "sex*al violence" in her opinion piece were false and meant to hurt Depp's reputation. They also said Depp should get $5 million in punitive damages and $10 million in compensatory damages. After the trial ended in December 2022, the two sides agreed. Depp's lawyers said that Depp would get $1 million.
You Can Also Take A Look At Other Celebrity Dating Life, We Have Covered:
If you want to read out more articles relating to your favorite celebrities then you can join us on our Twitter account.