Rapper Quavo and actress Chloe Bailey have recently been working together on the new Peacock movie "Praise This," where Bailey plays a young singer leading an underdog team to victory, and Quavo portrays her love interest, Ty. Their on-screen chemistry has led to speculations and rumors about the duo dating in real life.
In an interview with Insider, Quavo opened up about his experience working with Chloe Bailey on the film, praising her talent and describing her as a "great soul." He also mentioned that she was "singing all the time" on set, making it feel like "hearing a beautiful album all day live."
Are They Dating?
Quavo is currently rumored to be dating his "Praise This" co-star, Chloe Bailey. Rumors of a romantic relationship between Quavo and Bailey began to circulate in September after they were spotted at the same Miami hotel, as reported by The Source. However, Chloe Bailey seemed to quash these rumors during an appearance on the premiere episode of Latto's Apple Music show, "777 Radio."
When asked about her alleged relationship with Quavo, Bailey responded by saying that they were merely co-stars in a movie and described him as "a really nice guy." She also added that she had no idea where the rumors originated.
Both stars have addressed the rumors, maintaining that they are just friends and co-stars. However, fans continue to speculate about the nature of their relationship, as their on-screen chemistry in the film is undeniable.
As fans eagerly await the premiere of "Praise This" on Peacock, they can't help but wonder if Quavo and Chloe Bailey's on-screen romance will eventually spill over into their real lives. For now, however, the two stars seem focused on their blossoming careers in both music and film.
Keen on exploring more dating articles? Visit here:
Are Kylie Jenner & Timothee Chalamet Dating?
Are Jung Hae In and Jisoo dating?
Chelsea Meissner Pregnant! Who Is She Dating In 2023?
Quavo's Past Relationships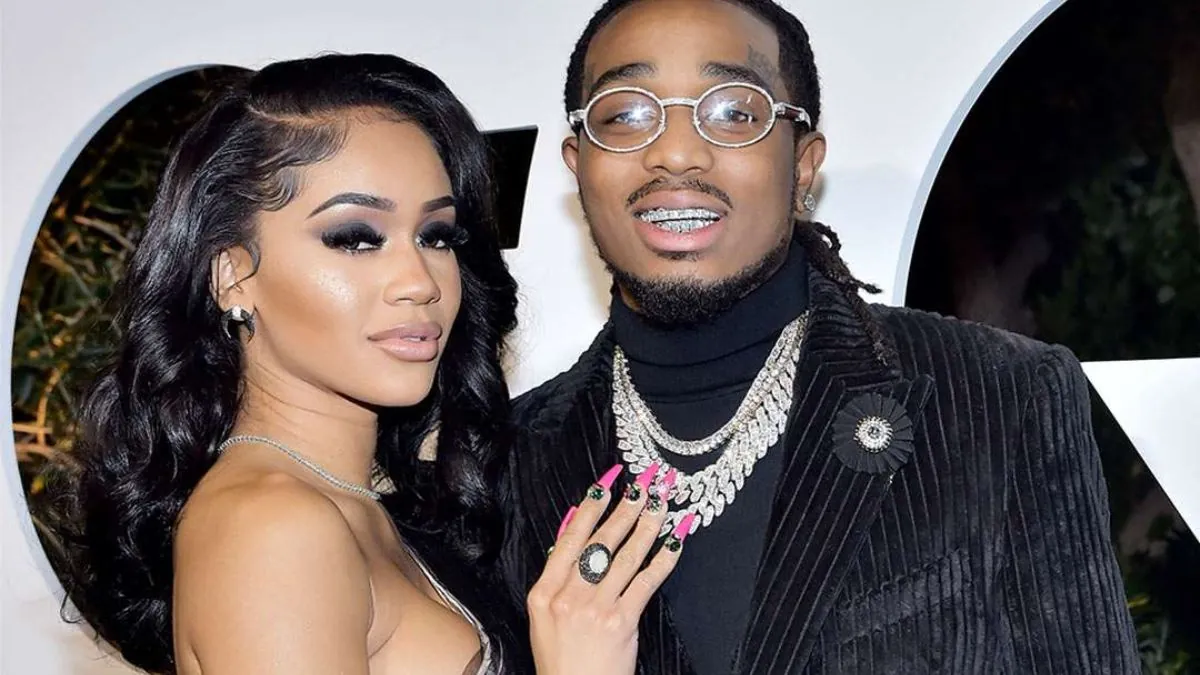 Quavo's journey through love has been a topic of interest for fans and media alike. Early in his career, he was linked to model and actress Karrueche Tran, followed by a rumored fling with entrepreneur Bernice Burgos.
His high-profile relationship with rapper Saweetie captured the public's attention, as the couple flaunted their love on social media and through music collaborations. However, their romance ended in a public breakup in 2021.
Currently, fans are speculating about Quavo's relationship with his "Praise This" co-star Chloe Bailey, although both stars maintain they are just friends. Quavo's fascinating love life continues to intrigue audiences as he focuses on his thriving career in entertainment.
I hope you like the article. To keep getting freshest entertainment scoops, follow us on Facebook.