Quavo is an American rapper, singer, songwriter, and record producer. this talented artist has made a significant impact on the music industry. Quavo's artistry has propelled him to the forefront of hip-hop as the co-founder and leader of the acclaimed trio Migos. Furthermore, he also holds a stake in the FCF Glacier Boyz as a minority owner.
Aside from his work with Migos, Quavo has been a part of several songs that made it to the top 10 in the US. These include Post Malone's "Congratulations," which was later certified Diamond by the RIAA, and DJ Khaled's "No Brainer" and "I'm the One," the latter of which topped the Billboard Hot 100.
However, beyond his artistic achievements, fans and media have always been curious about Quavo's personal life, particularly his romantic relationships. Let's delve into the intriguing world of Quavo's dating history, exploring both his current and past relationships. From high-profile romances to rumored love interests, this captivating journey will shed light on the rapper's love life and offer insights into the man behind the music.
Who Is Quavo Dating?
Quavo is currently Single, but he is rumored to be dating his "Praise This" co-star, Chloe Bailey. Rumors of a romantic relationship between Quavo and Bailey began circulating in September after they were spotted at the same Miami hotel. However, Chloe Bailey seemed to quash these rumors during an appearance on the premiere episode of Latto's Apple Music show, "777 Radio."
When asked about her alleged relationship with Quavo, Bailey responded by saying that they were merely co-stars in a movie and described him as "a really nice guy." She also added that she had no idea where the rumors originated.
Both stars have addressed the rumors, maintaining that they are just friends and co-stars. However, fans continue to speculate about the nature of their relationship, as their on-screen chemistry in the film is undeniable.
As fans eagerly await the premiere of "Praise This" on Peacock, they can't help but wonder if Quavo and Chloe Bailey's on-screen romance will eventually spill over into their real lives. For now, however, the two stars seem focused on their blossoming careers in both music and film.
In an interview with Insider, Quavo opened up about his experience working with Chloe Bailey on the film, praising her talent and describing her as a "great soul." He also mentioned that she was "singing all the time" on set, making it feel like "hearing a beautiful album all day live."
You Can Also Take A Look At Other Celebrity Relationship We Have Covered:
Quavo Past Relationships
Nykkia Harris
Quavo began dating model Nykkia Harris in 2012, and after two years of being together, they got engaged in June 2014. However, their relationship reportedly came to an end in September 2014, signaling a split between the two.
---
Bernice Burgos
Early in 2018, there were rumors that Quavo was dating Instagram model and owner of sleepwear brand Bold beautiful Bernice Burgos. During All-Star Weekend, the couple hung out together in Los Angeles. Bernice was also spotted at a Migos' Culture II album release party.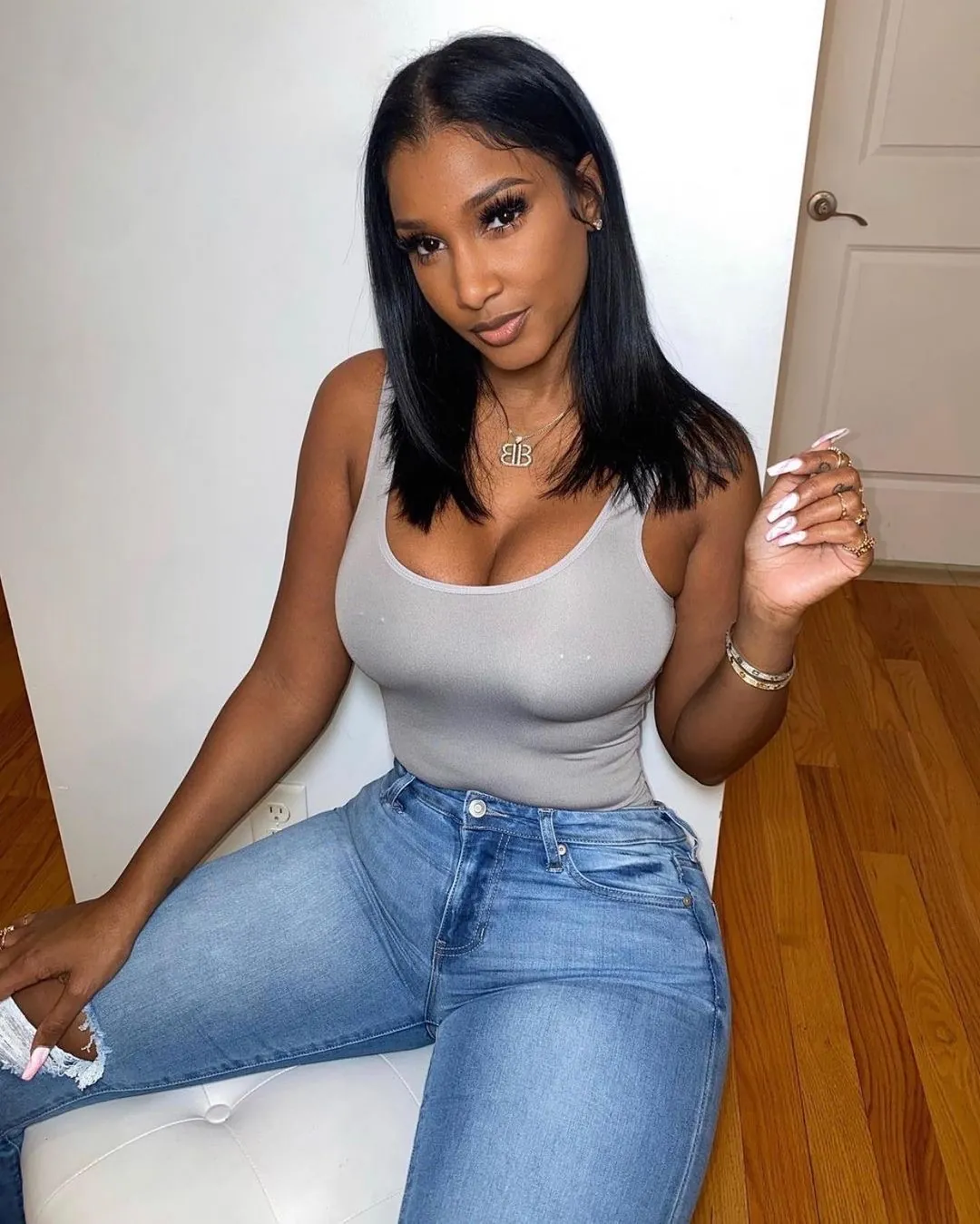 ---
Iggy Azalea
Quavo was linked to female rapper Iggy Azalea, thanks to a music video collaboration.
In late 2017, there were reports of Quavo and Iggy being seen having dinner together at a fancy restaurant. Additionally, Iggy was spotted attending a Migos concert around the same time, adding fuel to the rumors.
Several months later, Quavo featured on Iggy's 2018 song 'Savior', further intensifying speculation about their romance. However, neither of them has officially confirmed or denied the rumors. It is believed that they dated for approximately one year before their relationship came to an end.
---
Saweetie
Quavo dated fellow rapper Saweetie for three years until their shock split in March 2021.
The first time people thought they were dating was when the Bay Area beauty played Quavo's love interest in the music video for his song "Workin' Me." In September 2018, they were seen in public together for the first time.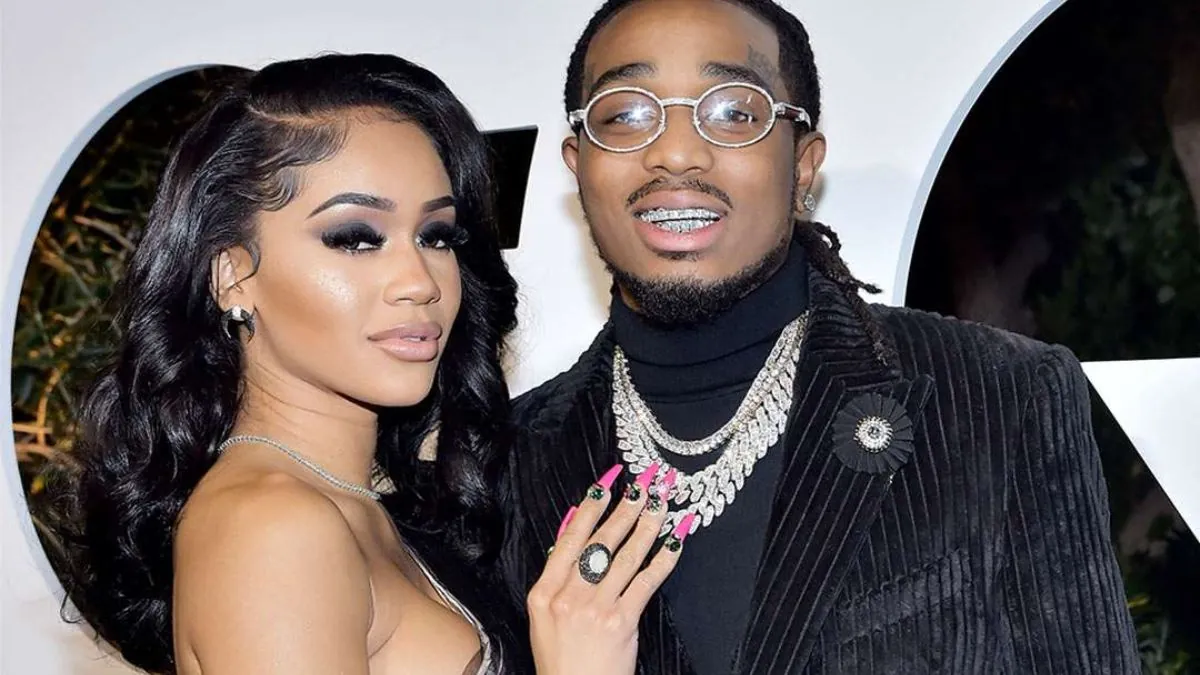 ---
Karrueche Tran
Quavo allegedly dated actress and former stylist Karrueche Tran in 2017.
During the spring of that year, the two were often seen together in public, but neither of them would admit that they were dating. Karrueche denied they were dating on the "Allegedly with Theo Von and Matthew Cole Weiss" show in October 2017.
Quavo and Karrueche Tran were seen on vacation together in Saint Martin at the start of the new year. This led to rumors that they were dating again in January 2022. They were seen having dinner together in March at The Nice Guy, an Italian restaurant in West Hollywood. This led to new dating claims.
Karrueche shut down the dating reports that she and Quavo are back together. Fans had started to think that the two were back together after they were seen together after Quavo broke up with Saweetie.
I hope you like the article. To keep getting freshest entertainment scoops, follow us on Facebook.