Hot Indian Web Series List from 18+ Web Series from ULLU, Nueflix, Fliz Movies, And More – You know you love indulging in some steamy web series when you have some alone time. The big streaming giants aren't the only players anymore – there are several desi OTT platforms now creating original content that is hot, spicy and sure to get your juices flowing.
If you're in the mood for some intimate scenes, sensual storylines and chemistry that sizzles through the screen, check out these top web series from Mxplayer, Netflix, Amazon Prime, Voot, Jiocinema, ULLU, Voovi, Prime Shots, Nueflix and more. From forbidden affairs to bold takes on relationships, these homegrown platforms are producing content that is raw, real and really hot. Get ready to turn up the AC, you're going to need it!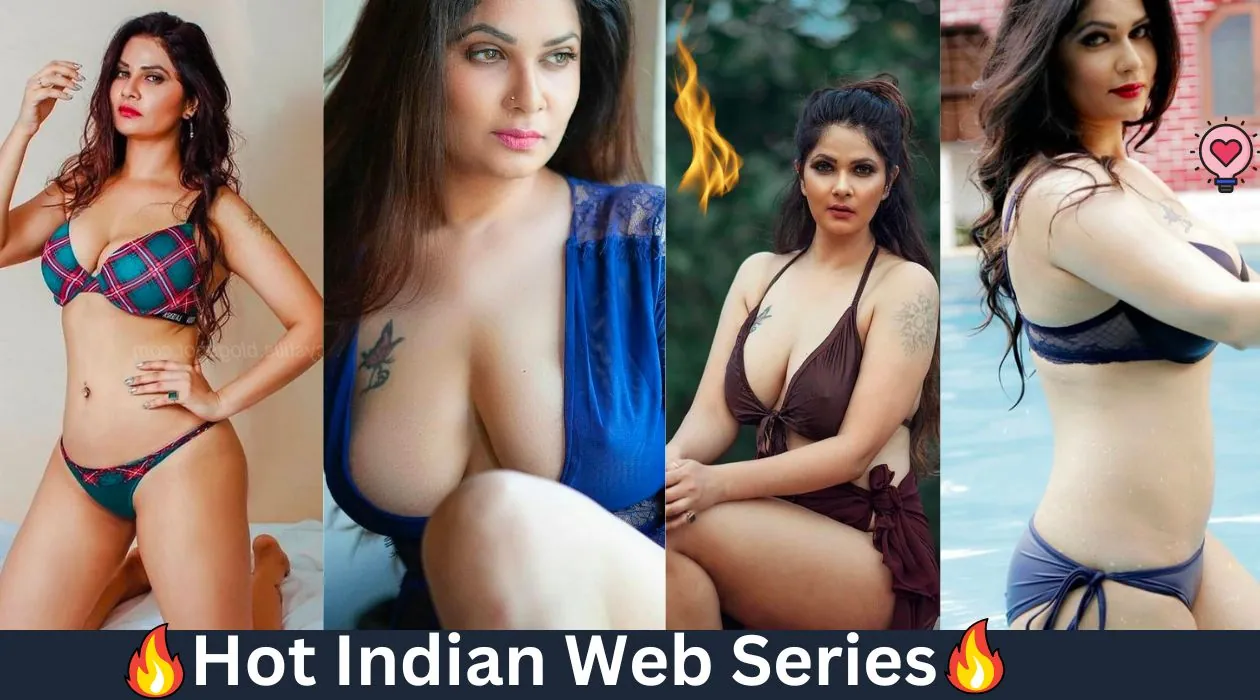 Some of the Top Hottest Web Series Available Online Right Now:
This post will discuss some of India's most popular hot web series that should be on your watchlist and will undoubtedly raise the fever.
| Web Series | Description | Where to Watch |
| --- | --- | --- |
| Gandii Baat (2018) | A popular hot web series set in rural India, showcasing sensual and scandalous stories. | Zee5/Alt Balaji |
| Bombay Begums | Follows the lives of five women in Mumbai, exploring their struggles and journeys of self-discovery. | Netflix |
| X.X.X: Uncensored (2018) | Anthology turned web series, each episode deals with different elements of relationships. | Alt Balaji |
| Lovely Massage Parlour (2021) | Revolves around a middle-class girl working in a massage parlour to save her house. | Ullu |
| Wanna Have A Good Time (2019) | A man invites a prostitute who looks similar to his wife, leading to unexpected events. | Ullu/YouTube |
| Virgin Bhaskar (2019) | Follows the story of Bhaskar, a po*n novelist who falls in love and wants to lose his virginity. | ZEE5, ALTBalaji |
| Mona Home Delivery (2019) | Depicts the struggles of an extremely poor girl who works as a call girl. | Ullu |
| Rasbhari (2019) | Explores the life of a teacher, Rasbhari, who becomes the fantasy of her students. | Amazon Prime Video |
| Fuh Se Fantasy (2019) | Explores various sexual fantasies through different stories and characters. | Voot, Jio Cinema |
| Charamsukh (2019) | An anthology series focused on hot erotica. | Ullu |
| Mastram (2020) | Based on the film of the same name, it follows the success of an author named Raja Ram with his erotica. | MX Player |
Related:
Gandii Baat (2018-Present):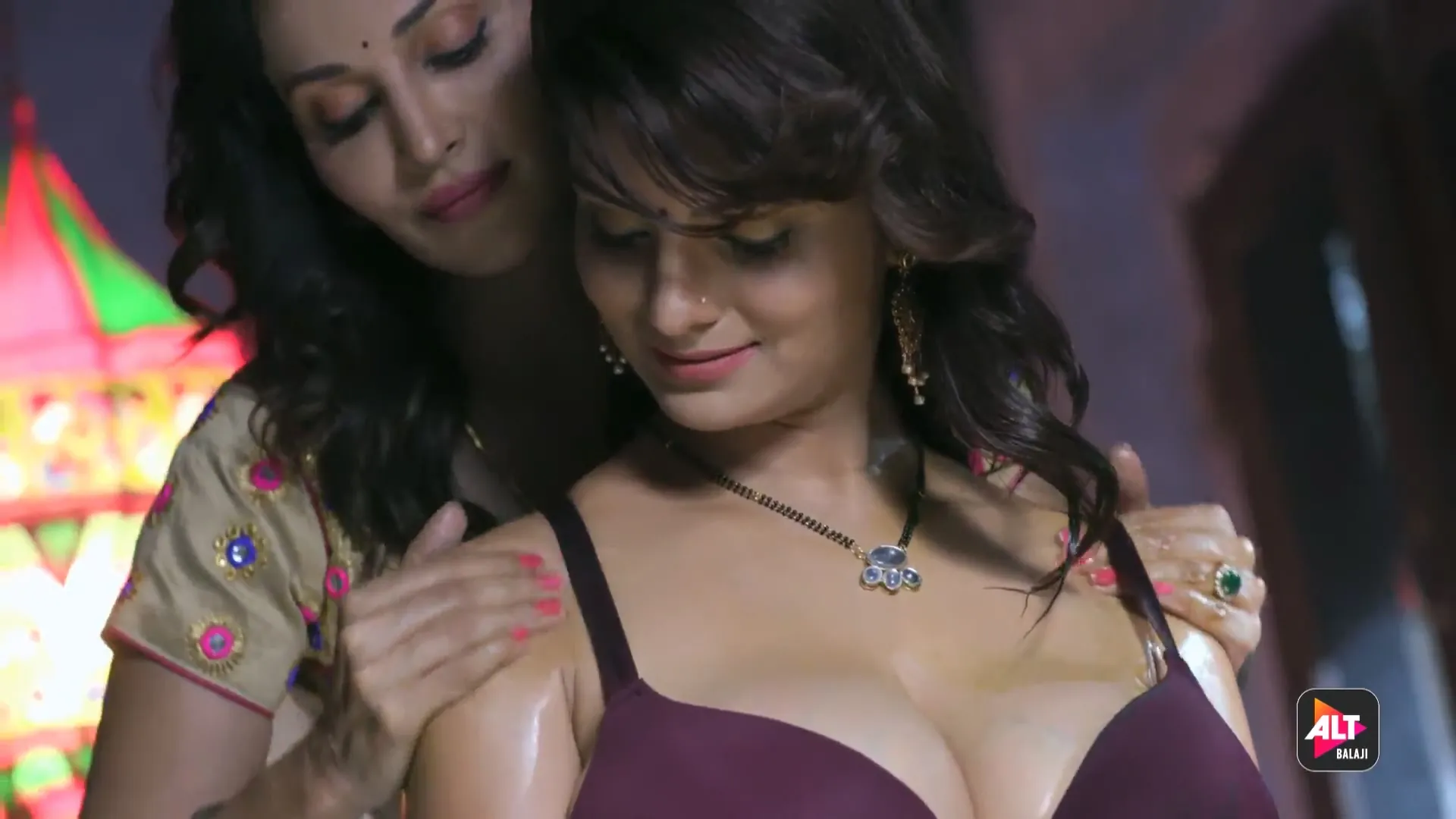 This sexy web series has seven seasons and is one of India's most popular hot web series. It is set in rural India and showcases the sensual and scandalous stories of rural life. The series explores sexual fetishes, bisexuality, threesome relationships, and more.
Where to Watch: Jio Cinema/Alt Balaji
Genre: Drama, Crime, Thriller
Season(s): 6
Episodes: 24
Directed by: Sachin Mohite
Written by: Chital Rajesh Tripathi, Ranveer Pratap Singh
Produced by: Mitesh Hansa Jethva, Arvind Adiga
Cast: Mridula Mahajan, Shravani Goswami, Kunwar Vikram Soni.
Bombay Begums: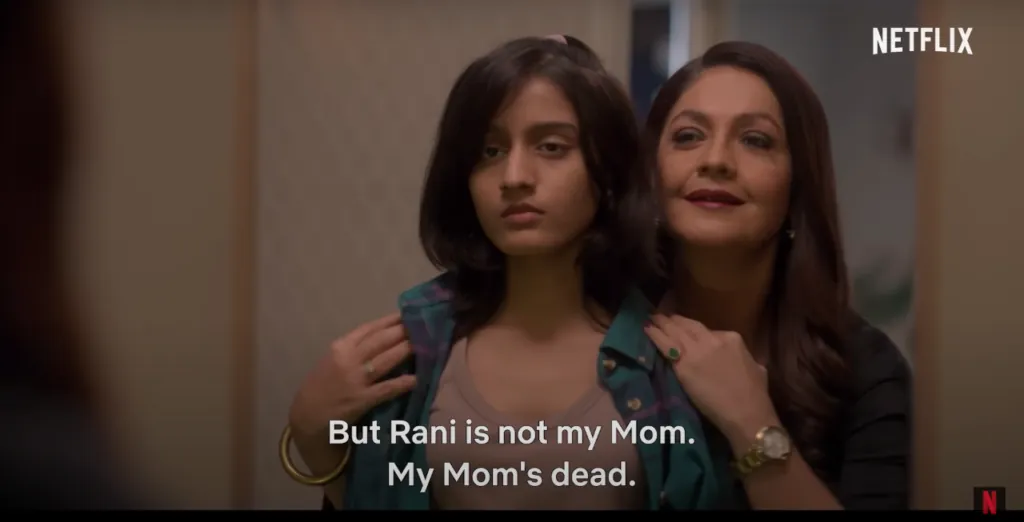 Bombay Begums follows the lives of five women in Mumbai, highlighting their struggles within a male-dominated society. It delves into themes of sexual exploration, love, pain, and self-discovery. The series features Pooja Bhatt, Amruta Subhash, Shahana Goswami, Plabita Borthakur, and Aadhya Anand in lead roles.
Where to Watch: Netflix
X.X.X: Uncensored (2018):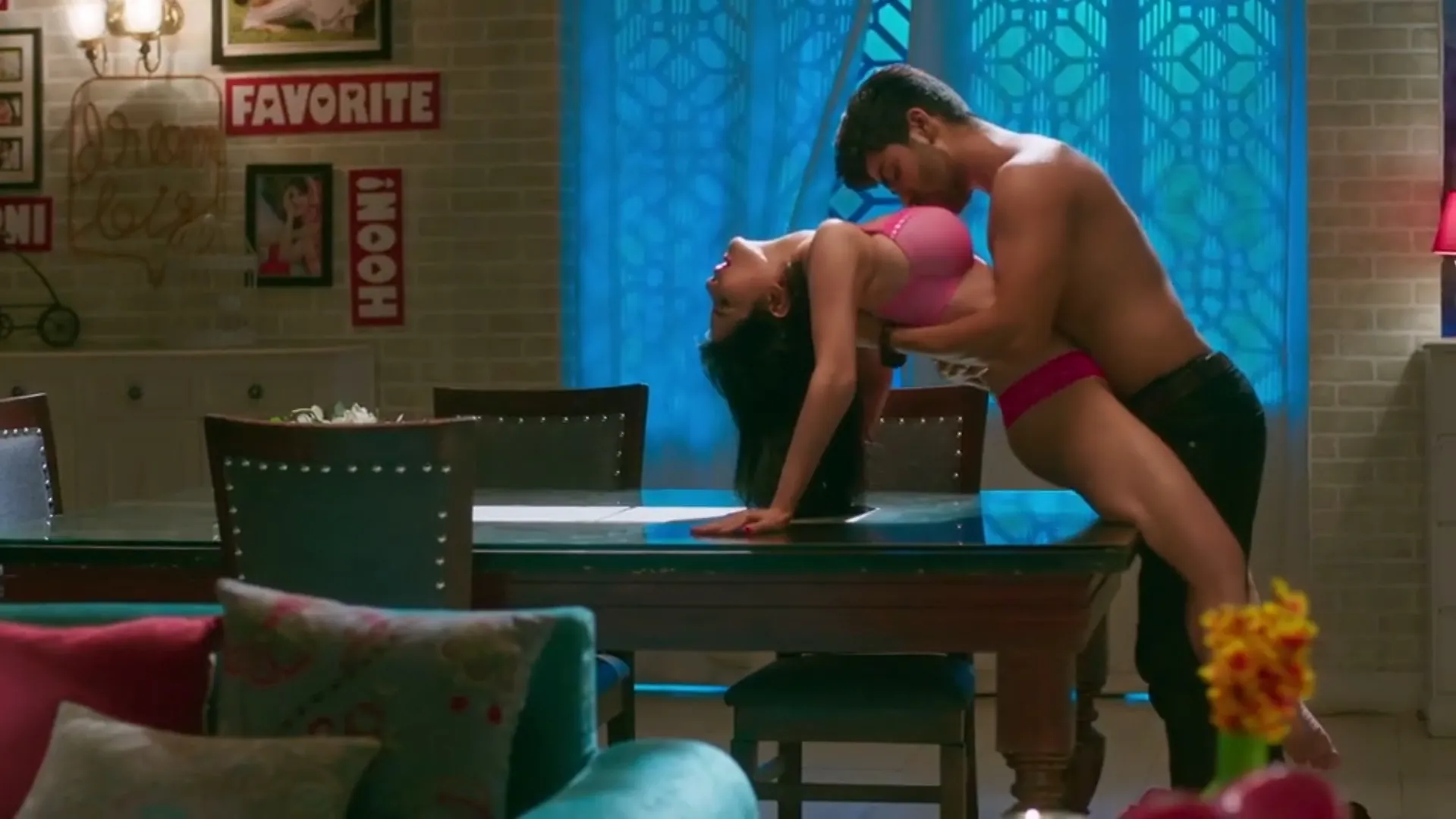 X.X.X: Uncensored is an ALTBalaji Hot web series that was initially planned as an anthology but was later remade into a full-fledged series. Each episode explores different aspects of relationships. The series features Rithvik Dhanjani, Kyra Dutt, Aparnaa Bajpai, Pryanca Talukdar, Aparna Sharma, Shantanu Maheshwari, and Ankit Gera.
Where to Watch: Jio Cinema
Lovely Massage Parlour (2021):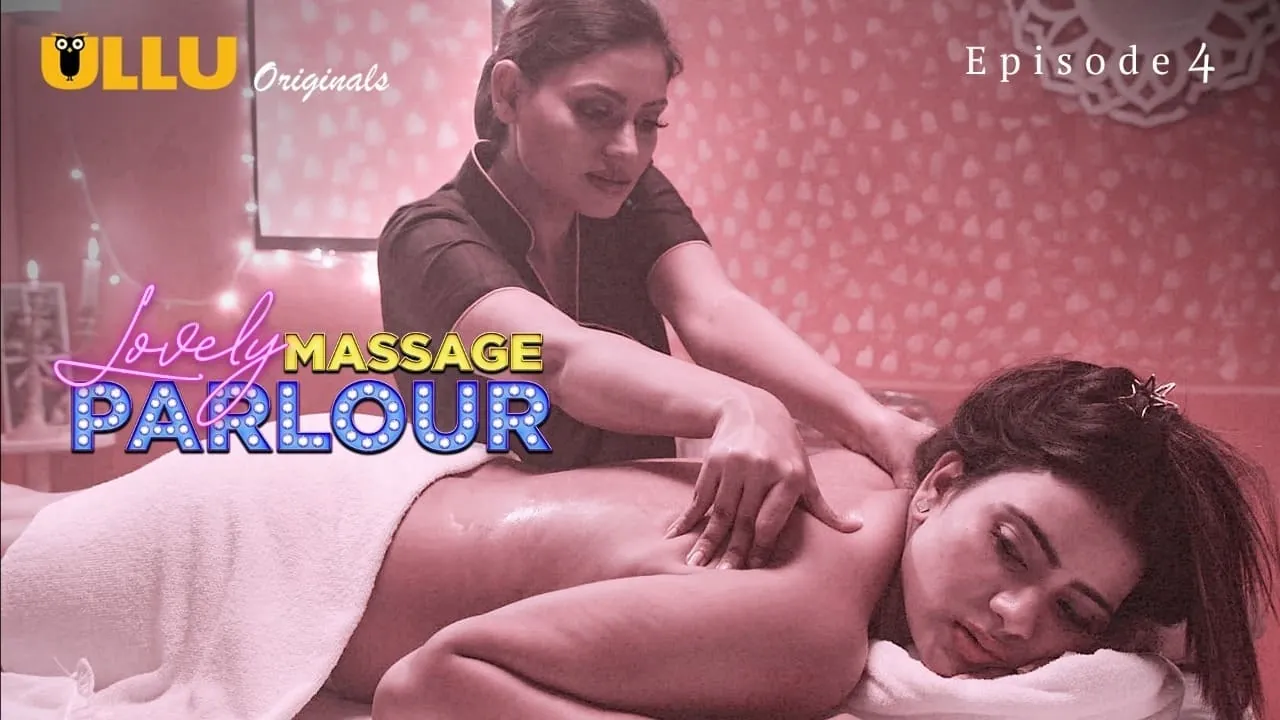 Lovely Massage Parlour is an adult web series that revolves around a middle-class girl trying to save her house from the bank. She is advised by a friend to work in a massage parlour, leading to bold and provocative content.
Where to Watch: Ullu
Wanna Have A Good Time (2019):
Wanna Have a Good Time is an adult web series filled with erotic scenes. It tells the story of a man who invites a prostitute to his home while his wife is away, only to discover that she resembles his wife.
Where to Watch: Ullu/YouTube
Virgin Bhaskar (2019):
Virgin Bhaskar is a hot web series that revolves around Bhaskar, a porn novelist who is still a virgin. He falls in love with a woman and wants to lose his virginity to her. The series stars Dherendra Tiwari, Anant V Joshi, and Rutpanna Aishwarya.
Where to Watch: ZEE5, ALTBalaji
Mona Home Delivery (2019):
Mona Home Delivery revolves around the story of Mona, an extremely poor girl who works as a call girl to support herself. She creates a social media page titled "Mona Home Delivery" to attract more customers. The series portrays the struggles of prostitutes in their daily lives.
Where to Watch: Ullu
Rasbhari (2019):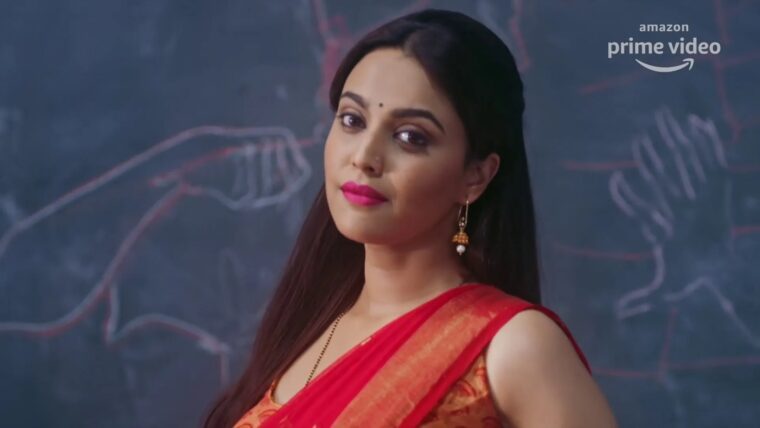 Rasbhari stars Swara Bhaskar as the lead character and explores themes of sexual liberation. It follows the life of a teacher named Rasbhari, also known as Shanu Madam, who becomes the object of desire for the entire school, including her students. The series offers a mix of hotness and humor.
Where to Watch: Amazon Prime Video
Fuh Se Fantasy (2019):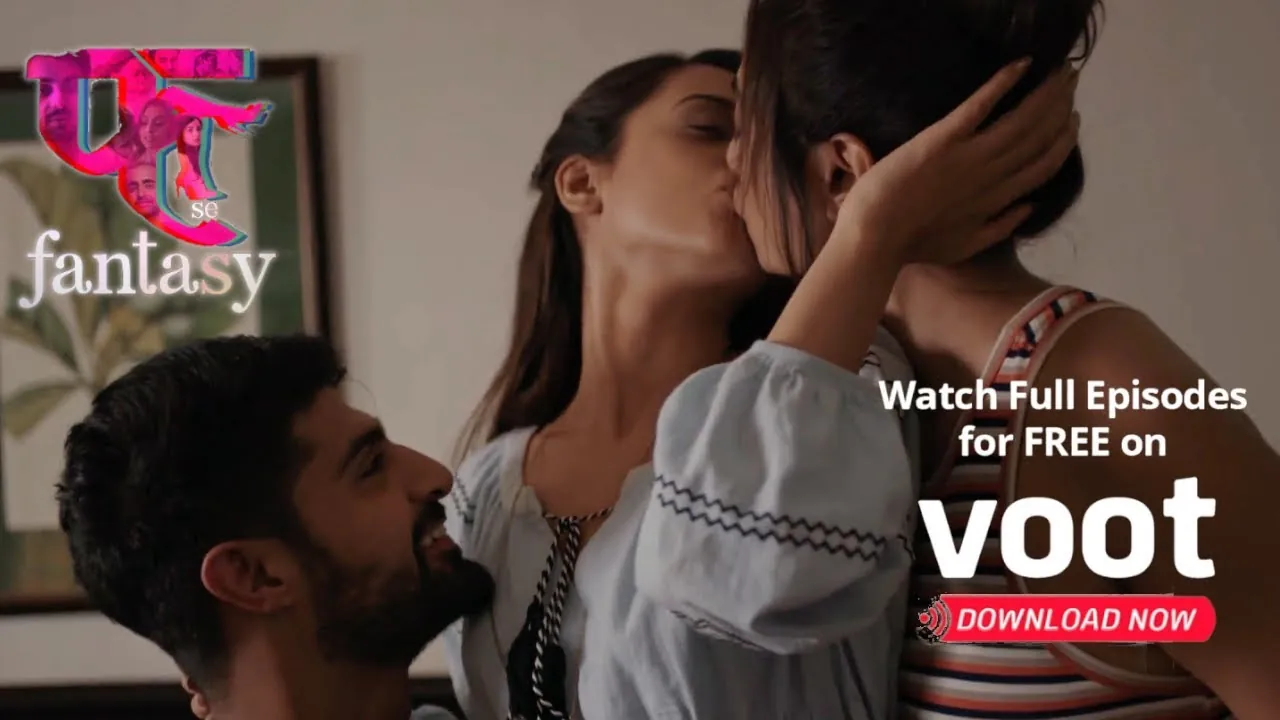 Fuh Se Fantasy is a series that delves into various sexual fantasies. It features popular actors like Anupriya Goenka, Karan Wahi, Naveen Kasturia, Plabita Borthakur, and more. The show consists of 9 episodes, each exploring different sexual fetishes not commonly discussed in public.
Where to Watch: Voot, Jio Cinema
Charamsukh (2019):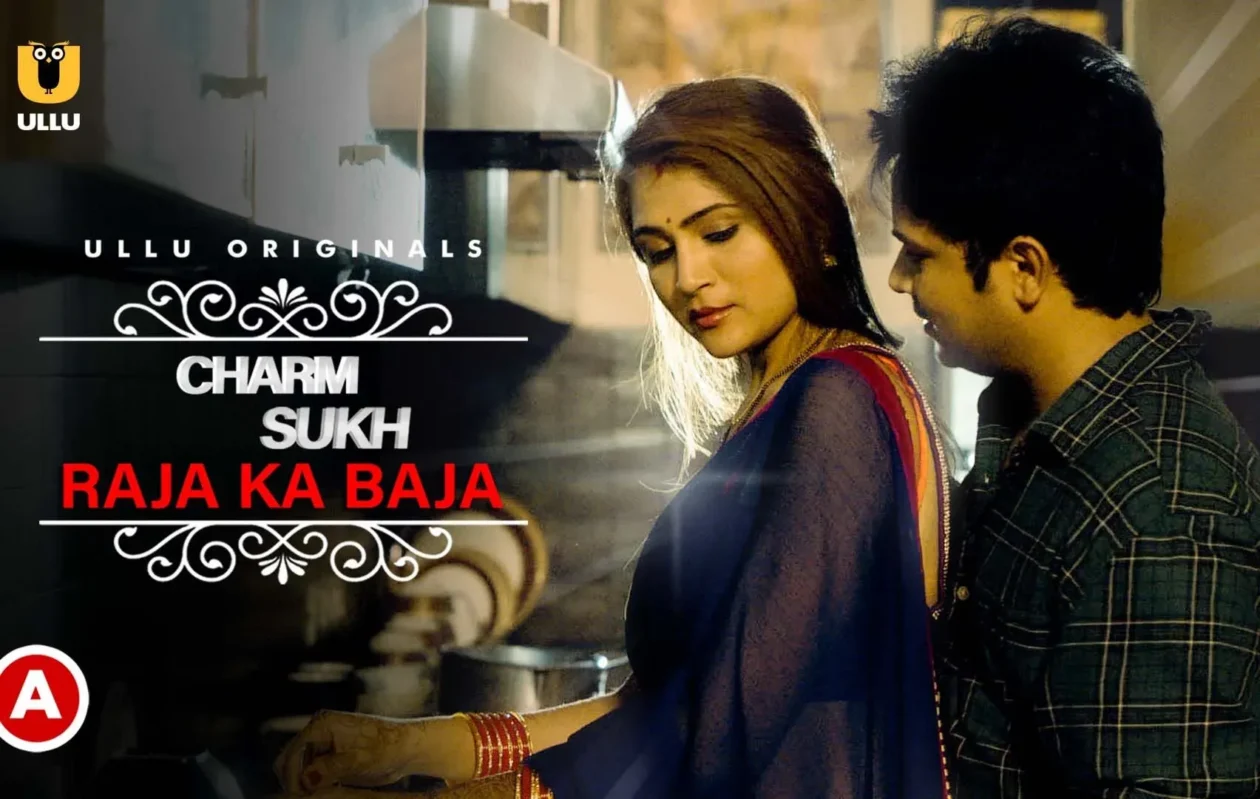 Charamsukh is an anthology series known for its hot erotica that raises temperatures. It is a perfect addition to your watchlist if you enjoy Indian adult web series.
Where to Watch: Ullu
Mastram (2020):
Mastram is a hot Indian web series available on MX Player. It is based on the 2014 film of the same name and revolves around the life of an author named Raja Ram, who achieves immense success with his erotica, Mastram.
Where to Watch: MX Player
The Best Series on ULLU
When it comes to steamy web series, ULLU is the place to be. This streaming platform has some of the hottest shows that will get your pulse racing.
Charmsukh is one of their most popular series. Each episode follows a new story of love and passion. With bold scenes and provocative plots, it's not for the faint of heart. But if you're in the mood for something racy, you can't go wrong with Charmsukh.
Another must-watch show is Virgin Boys. This coming-of-age story centers around a group of teenagers discovering love and relationships for the first time. It tackles issues like body positivity and LGBTQ relationships in a relatable way. Even though it has sensual scenes, it's a more lighthearted and feel-good series.
Then there's Love Lust and Confusion, which gives you a glimpse into the complicated lives of young dreamers in Mumbai. It addresses taboo topics like open relationships and bis*xuality in a progressive manner. The show has a hip, youthful vibe that so many viewers find appealing.
With options like Charmsukh, Love Lust and Confusion, and Virgin Boys, ULLU has something for everyone. Whether you're looking for passion, drama or fun, you'll find a web series to heat up your screen. So log in, pick your pleasure, and get ready for an exciting diversion from the everyday. ULLU aims to entertain, and they deliver that in spades.
Top Rated Shows on Voovi
When it comes to steamy web series, Voovi has some of the hottest shows around. Here are a few of their top rated series you don't want to miss:
The Story of Us: This romantic drama follows a couple through the ups and downs of a 10-year relationship. With relatable characters and storylines, it's easy to get hooked on their journey.
Forbidden Love: As the title suggests, this one's all about secret affairs and taboo relationships. Set in a small town, it features interconnected storylines and plot twists that will keep you binge-watching late into the night.
Hot Mess: This comedy series chronicles the misadventures of two quirky yet endearing roommates. With witty dialog and awkward encounters aplenty, it's a lighthearted look at life's little disasters that you can't help but find amusing.
Love Lust & Confusion: This youth-centric series explores relationships and s*xuality through the stories of several college students. Raw, realistic and unfiltered, it tackles topics not often seen in Indian web shows.
Voovi is producing some groundbreaking content when it comes to relationships and pushing boundaries. Whether you're in the mood for romance, drama or humor, they have a show for you. And the best part is, with new episodes releasing every week, you'll always have something to look forward to!
Must-Watch Web Series on Prime Shots
Prime Shots is one of the popular streaming platforms in India featuring some of the boldest and steamiest web series. If you're looking for some thrilling and unfiltered content, here are a few must-watch shows on Prime Shots:
Gandii Baat Season 5
This popular erotic anthology series returns for a fifth season, exploring forbidden relationships and secret affairs in rural India. Each episode features a new story with bold scenes and taboo topics. This show is not for the faint of heart!
Ragini MMS Returns
A sequel to the popular found-footage horror film, Ragini MMS Returns follows a group of friends who visit a haunted house for a weekend getaway. Strange incidents start happening, and secrets between the friends come out, leading to dangerous consequences. This spine-chilling series will keep you on the edge of your seat.
Rating: 4.1/10
Genre: Drama, Horror
Season(s): 2
Episodes: 28
Directed by: Clyde Desouza, Suyash Vadhavkar
Written by: Nikhil Vyas, Rishiraj Kamath, Kamayani Vyas
Produced by: Anup Magar
Cast: Varun Sood, Thea Dsuuza, Divya Agarwal, Divya Agarwal, Gaurav Alugh.
X-X-X
An edgy crime thriller, X-X-X follows a few high-profile murder cases in Delhi linked to the dark underbelly of the porn industry. A tough female cop is put in charge of the investigations, facing challenges at every turn. This gritty, fast-paced series shines a light on the seedy world of the adult entertainment business in India.
Other shows on Prime Shots worth checking out include Charmsukh, Gandii Baat (various seasons), and Kamasutra.
Prime Shots releases new content every week to keep viewers engaged.
In addition to web series, the platform also features short films, documentaries and music videos.
If you're looking for bold and uninhibited content that pushes boundaries, Prime Shots has plenty of must-watch shows that fit the bill. But be warned – these series are not family-friendly! Stream at your own risk.
Rabbit's Most Popular Originals
Darr Sabko Lagta Hai
One of Rabbit's most popular originals is the romantic comedy series Darr Sabko Lagta Hai. This lighthearted show follows a group of young adults navigating love and relationships in Mumbai. With relatable characters, humor, and Bollywood-inspired dance numbers, it's no wonder this series has developed such a devoted following.
Over two seasons, you'll get to know the quirky and lovable main characters: Rhea, a hopeless romantic looking for "the one;" Vicky, a flirtatious charmer; Shreya, an aspiring dancer; and Rahul, a shy but caring nice guy. As they stumble through awkward encounters, first dates, breakups, and makeups, you'll be rooting for their eventual happiness and success in finding a meaningful partnership.
Darr Sabko Lagta Hai is a breezy, feel-good watch that will leave you smiling. It captures the thrills and anxieties of modern dating in a playful, relatable way. If you're looking for an upbeat rom-com, this homegrown Indian series should be next on your list. With humor, heart, and stunning Bollywood-style dance sequences, Darr Sabko Lagta Hai has all the ingredients for a truly enjoyable viewing experience.
Other Popular Rabbit Originals
In addition to Darr Sabko Lagta Hai, Rabbit offers many other popular original shows in a range of genres:
Girlfriends: A comedy-drama about the lives and loves of three female friends in Mumbai.
Class of 2020: A coming-of-age story following students at an elite boarding school.
Bhoot Purva: A supernatural thriller exploring spooky urban legends.
Miss Match: A lighthearted romantic comedy about a divorce lawyer who can't seem to find her own perfect match.
With diverse, high-quality original content, Rabbit is quickly becoming a leader in Indian web entertainment. If you're looking for a streaming service focused on homegrown stories and talent, Rabbit is an excellent choice.
Xprime's Steamiest Series
Forbidden Affairs
Xprime's steamy series are not for the faint of heart. Their show Forbidden Affairs chronicles the secret relationships of couples engaging in taboo romances. The series follows different storylines each season, from student-teacher relationships to forbidden co-worker love. With graphic love scenes and risque storytelling, this one is adults only.
The Escort
This provocative series gives viewers a glimpse into the secret life of high-class escorts in the city. Each episode follows a different escort who services wealthy clients, revealing the scandalous and salacious details of their encounters. The show portrays the escorts in a complex light, showing both the lavish perks of their jobs as well as the personal struggles in their own relationships and lives outside of work. If you're looking for an unconventional and titillating watch, The Escort certainly fits the bill.
Polyamory
Polyamory is a reality series that follows couples in open relationships or polyamorous arrangements. Each episode introduces you to a new non-monogamous couple, sharing how their relationship works, the rules they've set, and how they navigate the challenges of loving multiple partners. The show aims to destigmatize polyamory and open relationships by giving viewers a genuine peek into how these consensual non-monogamous dynamics function. Whether you're simply curious or interested in ethical non-monogamy yourself, Polyamory is an educational and insightful series.
Xprime is not for the casual viewer. Their selection of steamy series – from forbidden affairs to provocative escorts and open relationships – is targeted at audiences seeking unconventional and risque storylines. While not for everyone, Xprime's shows aim to destigmatize taboos and give viewers a glimpse into secret worlds of intimacy and desire. If you're feeling adventurous, Xprime's selection of salacious series will leave you wanting more. But be warned – these shows are hot, hot, hot!
Bambooflix's Buzziest Shows
Bambooflix has some of the steamiest shows that push the envelope. Check out a few of their buzziest series sure to raise temperatures.
The Client List
This show follows Riley, a masseuse who turns to the seedy side of the business to make ends meet after her husband disappears. Each episode shows Riley "servicing" a new client, with scenes leaving little to the imagination. The show is racy and risque but also has an element of female empowerment in depicting Riley's struggle for independence.
Pleasure Principle
Set in a high-end Miami hotel, this series revolves around the sultry lives of staff and guests. You'll witness poolside romps, raunchy room service encounters, and sensual spa sessions. The show has become notorious for filming very graphic love scenes and full-frontal nudity. Viewer discretion is strongly advised!
The Encounter
This psychological thriller follows Maya, a woman with a troubled past who runs a swingers club catering to casual flings and taboo fantasies. Each episode explores the complicated relationships and power dynamics between Maya and her patrons. The show is known for filming unsimulated s*x scenes and pushing boundaries with its provocative content focusing on themes of control, manipulation and desire.
Other risqué shows on Bambooflix include "The Housewife," "Submission," and "What She Wants."
Bambooflix is geared toward mature audiences and requires a subscription. Content can be accessed on their website or apps for various devices.
Bambooflix specializes in producing bold original content free of censorship targeting viewers interested in unconventional stories and unrestricted programming.
Bambooflix will appeal to anyone seeking an unconventional and provocative viewing experience without limits. Their catalog of steamy shows is guaranteed to turn up the heat and get pulses racing. Viewer discretion is absolutely advised—you've been warned!
Cherryflix's Raunchiest Releases
Raunchy Originals
Cherryflix is known for its provocative original web series that push the envelope. Their content is not for the faint of heart, focusing on taboo topics and unrestrained s*xuality. Some of their raciest releases include:
Uncensored follows the steamy lives of four friends in Mumbai exploring their s*xuality and relationships. Nothing is off limits in this bold series that features graphic s*x scenes and discussions of unconventional relationships.
Forbidden Games is an erotic thriller about a group of wealthy socialites whose regular game nights take a dangerous turn into manipulation and deceit. This series blurs the lines between pleasure and pain, desire and obsession.
After Hours gives viewers a voyeuristic look into the lives of employees at an upscale hotel. Things get hot and heavy after the guests have gone to their rooms and the staff can let loose. No fantasy is left unfulfilled in this adults-only series.
Pushing Boundaries
Cherryflix specializes in content that pushes cultural boundaries in India. Their web series tackle topics that are still taboo like:
LGBTQ relationships
Non-traditional partnerships
Open marriages
Polyamory
BDSM and kink
s*x work
Rather than shy away from controversy, Cherryflix embraces it. They aim to start conversations about s*xuality and relationships that challenge social norms. Their provocative and uninhibited content is not for conservative audiences, but for viewers open to exploring the outer limits of desire.
Something for Everyone
Despite their racy reputation, Cherryflix also features more mainstream romantic and dramatic web series without graphic content for wider appeal. From steamy to sweet, there's something for every mood and interest. One thing's for sure though—you'll never be bored browsing their catalog. Cherryflix is putting Indian web series on the map with their bold and unapologetic content.
Chickooflix's Sauciest Stories
Chickooflix is not for the faint of heart. Their stories explore relationships and passion in very intimate ways. If you're looking for steamy encounters and sensual storylines, Chickooflix has some of the sauciest web series around.
The Client List
This show chronicles the complicated life of a massage therapist named Riley. Struggling to support her family after her husband disappears, Riley takes a job at a seemingly traditional spa. She soon learns that some clients expect her to provide "extra services." Riley grapples with the ethical dilemma this presents in a very sensual way.
Diary of a Call Girl
This UK series follows the story of Hannah, an elite call girl in London. Hannah loves her job and approaches it with a sense of humor and pragmatism. The show gives a glimpse into the daily life and encounters of a high-end escort, complete with steamy scenes and a compelling central character.
Other hot and heavy Chickooflix shows include:
Mistresses – Follows the lives and loves of four s*xy friends in LA.
Satisfaction – Explores a couple's foray into the world of high-end escorts.
The Affair – Centers around two marriages rocked by an extramarital relationship.
Chickooflix holds nothing back when it comes to passionate encounters and pushing the envelope. Their shows highlight relatable characters in racy situations and relationships. While not for the conservative viewer, Chickooflix has a variety of s*xy series sure to spice up a night in.
If you're looking to add some sizzle to your streaming, Chickooflix has you covered with a wide range of sensual stories and steamy scenes. Check out one of their saucy series for an intimate look into complicated relationships and affairs of the heart. Just make sure any kids or judgy relatives aren't around while you're watching!
FAQs: Your Questions About the Platform Answered
What kind of content can I expect to see on the platform?
You'll find a wide range of web series spanning multiple genres like drama, romance, thriller, comedy, action and more. The content is made for mature audiences, so expect steamy scenes and language. Each series typically has short episodes, around 10 to 15 minutes in length, released weekly or all at once for binge-watching.
How much does it cost to subscribe?
Subscription plans vary but typically range from about $2 to $10 USD per month. Many platforms offer annual subscriptions at a discounted rate. Some also offer free trials for new members. In addition to monthly plans, you can pay per series or episode.
Can I download shows to watch offline?
Most platforms allow you to download select series and episodes to watch offline when you're not connected to the internet. Downloads are available on the mobile apps for iOS and Android phones and tablets. The number of titles available for download and the length of time they remain on your device varies by service.
Are the web series available in other languages?
Many series are available in multiple languages, though the selection varies significantly by platform. The most common languages are typically Hindi, Tamil, Telugu, Bengali, Marathi, Malayalam and Punjabi. Dubbed versions in English or with English subtitles are also frequently available.
Can I watch on my TV or do I need a streaming device?
Some platforms have apps available for streaming media players, smart TVs, and gaming consoles like Fire TV, Apple TV, Android TV, and Roku so you can watch directly on your television. If an app is not available for your device, you can usually stream from your mobile device to your TV using screen mirroring or casting capabilities.
Is there an age restriction to subscribe?
Most web series platforms have an 18+ age requirement to subscribe due to mature content. Some may require additional age verification when you sign up for an account. Platforms aim to prevent underage viewers for legal and ethical reasons.
How can I cancel my subscription?
You can easily cancel your subscription at any time through your account settings on the platform's website. Just log in, go to your account or subscription page and follow the prompts to cancel. Your access will continue until your current billing cycle ends.
Conclusion
So there you have it, a list of some of the hottest web series streaming now from various OTT platforms in India. Whether you're in the mood for suspense, romance, drama or comedy, there's something for everyone. The best part is you can binge watch entire seasons in one go. Who needs sleep anyway? While the content and quality may vary across platforms, one thing is for sure – the web series trend is here to stay. The entertainment industry has been disrupted in a big way. So pick your poison, get the popcorn ready and happy viewing! Let the binge fest begin.
For more entertainment related news follow our website Top Movie Rankings.