Ncuti Gatwa is an actor from both Rwanda and Scotland. He started his acting journey at the Dundee Repertory Theatre. He was nominated for an Ian Charleson Award for his work as Mercutio in a 2014 production of Romeo and Juliet at HOME. In 2022, he became the fifteenth person to play The Doctor on the TV show Doctor Who.
Gatwa's breakthrough part was as gay teen Eric Effiong in the Netflix comedy-drama series Sex Education (2019–2023). This earned him a BAFTA Scotland Award for Best Actor in Television and three BAFTA Television Award nominations for Best Male Comedy Performance. Now, let's dive into the cinematic world of Ncuti Gatwa as we explore a list of his movies and TV shows.
Who Is Ncuti Gatwa?
Gatwa was born on October 15, 1992, in Nyarugenge, part of Kigali in Rwanda. His journalist father, Tharcisse Gatwa, comes from Rwanda's Karongi District. He has a PhD in theology and works as a writer. During the Rwandan genocide against the Tutsi in 1994, the family left Rwanda and moved to Scotland.
They lived in Edinburgh and Dunfermline, both in Scotland. In 2013, he graduated with a Bachelor of Arts in Acting. After graduating, Gatwa was given a spot in the Dundee Repertory Theatre's acting graduation program. There, he acted in several shows, including David Greig's Victoria.
He is best known for his role as Eric Effiong in the popular Netflix series "Sex Education." Gatwa's portrayal of Eric in "Sex Education" has received critical acclaim for its portrayal of a gay teenager navigating high school life, relationships, and self-acceptance.  His work on the show has also opened up opportunities for him in the entertainment industry, and he is considered a rising star in the acting world. Gatwa was chosen to play Barbie in Greta Gerwig's film. He was at the top of the Radio Times' TV 100 power list the next year.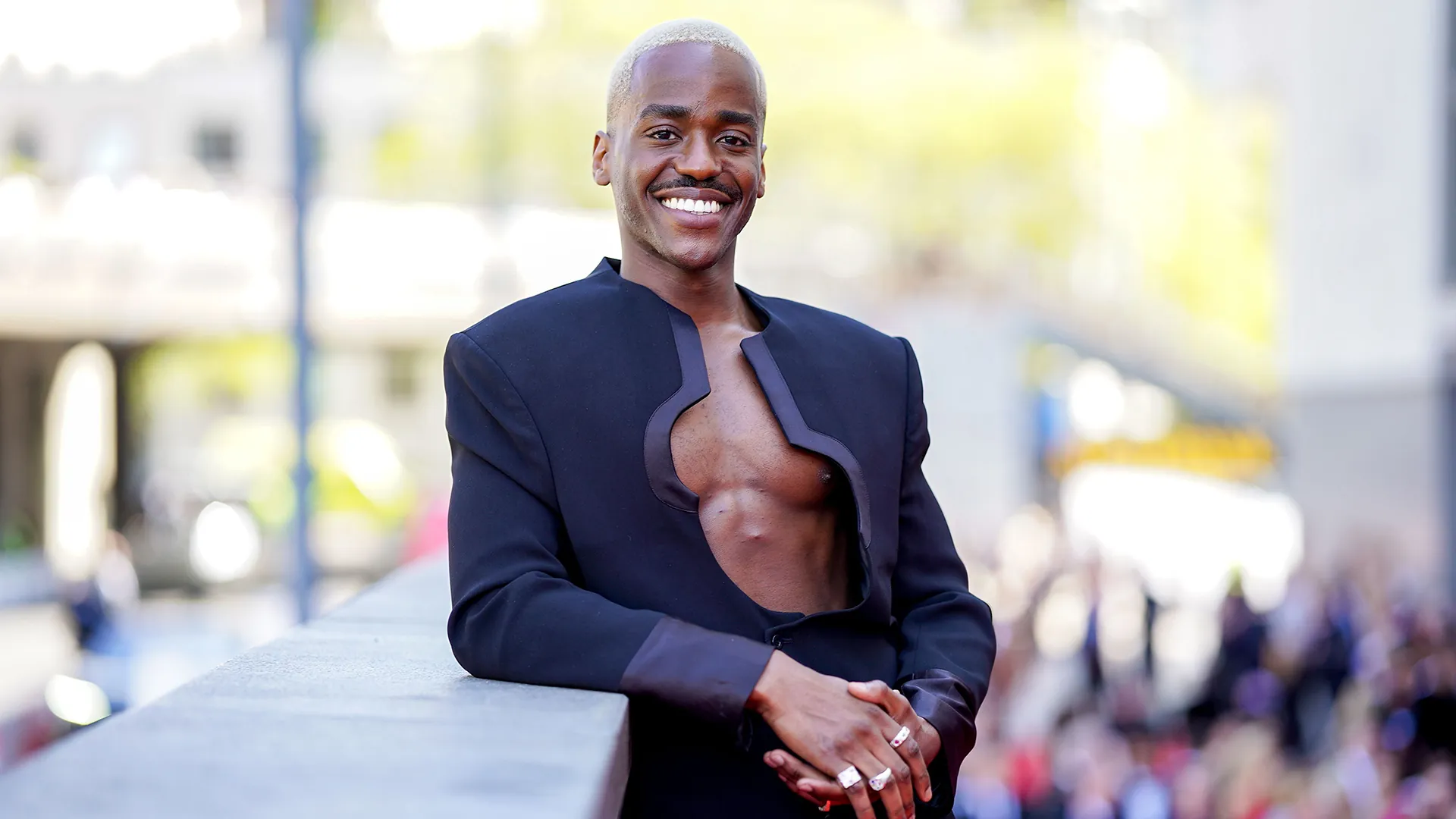 A List Of Ncuti Gatwa Movies And Tv Shows!
Movies List
| Year | Title | Role |
| --- | --- | --- |
| 2019 | Horrible Histories: The Movie – Rotten Romans | Timidius |
| 2021 | The Last Letter from Your Lover | Nick |
| 2023 | Barbie | Ken |
---
Horrible Histories: The Movie – Rotten Romans (2019)
Horrible Histories: The Movie – Rotten Romans is a 2019 British historical comedy directed by Dominic Brigstocke. It is based on the same-named book series by Terry Deary and the 2009 and 2015 TV shows on CBBC. The movie production of one of the stories was announced in March 2016. Altitude Film Entertainment, BBC Films, and Citrus Films made the film. The release date was July 26, 2019.
---
The Last Letter From Your Lover (2021)
The Last Letter from Your Lover is a 2021 British romantic drama film directed by Augustine Frizzell and written by Nick Payne and Esta Spalding. It is based on Jojo Moyes' 2011 book of the same name. Its stars are Felicity Jones, Callum Turner, Joe Alwyn, Nabhaan Rizwan, and Shailene Woodley.
Set in two different times, the book is about two women, Jennifer Stirling, a housewife in the 1960s, and Ellie Haworth, a writer in the present day, and how both become interested in a letter they find by accident. StudioCanal put The Last Letter from Your Lover on Netflix in some countries on July 23, 2021, and in the United Kingdom on August 6, 2021.
---
Barbie (2023)
Barbie is a 2023 American fantasy comedy film directed by Greta Gerwig, who co-wrote the screenplay with Noah Baumbach. The movie draws inspiration from the iconic fashion dolls created by Mattel and marks the first live-action adaptation in the Barbie franchise, following a series of computer-animated films and specials.
The film stars Margot Robbie in the titular role of Barbie and Ryan Gosling as Ken. It explores their journey of self-discovery sparked by an existential crisis. The supporting cast features notable talents, including America Ferrera, Kate McKinnon, Issa Rae, Rhea Perlman, and Will Ferrell." In this movie Connor play a role of Aaron Dinkins.
---
TV Shows List
| Year | Title | Role |
| --- | --- | --- |
| 2014 | Bob Servant | Male Customer |
| 2015 | Stonemouth | Dougie |
| 2019–2023 | Sex Education | Eric Effiong |
| 2023 | Masters of the Air | 2nd Lt. Robert Daniels |
| 2023 | Doctor Who | Fifteenth Doctor |
---
Bob Servant (2014)
Bob Servants Independent, renamed Bob Servant, is a British drama written and created by Neil Forsyth—the first series of six shows aired in 2013 on BBC4 and BBC2 Scotland. Brian Cox played the main character, and Jonathan Watson played Frank. The show is set in Broughty Ferry, a part of Dundee and the second season, now called Bob Servant, aired in 2014 on BBC1 Scotland and 2015 on BBC4.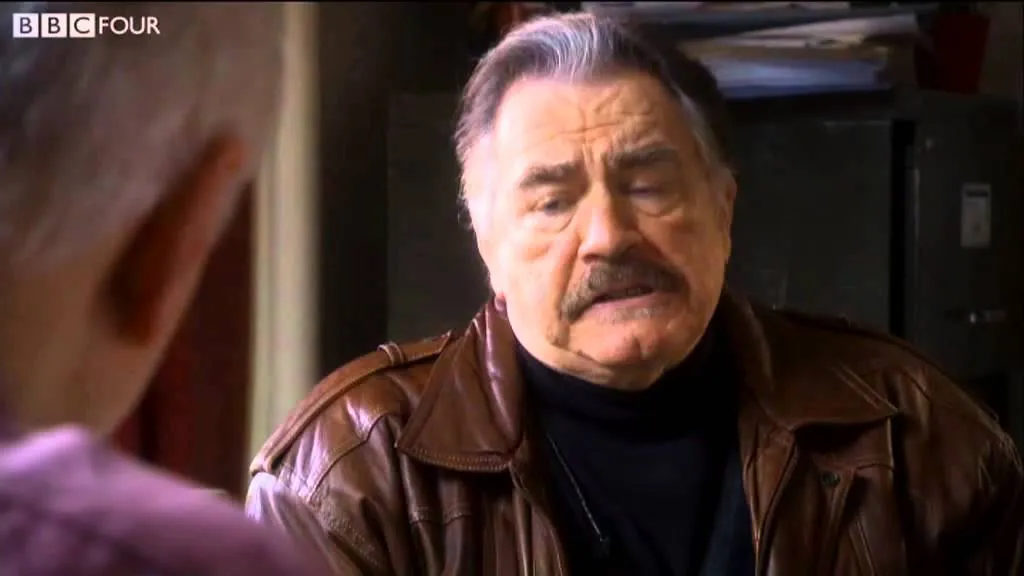 ---
Stonemouth (2014)
Stonemouth is a book written by Scottish author Iain Banks in 2012. The book was released on April 5, 2012, by Little, Brown and Company. It is about a man who returns to a small coastal town five years after he was forced to leave. The book was chosen by the Irish Times as one of their "Books to Read in 2012."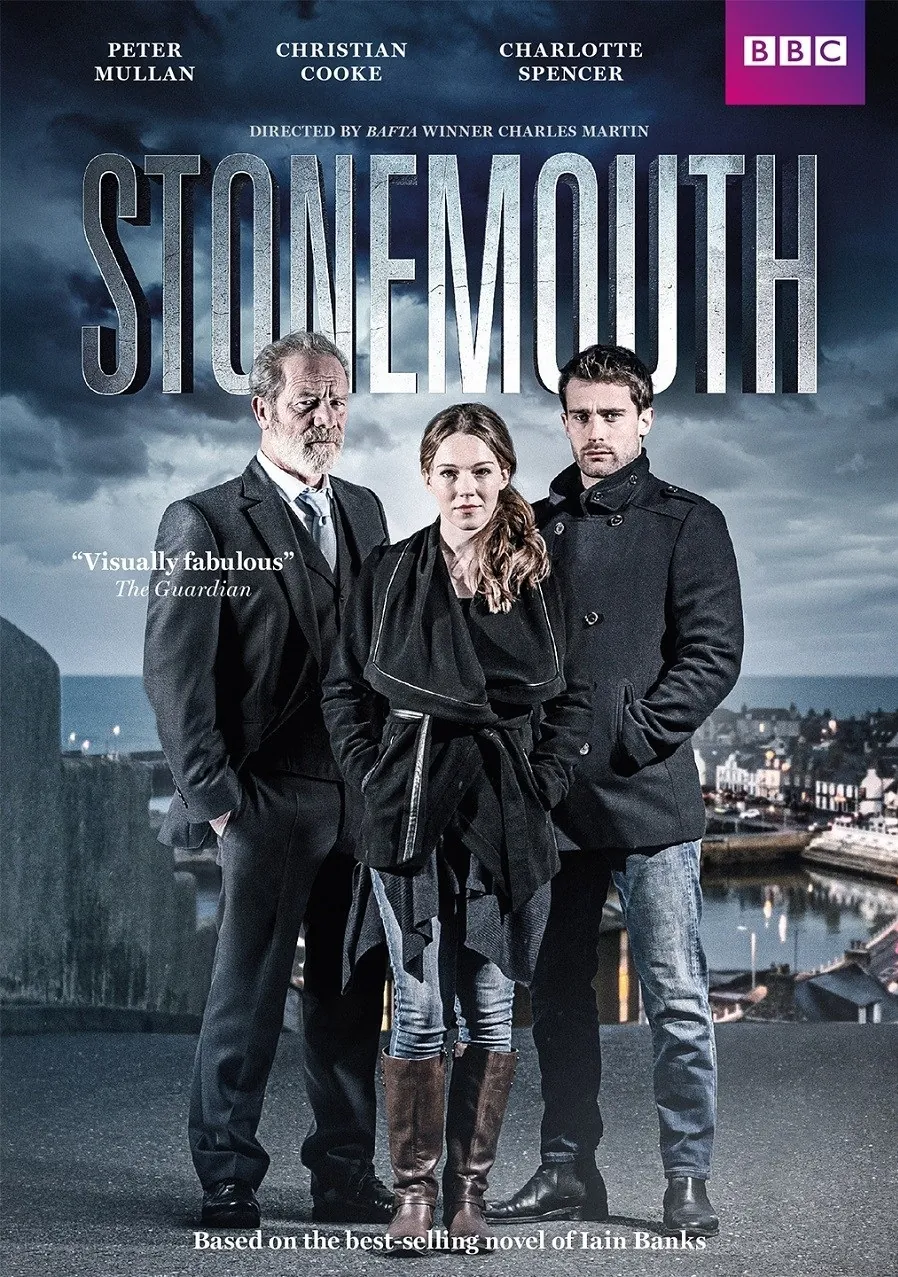 ---
Sex Education (2019–2023)
Sex Education is a British TV series on Netflix. It's about teenagers and adults in a town called Moordale dealing with personal problems, often about relationships and intimacy. The main cast includes Asa Butterfield, Gillian Anderson, Ncuti Gatwa, Emma Mackey, Connor Swindells, Kedar Williams-Stirling, Alistair Petrie, Mimi Keene, and Aimee Lou Wood.
The first season came out on January 11, 2019, the second on January 17, 2020, and the third on September 17, 2021. They announced a fourth and final season on September 25, 2021, and it was released on September 21, 2023.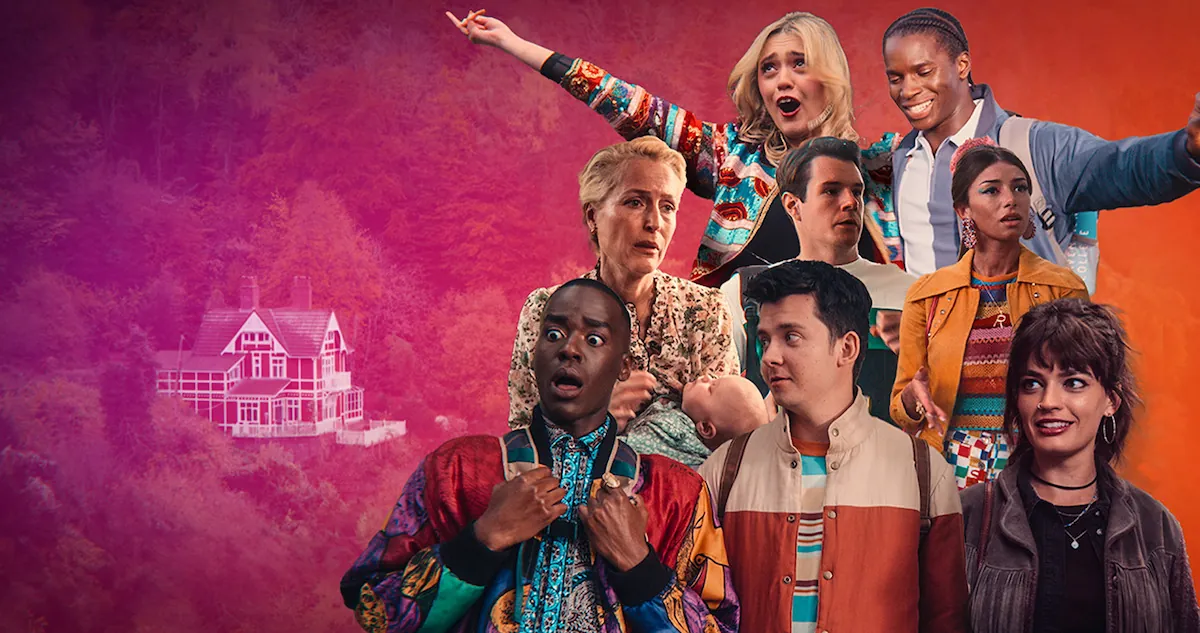 ---
Masters Of The Air (2023)
Masters of the Air is a planned American war drama miniseries for Apple TV+ that will be streamed online. It is based on Donald L. Miller's 2007 book and shows what the 100th Bombardment Group of the US Army Air Forces did during World War II. This show goes with Band of Brothers (2001) and The Pacific (2010). It is the first show Apple Studios, Playtone, and Amblin Television have made together.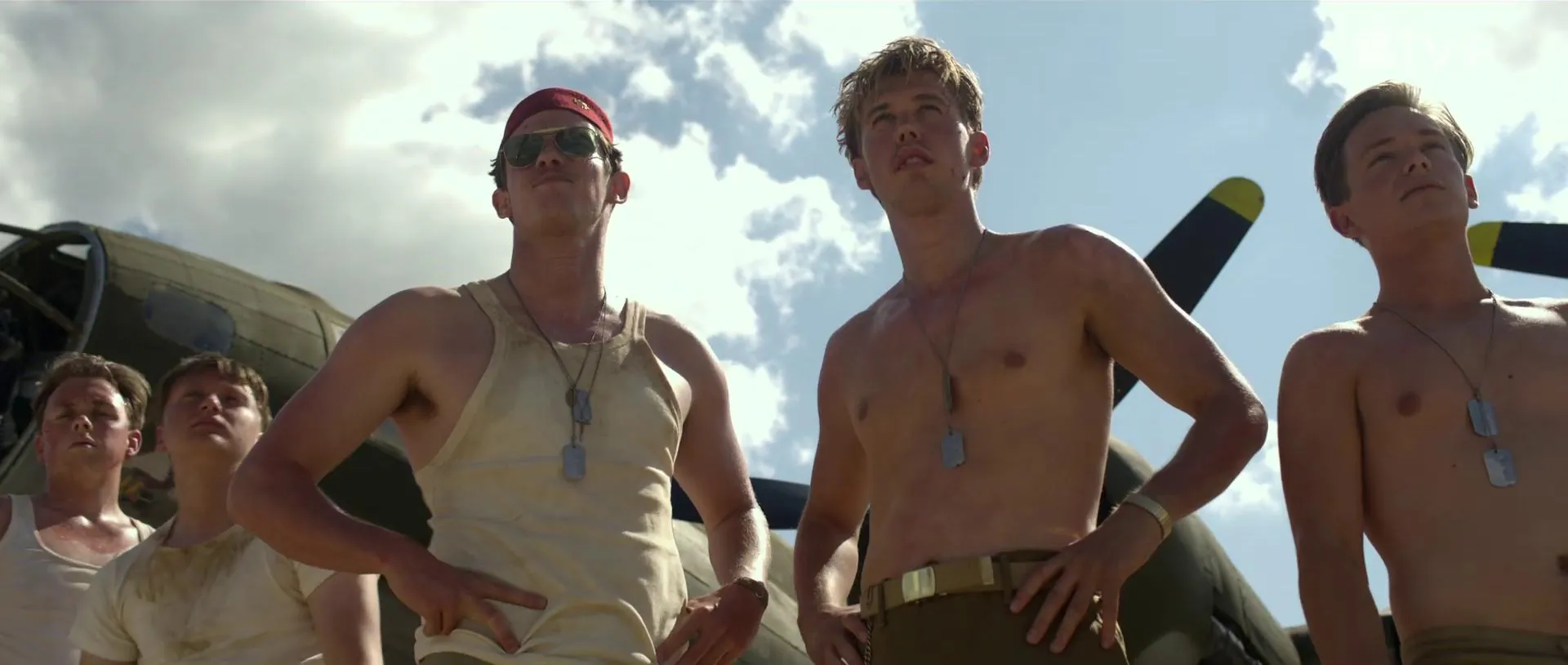 ---
Doctor Who (2023)
Doctor Who is a British science fiction TV show on the air since 1963 and is shown by the BBC. The show is about the travels of a Time Lord named the Doctor, who is not human but looks like one. The TARDIS is the name of the spaceship the Doctor uses to move through time and space. When the show started in 1963, it looked like a blue British police box, a familiar sight in Britain. The Doctor fights enemies, tries to save civilizations, and helps people in need with the help of his friends.
---
You Can Also Take A Look At Other Celebrity Movies And TV List, We Have Covered: