The Hindi film industry experienced a disappointing year in 2022, with several highly anticipated movies such as Shamshera, Samrat Prithviraj, Laal Singh Chaddha, Jersey, Bachchan Pandey, and others failing to perform well at the box office. Conversely, South Indian films emerged as the clear victors in 2022, with movies like KGF Chapter 2, RRR, Vikram, PS-1 to Kantara raking in substantial profits across the country.
Bollywood failed to have a single film in the top five highest-grossing films of the year, with Brahmastra barely making it to the sixth spot. Even top Bollywood stars such as Aamir Khan, Akshay Kumar, Ayushmann Khurrana, and Ranveer Singh were unable to attract moviegoers to theaters, indicating that 2022 was a lackluster year for the Hindi film industry.
In contrast, South Indian movies gained more acceptance in the Hindi market, while Bollywood appeared to be losing ground, even within its own industry. However, Shahrukh Khan's Pathaan managed to turn the tide for the Hindi cinema industry, breaking several box office records and restoring some of its lost glory. The movie recently surpassed the 1000 Cr milestone.
Are you interested in knowing the top 10 highest-grossing Bollywood/Hindi movies of 2023? Below, we have shared a list that includes the movie's name, rank, release date, and domestic box office collection, as determined by India Hindi Net box office collection. We compiled this list based on information gathered from various sources and research conducted by Mtwikiblog.com, which includes films from all time.
We update this list on [22 April 2023]
Bollywood, the Hindi-language film industry, is one of the most vibrant and popular in the world, producing hundreds of movies each year. Box office collections are a crucial indicator of a film's commercial success, and moviegoers and industry insiders alike eagerly await the rankings of the highest-grossing movies each year.
Highest Grossing Bollywood 2023
Along with Pathaan, there are some major Bollywood releases in 2023, some even catering to the pan-Indian market. We'll have to see what 2023 brings at the box office for Bollywood with the upcoming big releases.
Name
Release Date
1st Day
1st Weekend
1st Week
Total (Nett)
The Y
06 Jan 2023
Kuttey
13 Jan 2023
1.07
3.35
5.23
5.91
Chattriwali
20 Jan 2023
Mission Majnu
20 Jan 2023
Pathaan
25 Jan 2023
57
280.75
364.15
542.08
Gandhi Godse – Ek Yudh
26 Jan 2023
DaMan Hindi
03 Feb 2023
0.25
0.25
Michael
03 Feb 2023
2.65
6.4
7.42
Almost Pyaar With DJ Mohabbat
03 Feb 2023
0.25
0.25
Faraaz
03 Feb 2023
0.15
0.15
Shiv Shastri Balboa
10 Feb 2023
0.55
0.55
Shehzada
17 Feb 2023
6
20.20
27.35
32.20
Afwaah
24 Feb 2023
Selfiee
24 Feb 2023
2.55
10.3
14.68
17.03
Gulmohar
03 Mar 2023
InCar
03 Mar 2023
0.06
0.06
Tu Jhoothi Main Makkaar
08 Mar 2023
15.73
70.24
92.31
131
Lohardaga
10 Mar 2023
0.01
0.01
Mrs Chatterjee Vs Norway
17 Mar 2023
1.27
6.42
10.51
17.05
Kabzaa
17 Mar 2023
11.10
24.45
27.65
Zwigato
17 Mar 2023
0.42
1.84
1.84
Chor Nikal Ke Bhaga
24 Mar 2023
Bheed
24 Mar 2023
0.15
Kanjoos Makhichoos
24 Mar 2023
Bholaa
30 Mar 2023
11.20
85.76
Dasara
30 Mar 2023
5.93
Gaslight
31 Mar 2023
Gumraah
07 Apr 2023
Kisi Ka Bhai Kisi Ki Jaan
21 Apr 2023
Bad Boy
28 Apr 2023
The Archies
30 Apr 2023
Happy Teacher's Day
09 May 2023
Yaariyan 2
12 May 2023
Chatrapathy
12 May 2023
Swatantra Veer Savarkar
26 May 2023
Jawan
02 Jun 2023
Adipurush
16 Jun 2023
Maidaan
23 Jun 2023
Satyaprem Ki Katha
29 Jun 2023
Yodha
07 Jul 2023
Dream Girl 2
07 Jul 2023
Rocky Aur Rani Ki Prem Kahani
28 Jul 2023
JGM
03 Aug 2023
Animal
11 Aug 2023
Gadar 2
11 Aug 2023
Tariq
15 Aug 2023
Soorarai Pottru Hindi Remake
01 Sep 2023
Happy Teacher's Day
05 Sep 2023
Fukre 3
07 Sep 2023
Sri
15 Sep 2023
Bawaal
06 Oct 2023
Ganapath Part 1
20 Oct 2023
Emergency
20 Oct 2023
Yaariyan 2
20 Oct 2023
Tiger 3
10 Nov 2023
Tariq
15 Aug 2023
100%
10 Nov 2023
Sam Bahadur
01 Dec 2023
Metro In Dino
08 Dec 2023
Bade Miyan Chote Miyan
22 Dec 2023
Dunki
22 Dec 2023
Project K
12 Jan 2024
Pathaan
This big-budget action thriller starring Shahrukh Khan, Deepika Padukone, and John Abraham created a huge buzz among cinephiles and shattered many box office records. The movie has crossed the 1000 crore mark at the box office, the highest Indian grosser in a single language.
The last movie by director Sidharth Anand, War (2019), was an All-Time Blockbuster. Now, with Pathaan, he has broken all Hindi Box Office records.
Tu Jhoothi Main Makkar
The second popular Bollywood movie of 2023 was Tu Jhoothi Main Makkar, which starred Ranbir Kapoor and Shraddha Kapoor. Critics and viewers liked it.
Ranbir's TJMM was a hit at the box office, making more than Rs 130 Cr in 20 days.
Here's Top Bollywood Blockbusters of All Time:
Bholaa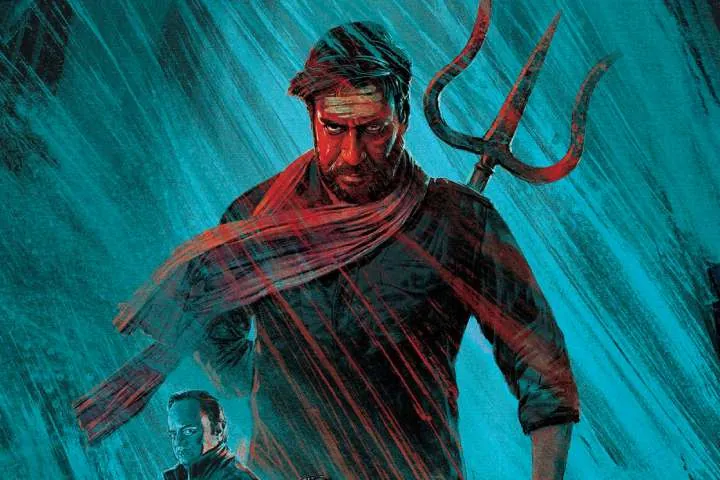 Following the enormous success of Drishyam 2, Ajay Devgn returned to the big screen with another major release titled "Bholaa." Ajay Devgn produces the film in collaboration with Reliance Entertainment, T-Series Films, and Dream Warrior Pictures.
The Hindi adaptation of the Tamil film Kaithi, Bholaa, centers around a prisoner who gets released after a decade behind bars and embarks on a journey to reunite with his daughter. Although Bholaa enjoyed a decent opening, it struggled to cross the 100 Cr mark at the Indian box office and ranks as the third-highest opening film of 2023, following Pathaan and TJMM.
Here are our predictions for Bollywood movies that have the potential to break previous box office records.
Bawaal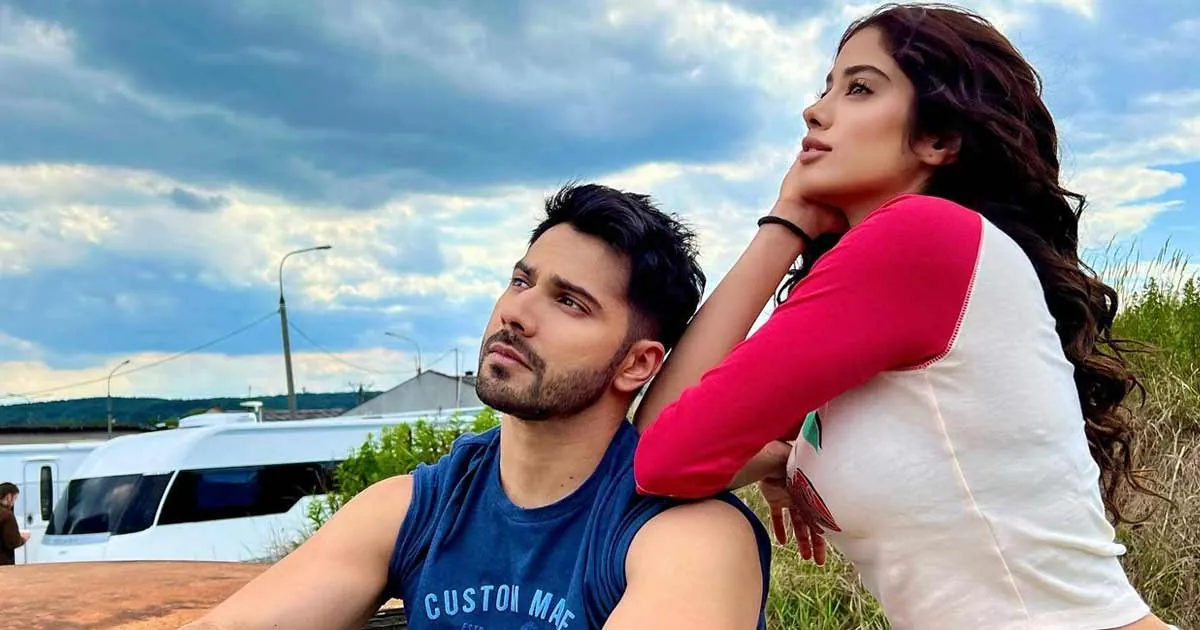 Bawaal, a Hindi film directed by Nitesh Tiwari and produced by Sajid Nadiadwala, is set to release on October 6, 2023. The movie features Varun Dhawan and Janhvi Kapoor in the lead roles and follows the story of a man from a small town who falls in love with the most beautiful girl in town, aspiring to marry her to enhance his social status. Initially scheduled for release on April 7, 2023, the film was delayed due to VFX issues.
Panorama Studios will release it across India, while Yash Raj Films will handle its international release. Sajid Nadiadwala and Warda Nadiadwala are financing the project. Bawaal marks Varun Dhawan's third collaboration with producer Sajid Nadiadwala and his first project with Janhvi Kapoor. Nadiadwala Grandson Entertainment backs the movie.
Jawan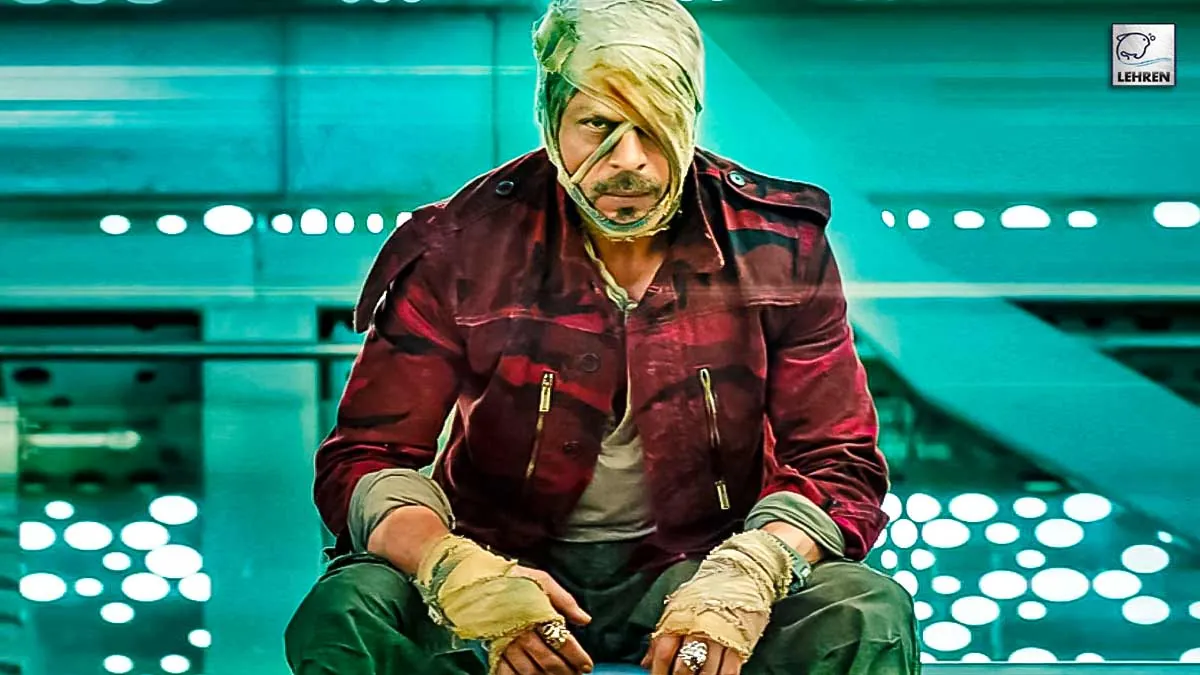 Jawaan is set to be one of the most highly anticipated movies of 2023, boasting an impressive star-studded cast from both Bollywood and the South Indian film industry. The film features Shah Rukh Khan, Nayanthara, Vijay Sethupathi, Sanya Malhotra, and Sunil Grover in prominent roles.
The plot of Jawaan revolves around the life of an ordinary man who is wrongly accused of a crime he didn't commit. The movie delves into the struggles he faces as he tries to prove his innocence.
Adipurush
Adipurush got delayed after the trailer got so much criticism. The movie is scheduled for release on June 16, 2023. The movie features Prabhas, Kriti Sanon, and Saif Ali Khan. In Adipurush, Indian mythology meets the epic Ramayana. In this movie, Prabhas is playing the role of Lord Ram.
Animal
Ranbir Kapoor is back with another big-budget movie after Brahmastra. Anil Kapoor, Rashmika Mandhana, and Ranbir Kapoor star in this movie. The movie Animal shows how the protagonist turns into an animal after having turbulent relationships.
Tiger 3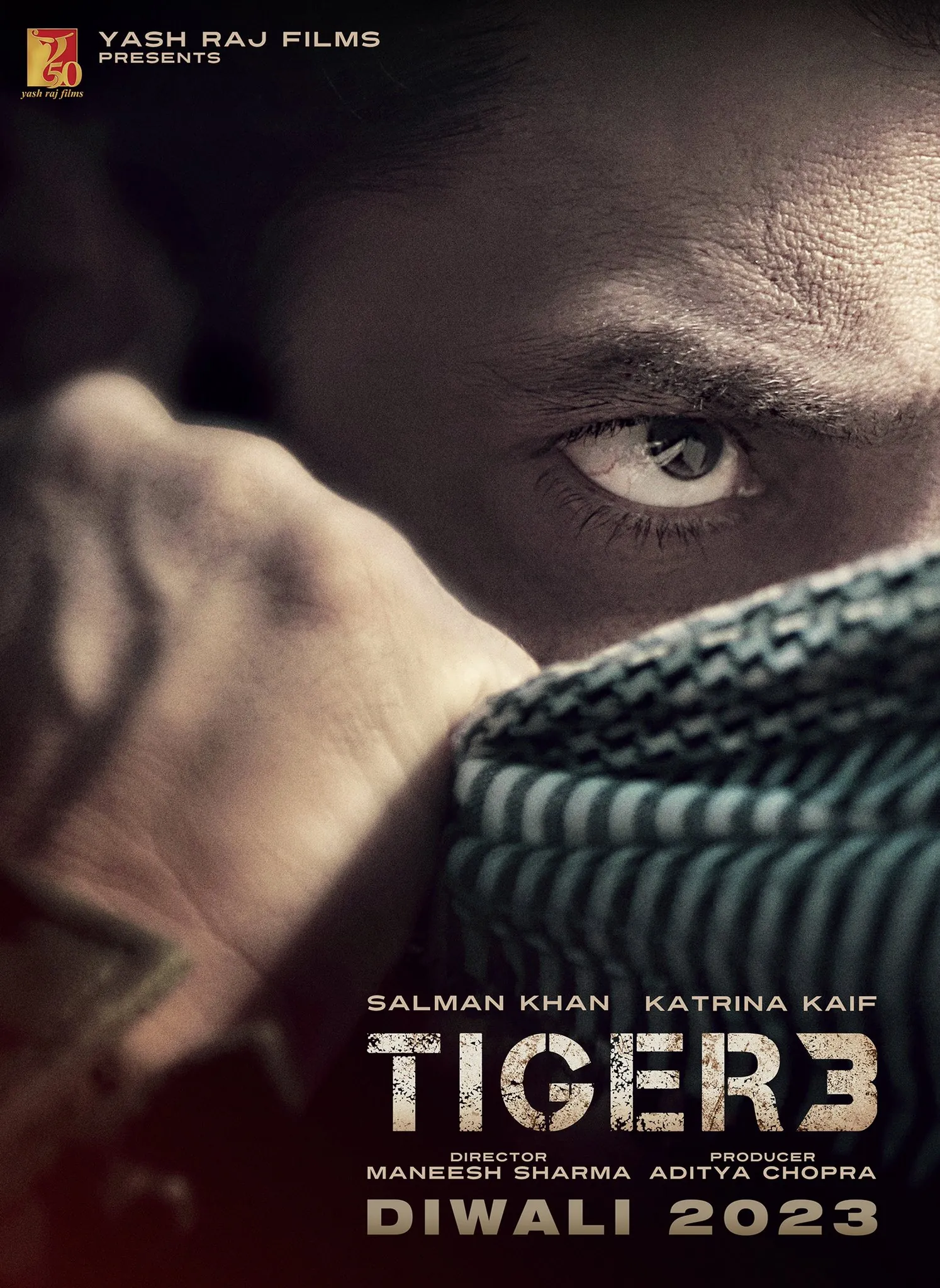 Salman Khan is back with Tiger 3 after a long time. Director Maneesh Sharma is behind the camera and Yash Raj Films is behind the production. Tiger 3 will be released on November 10, 2023.
The movie stars Salman Khan, Katrina Kaif, and Emraan Hashmi.
Dunki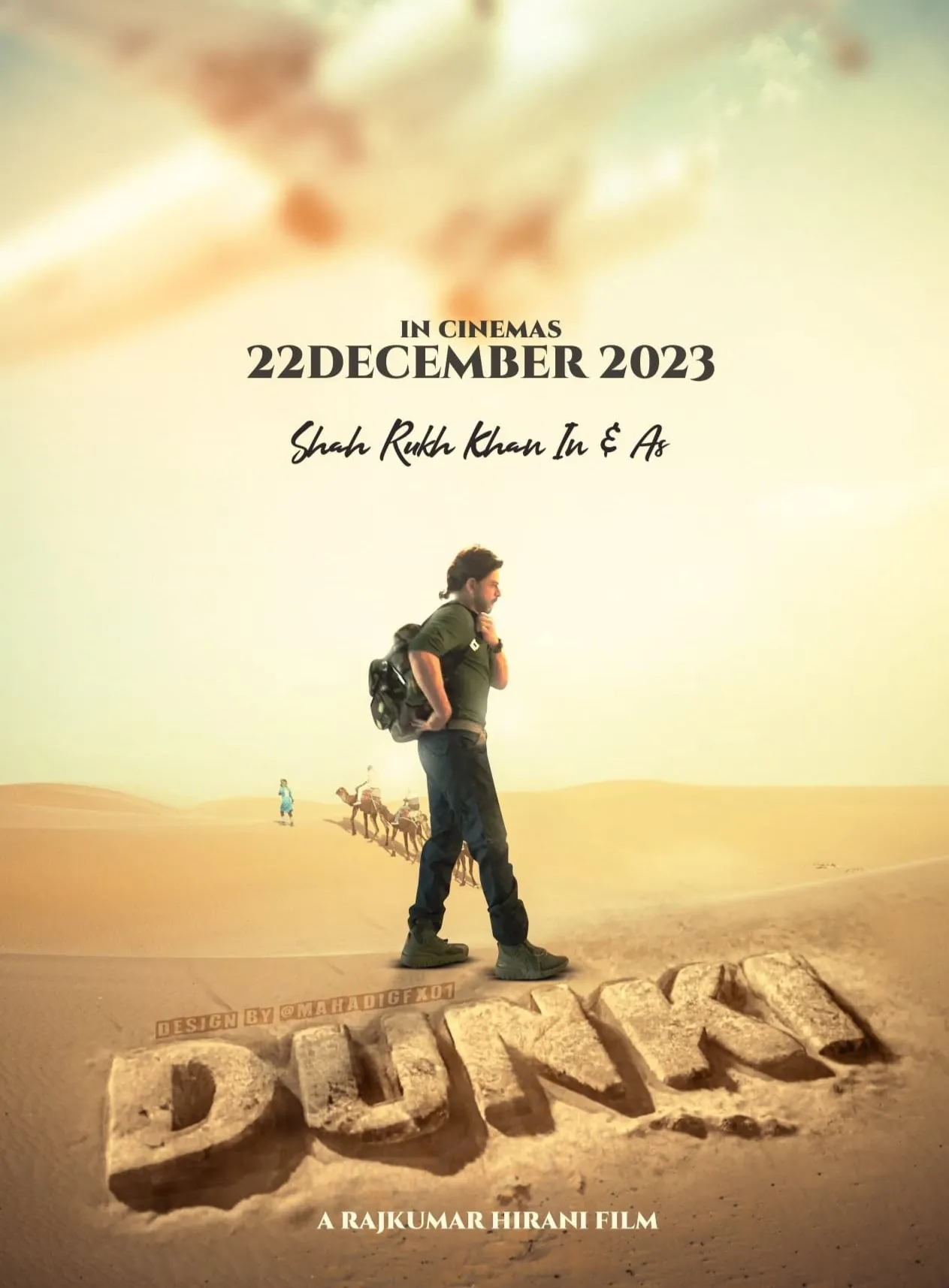 The movie Dunki will be a comedy-drama starring Shah Rukh Khan and Taapsee Pannu. The movie will be released on December 22, 2023.
Indians have been using an illegal backdoor route called "Donkey Flight" to immigrate to Canada and the U.S.
Bade Miyan Chote Miyan
The upcoming movie, Bade Miyan Chote Miyan, will bring together two of Bollywood's biggest stars, Akshay Kumar and Tiger Shroff, for the first time. Fans are eagerly awaiting its release on December 22, 2023. It is important to note that despite sharing the same title as a 1998 action comedy film starring Amitabh Bachchan and Govinda, this film is not a remake.
Keep Up With the Latest News and Trends at Topmovierankings.com – Stay Informed and Entertained Today!